Home Office Shredding
PROSHRED® Richmond is a reliable provider of home office shredding services. We offer on-site and off-site document destruction services to help you protect your sensitive information from identity theft, fraud, and other risks. We understand the importance of data security, which is why we adhere to the highest standards of security and confidentiality. We also offer a convenient and affordable solution for your home office shredding needs.
To learn more about our home office shredding services, contact PROSHRED® Richmond today.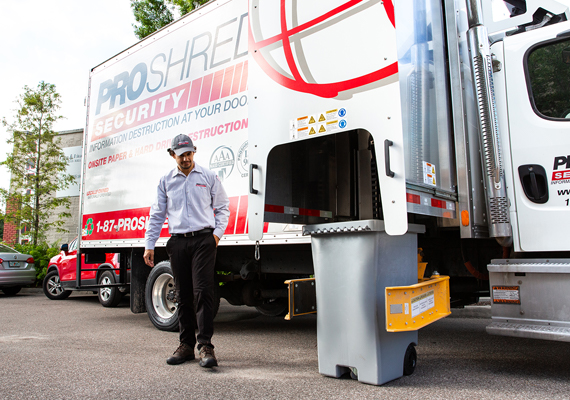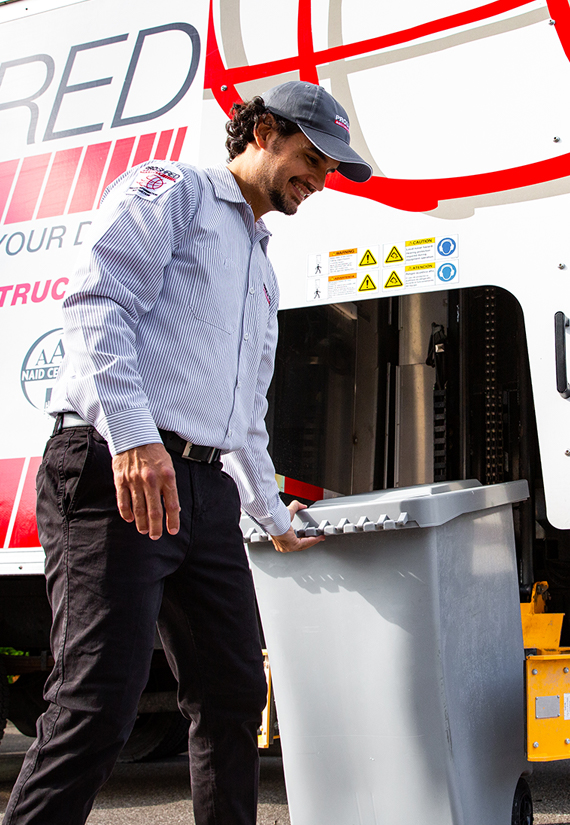 What is Home Office Shredding and Why do you Need it?
Home office shredding refers to the destruction of confidential documents and other sensitive materials securely and safely. This type of shredding is necessary to protect your information from identity theft, fraud, and other risks. 
There are many benefits to home office shredding, including: 
Prevention of identity theft

– Shredding your confidential documents will help prevent identity thieves from gaining access to your personal information.

 

Protection of your business

– If you own a business, shredding your documents can help protect your company's confidential information from competitors.

 

Reduction of clutter

– Shredding unwanted documents will help reduce the amount of paper clutter in your home or office.

 

Peace of mind

– Knowing that your confidential information has been destroyed can give you peace of mind and help you feel more secure.

 
PROSHRED® Richmond offers convenient and affordable home office shredding services to help you protect your sensitive information. We offer both on-site and off-site document destruction services that are designed to meet your specific needs. 
Develop A Confidential Shredding Program for Remote Employees
PROSHRED® has developed integrated shredding service programs for home office records destruction that work in conjunction with an organization's in-office scheduled shredding system to aid organizations in fulfilling legislative obligations. 
We provide your company with one of the most comprehensive home office shredding solutions available by equipping employees with the tools they need to handle secret papers securely away from the workplace and assisting you in educating workers on how to preserve confidentiality. The result is a seamless, productive workflow and the knowledge that all employees are following the same security protocol for safeguarding your organization's information.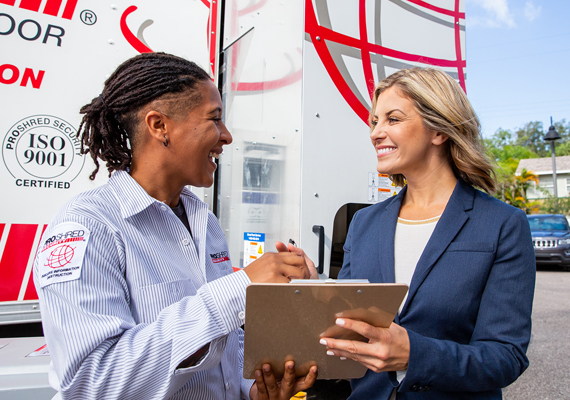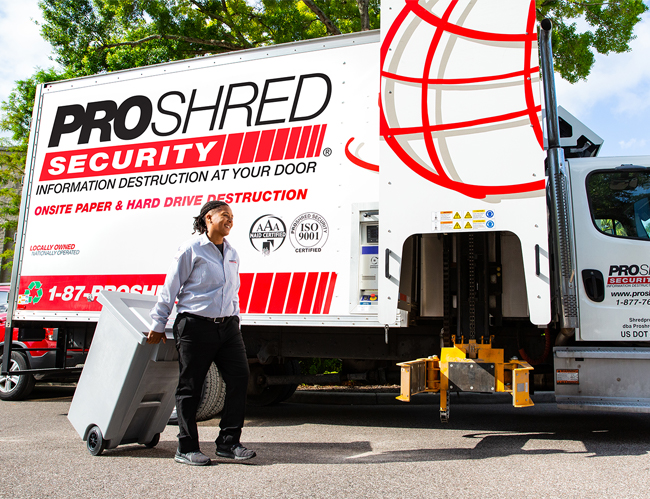 Home Office Shredding for Small Businesses
Home shredding services are also beneficial to small businesses. In addition to employees working from home at big firms, there is a growing number of small, home-based enterprises throughout the country that handle sensitive papers. Entrepreneurs and small firm owners may operate from an office, at home, in a co-working space, or on the road. The possibility of important papers being misplaced is only increased by a lack of a single permanent location. 
Even a small company or a single proprietorship must safeguard the privacy of its workers and consumers. A blunder in compliance, for example, or a data breach might have significant consequences for your small company's finances and reputation. The need to safeguard intellectual property and sensitive business records is also important. Secure home shredding assures that any company may responsibly discard its paperwork. 
Environmentally Friendly Home Office Shredding
Large and small companies alike are concerned with their environmental impact. Customers and workers like sustainable businesses, leading to a more positive image for all of us. Sustainability is increasingly viewed as an asset that makes a good impression on customers and employees, allowing us to conserve resources on which we all rely. PROSHRED® works with local recycling partners and has a Green Loyalty Program to provide you with extra assurance that your sensitive documents are properly destroyed and recycled.