November 9, 2016
Drop Off Shredding Tips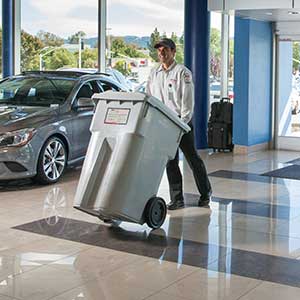 Howdy! To all my favorite shredding customers! So in the last few blogs I have been talking about On-site and Off-site Shredding, AKA Mobile Shredding and Secure Pick-up. Today, I am going to be talking to mainly my Drop off Customers who come visit me at our warehouse.  I am going to go over some basics on bringing your material to us, how to prepare it and what to expect.
Before I dive into all that detail… Let me first mention that
YOU DON'T NEED AN APPOINTMENT!
We are open Monday- Friday 8:30am-5pm & Saturdays 10am-2pm.
How to prepare your material to bring to our warehouse
Your material DOES NOT need to be in standard file boxes, we can determine the amount for you.
Please make 100% sure that your material is free from the following items.
Batteries
Bullets
Trash/wrappers
Toiletries
Clothing
Jewelry
Metal tools or objects
Money
Pens /markers
Medication
X-rays
Rodent feces/insects/mold
If your material is contaminated with any of the above, we will not be able to take your material.
Make sure that you go through your records prior to coming in, and be 100% sure you want to shred the material you are bringing in. We have limited space on where to sort through your material before you hand it to us to shred.
Make sure your paper is not wet or moldy, we CANNOT shred wet or hazardous material.
What to expect when you come in:
Park in the back of the building right in front of the roll up door.
Enter through the customer service entrance in the back.
We have carts and dollys to help assist you with bringing in your material.
One of our friendly warehouse staff will come out and assist you.
Remember, your material DOES NOT need to be in standard file boxes, we can determine the amount for you. Bring the material in whatever is easiest for you.
You have two options when you bring your material to us, you can witness the shredding while you wait or you can simply drop it off and it will be shredded by the end of the business day.
We accept cash, check, or credit cards.
We accept E-Waste for free (empty computer towers, printers, monitors, speakers, and TV's.)
***WE DO NOT TAKE BATTERIES OR LIGHT BULBS***
We shred other material besides paper at our warehouse. We can shred hard drives, floppy discs, CD's, VHS tapes, medicine bottles, etc. – all of which must be separated from the paper shredding material.