Document Scanning
San Diego businesses need various services in their information management systems, and PROSHRED® Security is the trusted source for document scanning and destruction. From our Kearny Mesa document conversion center, we offer companies a wide variety of customized imaging solutions. Secure handling of data is our top priority. We provide a start to finish solution for digitizing records all the way to their ultimate disposal via our document shredding division of PROSHRED® Security.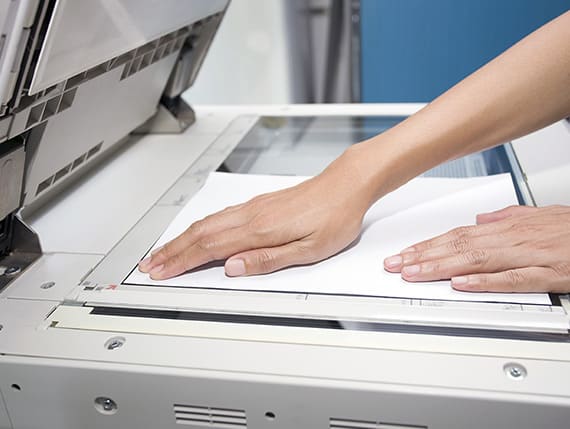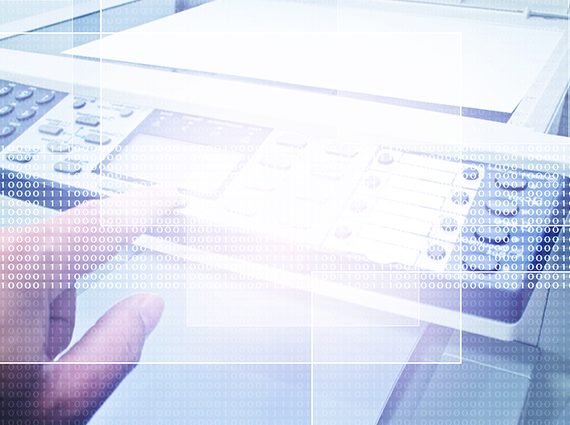 PROSHRED® San Diego ensures all documents and information is properly handled
We guarantee our clients a:
Secure chain of custody
All employees are processed as "Secure Access" with 10-year background checks
Escorted visitor access only
Secure storage cage with digital access door
24/7 video surveillance and alarm monitoring
HIPAA, FACTA and PCI Compliant
ISO 9001 & NAID "AAA" Certified
Cyber & Professional liability insurance policies in place
How Does Document Conversion and Scanning Work?
Documents are picked up from your location, transported to a facility, and stored in a secure warehouse cage until all assets have been digitized. Afterwards, your documents are delivered back to your office or professionally shredded.
PROSHRED® San Diego's scanning process first starts by meeting at your office to get a clear understanding of your needs and the scope of work. We will also ask how your documents are used and processed within your normal business workflow. With this information our scanning professionals present you with the best document management solution at the most affordable cost.
Next, we will provide a detailed outline made specifically for your business with recommendations on how to digitize your records. No job is too big or too small and one size does not fit all when it comes to document imaging solutions. PROSHRED® San Diego offers a variety of services with simple pricing, and our customers can add or delete services based on their needs.
Our technicians will pick up your documents up from your location, transport them to our facility, store in a secure warehouse cage while processing and holding them through a quality control inspection. After completing the imaging assignment when all documents have been digitized, your documents will be delivered back to your office or shredded via our document shredding services.
In our document conversion center, we assist companies by taking hard copy records and moving them to a digital form. Companies of all sizes are choosing document scanning because of the many expenses associated with hard record management, retention and storage.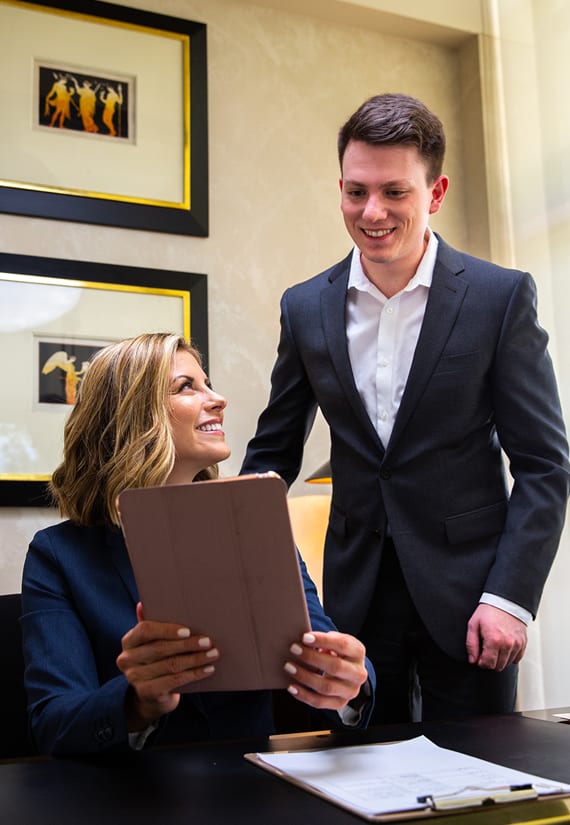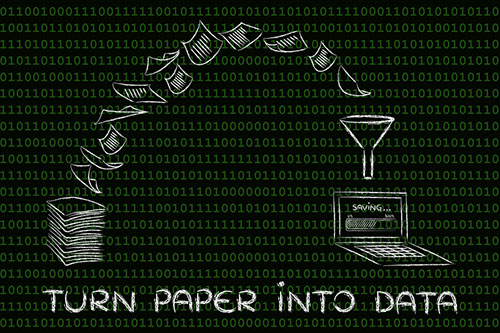 Top 5 Benefits of Document Scanning and Data Conversion:
Easier access to your valuable information
Reduces expensive physical storage costs
Decreases compliance risks
Increases data security
Encourages paperless and sustainable practices
Some of the disadvantages of hard record management include:
The average company spends $20 in labor to file a document and $120 to find one that was misplaced. The same company can spend up to $220 to reproduce a lost document
Companies lose one out of every 20 documents and spend 25 hours recreating them
Professionals spend 5-15% of their time reading information, but they spend half of their time locating pertinent information.
25% of enterprise paper documents that are lost will never be found
United States based companies spend between $25 and $35 billion filing, storing and retrieving paper
There are more than 4 trillion paper documents in the US, and this figure is consistently increasing at 22% per year
Each day US workers generate 2.7 billion sheets of paper
The average office worker maintains 20,000 pieces of paper per year
A 10-person office can average around $2,000 monthly in document handling costs
It costs $25,000 a year to fill a four-drawer file cabinet and $2,160 a year to maintain