Kearney Mesa Shredding Service
Located in the San Diego, California area, Kearny Mesa is a small town with around 3,000 residents near the towns of Vista, Otay Mesa, and Oceanside and is home to various types of organizations. Although different from each other in type, all those businesses and organizations produce both digital and paper documents. Residences in the area also deal with those types of documents.
Kearney Mesa Shredding Service
Given the range of activity in the Kearny Mesa area, it's no surprise that various documents are created locally every day. And because many of those paper documents contain confidential information, they need to be handled very carefully. At some point many of them are no longer needed but cannot be simply discarded in trash cans. That's where PROSHRED® comes into the picture. We offer Kearny Mesa paper shredding, and we handle documents with close attention to confidentiality. We provide mobile shredding service for your confidential documentation and provide you with a certificate of destruction! You are free to watch the process from our viewing camera that is on the truck. Once shredding has been completed, we provide you with a Certificate of Destruction.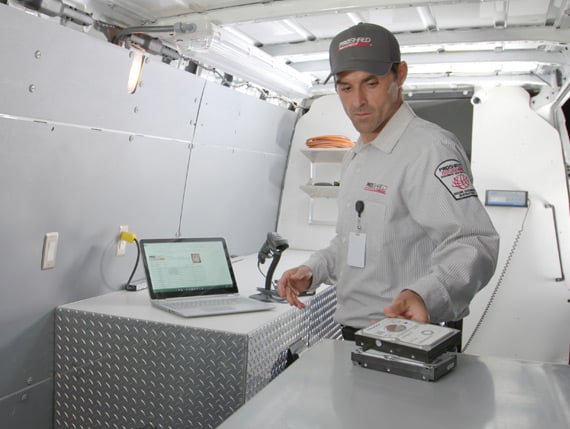 Kearny Mesa Hard Drive Destruction
When you think of shredding and data destruction, you might just think of papers. But the reality is that papers are only the beginning to what is considered information that should be destroyed at some point. You also need to pay careful attention to shredding or destroying digital data, and that is where hard drive destruction comes into play. To meet that key need, we provide Kearny Mesa document shredding and more specifically hard drive destruction services. A hard drive needs to be destroyed when you are upgrading a computer, changing computer users or recycling computer equipment.
Kearny Mesa's Leader in Document Destruction
PROSHRED® is a recognized leader in the document destruction industry. As a franchise, PROSHRED® San Diego serves various areas in California and is locally owned and managed while also having the resources of a national company. Serving as a leader in the secure destruction of documents, hard drives and other proprietary materials, we assist all sizes of businesses and government organizations as well as local residents to securely protect their confidential information. We offer both onsite and offsite shredding services for our customers in the area.
Do you need document destruction services for your hard drives or papers in the Kearny Mesa vicinity of the San Diego metropolitan area? Contact us today, and we will explain how the process works.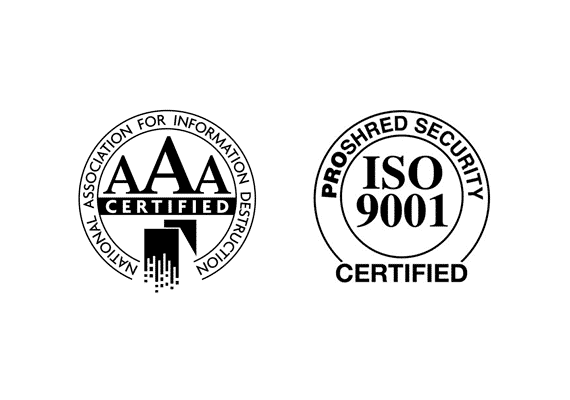 Kearney Mesa, CA Shredding Services
On-Site Shredding in Kearny Mesa, CA
Scheduled Shredding Service Kearny Mesa, CA
One-Time Shredding Kearny Mesa, CA
Hard Drive Shredding Kearny Mesa, CA
Legislative Compliance
HIPAA Compliant
HITECH Compliant
GLBA Compliant
FACTA Compliant