Encinitas Shredding Service
Encinitas, California is a quaint beach town in North San Diego County.  In a word, this community is unique.  An eclectic mix of the old and the new give this community much charm and appeal.  With a rich history and an ever-growing population, the city of Encinitas is a wonderful place to visit or live.
The diversity of PROSHRED makes this shredding service the perfect fit for a city like Encinitas.  Whether you are in need of an affordable one-time clean out or an on-going shredding service, PROSHRED is the right choice for your business.  PROSHRED can also assist you in product and hard-drive destruction, allowing us to meet all of your secure shredding needs.
PROSHRED®: Encinitas Local Shredding Service
PROSHRED® has an unmatched reputation for offering safe and reliable document and product destruction services.  We eliminate worry and inconvenience by coming to your office or place of business.  Our high-tech mobile shredding trucks are designed to provide an immediate, on-site shredding service.  With the document destruction taking place in your presence, you never have to worry about secure and private information falling into the wrong hands. PROSHRED®'s professionals are reliable and held accountable in the process.  They have been bonded and can be identified by a picture identification.  Our employees have had thorough background checks and are committed to the maintaining the integrity of our customers.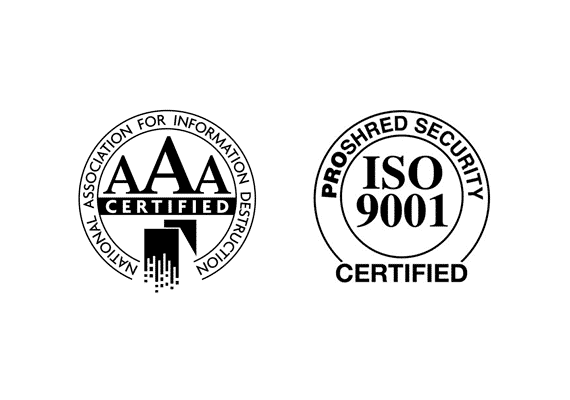 Certified Shredding Service
Once your documents have been fully destroyed or shredded, our Customer Service Professionals will provide you with a Certificate of Destruction certifying that all of your documents have been safely destroyed.  PROSHRED is NAID AAA and ISO 9001 certified, solidifying our commitment to safe and compliant shredding and product destruction. PROSHRED is Encinitas number 1 choice for document shredding, hard drive shredding and product destruction.  Call on us today!
Encinitas, CA Shredding Services
On-Site Shredding in Encinitas, CA
Scheduled Shredding Service in Encinitas, CA
One-Time Shredding in Encinitas, CA
Drop-Off Shredding Location in Encinitas, CA
Legislative Compliance
HIPAA Compliant
HITECH Compliant
GLBA Compliant
FACTA Compliant