September 1, 2023
What's the Difference Between Mobile Shredding and Drop Off Shredding
Are your documents piling up? When it comes to businesses, big or small, you can have a fair amount of paperwork and files that will accumulate over time, and there comes a point when some of it needs to be disposed of. Oftentimes, though, these documents carry a great deal of important and confidential information that you don't want to be seen by prying eyes. Simply tossing them into the trash or using a basic office shredder isn't enough to eliminate the risk of a data breach or data thieves.
At PROSHRED® San Diego, we offer various paper shredding services to fit your needs. From sensitive documents with personal info to confidential computer hard drives, we handle your private information professionally and securely. Our main services include mobile shredding and drop-off shredding, which leads to the question: What's the difference? Both of them work in unalike ways to reach the same goal, which is shredding your documents safely. To find the best service to use for your business, it's good to know the variations between them.
Mobile Shredding Services
Mobile shredding, which is also known as on-site shredding, is when shredding services are brought directly to your business location. A mobile shredding truck is used for transportation and to shred your documents. At PROSHRED® San Diego, our mobile shredding services are our specialty, and our most used set of services by our clients when it comes to document disposal.
What We Do
There are two different types of mobile shredding services, which are one-time purge shredding, and on-going shredding. For one-time shredding, a business chooses a day for a single clean-out of their unwanted documents. From a few boxes to a room-sized number of documents, our mobile shredding trucks can get the job done and can shred up to 2 tons of paper by the hour.
With on-going shredding, a business sets up a scheduled time for the mobile shredding trucks to visit. For on-going services, our team will perform security audits for your office and supply you with consoles to drop your documents into. When the time comes around for them to be shredded, we'll bring those consoles out to dump the contents into our truck shredders.
For both services, we use industrial-grade shredders inside our trucks to thoroughly destroy your documents, leaving no trace of your confidential information to be found. All of our trucks have viewing windows, so you can witness the shredding process in person. Afterwards, you'll receive a Certificate of Destruction as documented proof of the disposal.
Mobile Shredding Benefits
Choosing mobile shredding is a convenient choice when you have a schedule that prevents you from dropping off your documents. With a limit on the minimum amount of documents disposed through a mobile shred, it also benefits bigger businesses, given the bulk of unneeded documents that can pile up in the office. By directly coming to you, it won't cut into your work schedule, and it adds peace of mind that you can watch the shredding process for yourself. We work with your schedule to create a flexible shredding plan for you. There are no hidden fees involved with our mobile services, so rest assured the price you're given is set and simple.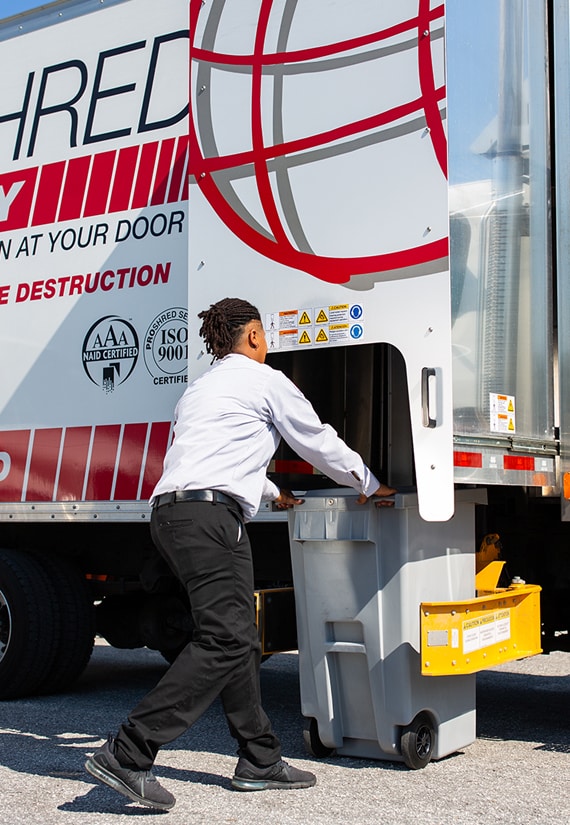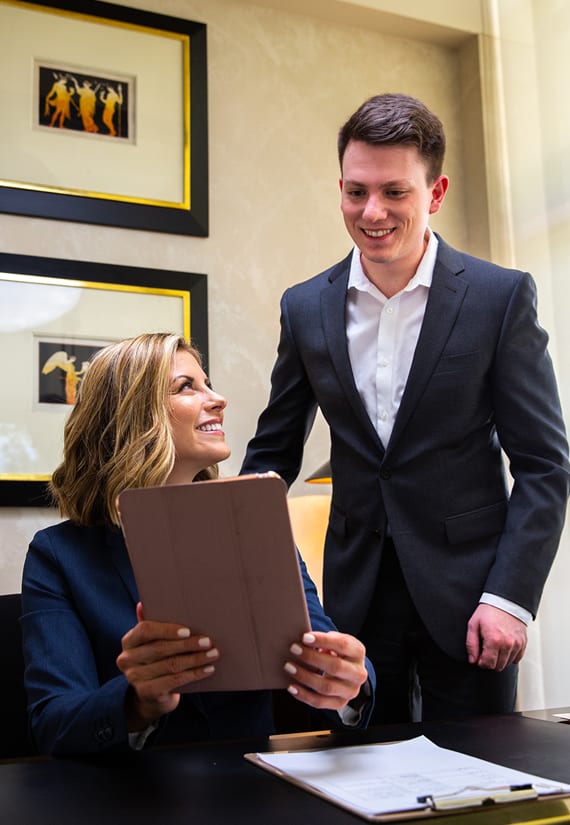 Drop-Off Shredding Services
While mobile shredding is our main service, if you're searching for "drop-off shredding near me," PROSHRED® San Diego has facilities for you to drop off your documents with us. These services are ideal for smaller businesses with fewer documents to dispose of since we have a minimum amount of papers set for our mobile shredding services.
What We Do
With drop-off shredding, you gather your unwanted documents and bring them to one of our facilities within our office hours. From there, you can either leave the documents with us to dispose of, or you can watch the shredding process personally.
Drop-Off Benefits
Drop-off services are beneficial for smaller businesses, or even residential locations that don't have a large amount of paper to shred. Our facilities work fast and efficiently to shred the documents you drop off and allow you to witness the shredding process yourself to ensure your information is securely destroyed. When you have a small amount of paper to dispose of, choosing drop-off services is much more cost-effective and convenient. You don't have to have an appointment to show up, and it allows you the security of bringing the papers yourself.
Contact PROSHRED® San Diego for Trustworthy Shredding Services
When it comes to your business' security and reputation, PROSHRED® San Diego is dedicated to protecting your private information through shredding services you can count on. Our team is highly trained for both drop-off and mobile shredding services and will work with you to meet your document disposal needs.