Green Loyalty Program
We all have a stake in preserving our environment. PROSHRED® takes this responsibility seriously. We recycle all of the shredded paper that we process, partnering with you not only to increase your information security but also to help you recycle for the benefit of the environment. We ensure that your shredded paper returns to the marketplace as recycled copy paper, tissue paper, paper towels, packaging, and other consumer paper products. Your information has been made unrecoverable after the state-of-the-art shredding process, so you can be certain that your data remains protected while helping the environment.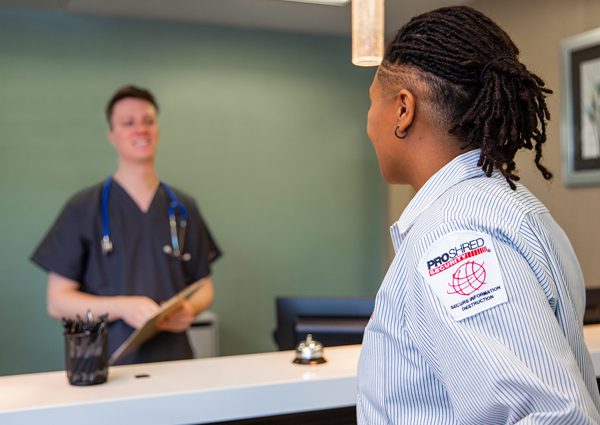 TreeSaver Environment Certificate
PROSHRED® recognizes your active commitment with our document destruction recycling and provides you with a TreeSaver Environment Certificate each year to indicate the number of trees your business has saved as a result of our ongoing relationship.
To find out more on our TreeSaver Environmental Certificate, please contact your local PROSHRED® branch or call 1-877-767-4733 (1-87-PROSHRED)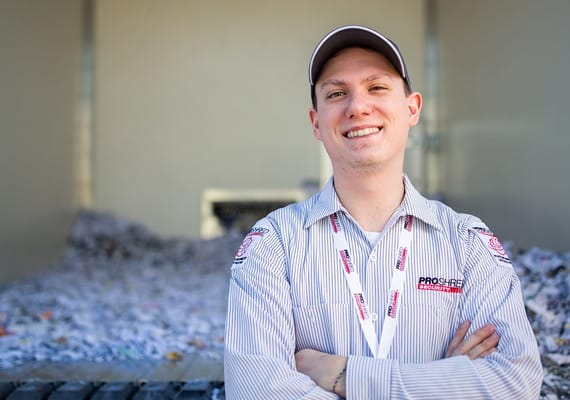 Earth Day Community Shredding Events
Every year on Earth Day, PROSHRED® launches system-wide community shredding events for participating locations. PROSHRED® Security conducts more than 100 community shredding events across 40 metropolitan markets in 25 states utilizing more than 136 on-site document shredding trucks. With tens of thousands of pounds of paper recycled, PROSHRED® protected the confidential information of hundreds of guests who attended and saved thousands of trees from being cut down for their wood.
Helping Conservation
We are focused on enhancing the information security of America's small and medium enterprises (SME) through our secure "Document Destruction at Your Door" shredding and recycling system. Cumulatively, the PROSHRED® network recycles over 20,000 tons of paper each year.
PROSHRED® estimates that the resulting recycled paper from its on-site shredding service has contributed to its customers, has helped conserve over 895,00 trees, 8.9 million gallons of oil, 69,900 cubic yards of landfill space, 93.2 million kilowatt hours of energy (enough to power almost 11,000 average American homes for a year), 163 million gallons of water, and 1.4 million pounds of air pollution.