January 22, 2019
4 Tips to Protect Yourself from Identity Theft
Identity theft—when someone assumes your identity in order to steal money or commit fraud—is a big problem, and it's getting bigger.
According to the 2018 Identity Fraud by Javelin Strategy & Research, 16.7 million people in the United States were victims of identity theft in 2017—a record high.
Connecticut residents experienced above-average incidents of identity theft. According to the Federal Trade Commission, Connecticut ranked 13th in the number of identity theft complaints per capita.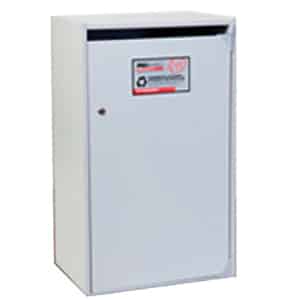 According to the FTC, the most common types of identity fraud are:
Employment- or tax-related fraud, where a criminal uses someone else's Social Security Number and other personal information to get a job or file a tax return.
Credit card fraud, where a criminal uses someone else's credit card or credit card number to make purchases.
Phone or utilities fraud, where someone uses another person's confidential information to open a phone or utility account.
Bank fraud, where a scammer uses stolen personal information to gain access to an existing bank account or open a new account in someone else's name.
Loan or lease fraud, where stolen personal information is used to take out a loan or open a new line of credit.
Government or benefits fraud, where a criminal uses stolen personal information to obtain government benefits, such as Social Security.
With all these types of identity fraud, the person whose identity has been stolen may not be aware of the theft for weeks, months, sometimes even years. In the meantime, an identity thief could be racking up charges in the victim's name, ruining their credit, or even doing criminal acts in their name. All of this can be expensive and stressful to sort out, so it's crucial to take all possible steps to avoid having your identity stolen in the first place.
Follow these important tips to keep your identity safe.
Have Any Documents Containing Personal Information Professionally Shredded
Finding personal information in documents that have been improperly thrown away or recycled is one of the most popular ways for criminals to get the information they need to steal your identity. Fortunately, it's also one of the easiest to prevent. Make sure all documents that contain ANY personal information—bank and financial records, insurance documents, medical documents, contracts, tax documents, etc.—are properly and securely destroyed by a professional shredding company like PROSHRED Connecticut.
Properly Dispose of Your Computer Hard Drives
Your computer hard drive is a treasure trove of confidential information—don't make the mistake of discarding or recycling it! Even if you delete files or erase, wipe, or reformat the disk, that information can still be recovered by a savvy cyber criminal. To make sure your electronic data is securely destroyed, use a company that offers professional hard drive destruction services like PROSHRED Connecticut.
Be Vigilant
In many cases, identity thieves are so crafty that you may not know your identity has been stolen until your credit is ruined. Always be aware of your financial transactions and personal accounts. Check your bank and credit card statements to ensure all charges are yours and get a free annual credit report to make sure there are no new accounts that have been opened in your name without your knowledge.
Protect Your Information
Use strong, unique passwords or passphrases for your online accounts, keep your software updated with the latest security patches, never do any online transactions over public Wi-Fi networks, don't post personal information about yourself on your social media accounts, and never give out personal or confidential information over email or the phone unless you are the one who initiated the contact and you are sure you are dealing with an authorized entity.