Business Shredding Services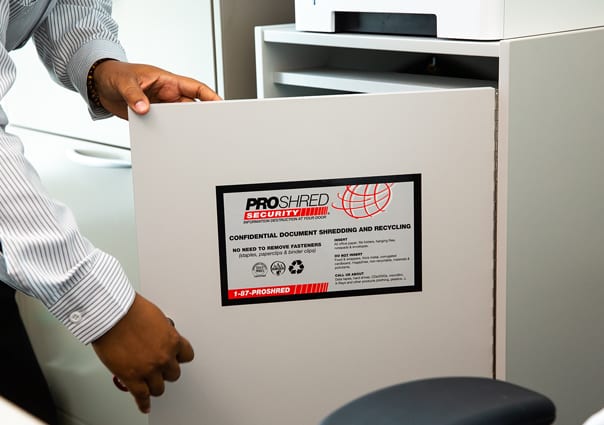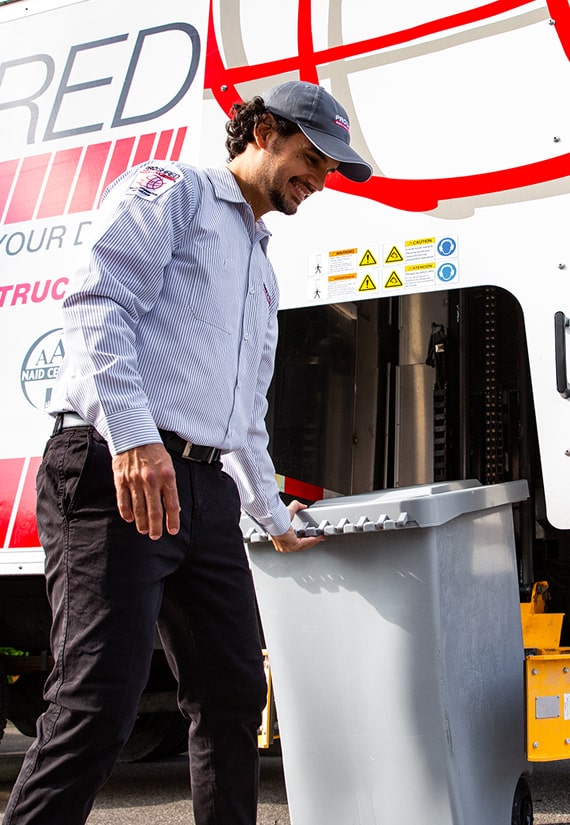 Business Shredding
With the ongoing rise in security breaches, keeping your company's confidential information safe is more important than ever. PROSHRED® Connecticut's on-site business shredding service provides the most secure, convenient, cost-effective and environmentally friendly method available for destroying confidential documents to safeguard private information, maintain legislation compliance, and avoid breach-of-security situations that might result in negative publicity.
Key Features
On-site destruction of paper and other materials
Secure consoles provided to your location at no charge
All shredded paper is recycled
Highly trained, bonded, uniformed staff with picture ID
Locally owned with a long history of customer loyalty
The only on-site shredding company with dual certifications: ISO 9001 Certified by NSF-ISR and NAID AAA
No contracts required
Secure
For more than 20 years, PROSHRED® Connecticut's #1 priority has been offering the most secure on-site corporate document shredding available to keep your sensitive information safe.
Because we offer shredding at your location, your sensitive documents never leave your possession, and we provide you with a Certificate of Destruction so you can prove that all confidential materials were professionally destroyed.
Our ISO 9001 Certified by NSF-ISR guarantees the highest standards in quality and service, and our friendly staff members are highly trained, bonded, and uniformed, and carry picture identification.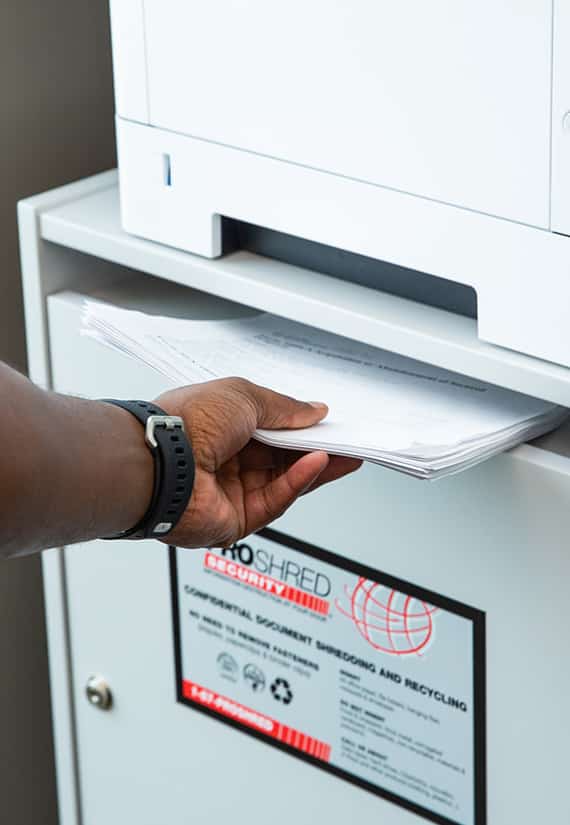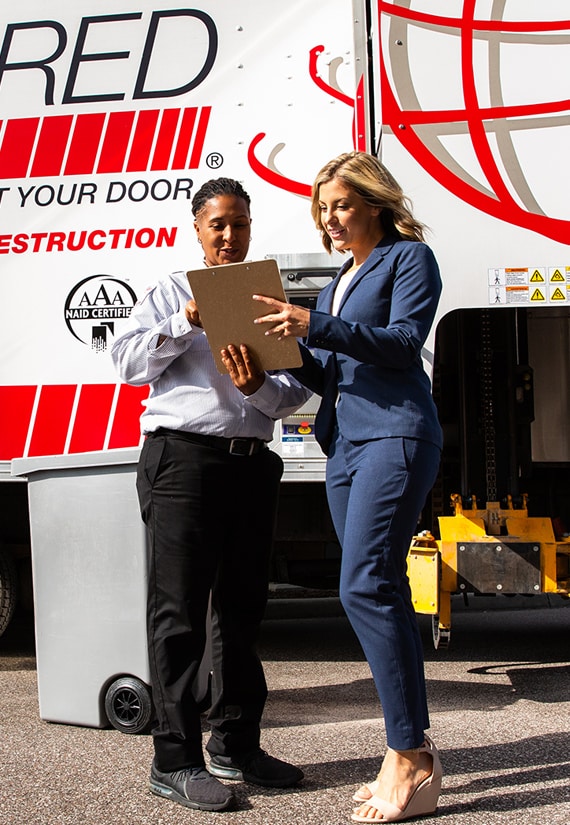 Convenient
PROSHRED® Connecticut supplies free security containers at your location, where you deposit documents you need shredded—no dealing with slow and messy office shredders or wasting time removing staples or paper clips. Our state-of-the-art shredders can also destroy proprietary products, electronic media and various other materials.
We can service your consoles weekly, bi-weekly, monthly, or even on-call, and your schedule is always adjustable to suit your immediate needs.
If you need to shred files you have accumulated in storage, PROSHRED®'s purge shredding business can be handled either in conjunction with regularly scheduled services or during special one-time shreds.
Cost-Effective
With consoles installed at no charge and pricing based on service frequency rather than weight or time, PROSHRED® Connecticut offers document destruction security at a very reasonable cost. To ensure we are always providing the best solution for our clients, we offer free consultative estimates.
Compared to recycling and off-site or in-house shredding programs, PROSHRED®'s professional on-site shredding system for business provides both the best value and the most secure shredding service available in America.
Environmentally Conscious
At PROSHRED®, we not only take security seriously, we feel we all have a responsibility to preserve our environment. That is why 100% of our shredded paper is recycled.
On each invoice, you'll see the cumulative tally of mature trees you have saved by using our service. And at the end of each year you are provided with a TreeSaver Environmental Certificate documenting the total amount of trees your organization saved during the year.