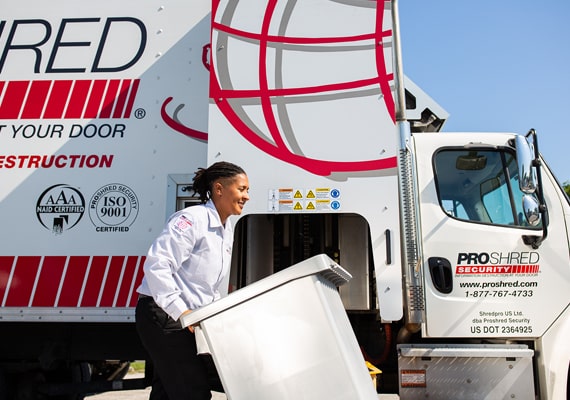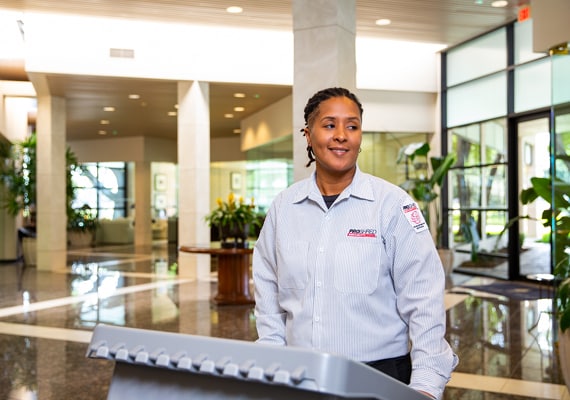 Hard Drive Destruction
When it's time to get rid of a hard drive, preventing cyber thieves from accessing the sensitive data it contains can be extremely difficult. Deleting the data, reformatting or "scrubbing" the drive, even drilling holes in the drive are not guaranteed to safeguard your confidential corporate, financial or personal information.
Using PROSHRED® Connecticut's secure, professional hard drive destruction service will ensure that your hard drives are properly destroyed so your data is never compromised.
Key Benefits of Having Unwanted Hard Drives Professionally Shredded by PROSHRED Connecticut:
When hard drives are shredded by our top-of-the-line commercial-grade shredders, you can be sure the data they contain is completely destroyed and can never be accessed or recovered.
You never have to worry that confidential data or internal documents will be compromised, fall into the wrong hands, or be used for criminal or fraudulent activity.
You will be dealing with an experienced, fully trained staff dedicated to providing the highest level of customer service.
You don't need to transport your hard drives to an external location—we come to you!
We recycle! After shredding, hard drives are delivered to metal and electronics recyclers, and electronic waste is sent to certified recycling partners.
You will receive a certificate of destruction for all hard drives destroyed, so you can show compliance with all privacy laws, including HIPAA, HITECH, FACTA, GLBA, FERPA, ADA, COPRA, SOX, and ECPA.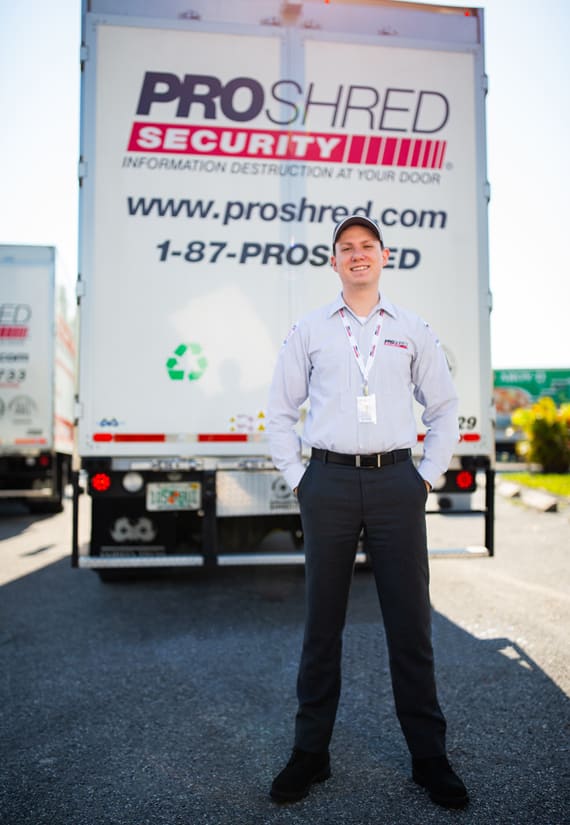 Frequently Asked Questions About Hard Drive Destruction
The cost of shredding hard drives start at $15 per unit and can be accommodated in conjunction with a paper shredding service.
Yes, we pick up all shredding at the same time, and can accommodate hard drive shredding in the same scheduled appointment.
We recycle! We send the hard drives' metal and electronics components to our certified recycling partners after destruction. We also provide a certificate of destruction for them.