June 1, 2020
Contactless Safe Shredding Services During COVID-19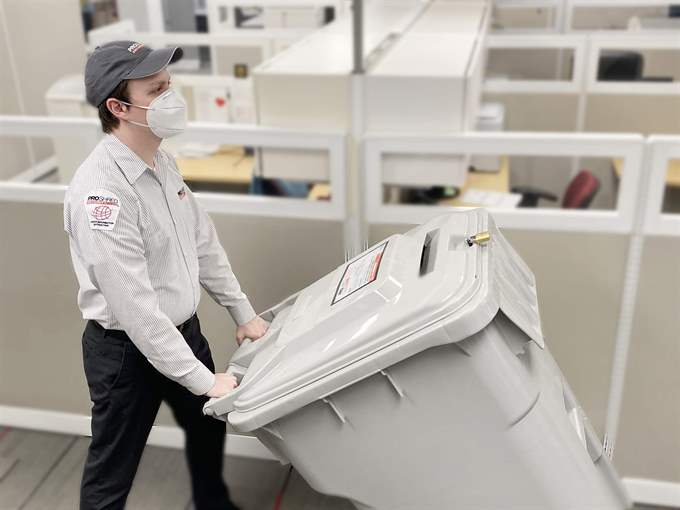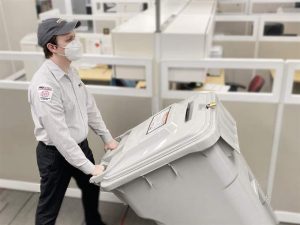 At PROSHRED® Delaware, we are doing everything we can to comply with CDC guidelines during COVID-19 while still destroying your information securely.
We understand that professionals like yourself are having to work from home during these difficult times. The home office space has increased in importance as many businesses are having their staff work remotely. Paperwork is still being generated and if not kept, it must be destroyed to comply with current state and federal legislations. PROSHRED® Delaware is able to shred securely using an on-site document shredding or one-time purges and provide Certificates of Destruction to show compliance with these regulations.
Secure Contactless Shredding Services
In addition, PROSHRED® Delaware can service residential clients who are cleaning out old unwanted documents by using our secure shredding services to dispose of their information in a safe manner.
Our modern paper shredding trucks contain state of the art equipment. Our trained, masked, and gloved service professionals use large secure containers to handle your documents. These technicians will transfer your old files that are kept in a container left outside your door or file boxes in your garage to these larger containers and then shred them securely using our mobile shredding trucks. These containers are cleaned between clients and the trucks are sanitized at the end of each day. Additionally, each client is checked that the home is safe to service and that no-one is in quarantine before we send our technicians to your location. 
COVID-19 Compliant Shredding Practices
Our priority is always the safety of our service professionals and our clients and the security of their information. PROSHRED® Delaware believes that "business as usual" should still be able to resume, despite the circumstances. However, your new normal looks in the workplace, we are here to help you adjust to the change. We understand that that now is the time to come together and help however we can, so that is what we're doing.
Learn more about our on-site shredding services today and see how we can get your business back on track. Contact us at 1-302-433-6610