Wilmington Shredding
Businesses all over Wilmington rely on companies that are dedicated to fully protecting to your information. PROSHRED® Delaware ensures your business is kept safe from potential data breaches by offering around the clock protection. You need a partner that is as dedicated as you are, and our team is here to help!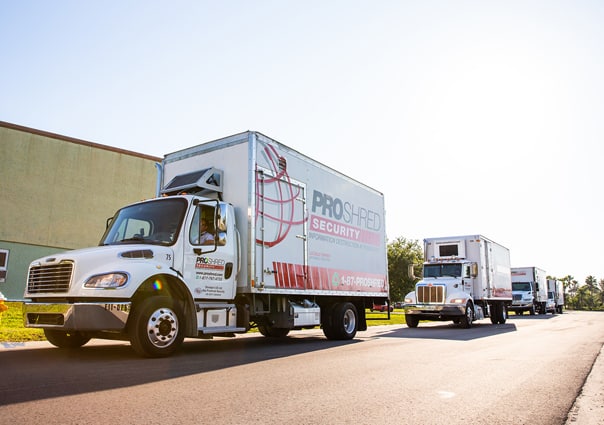 Wilmington Paper Shredding
Local businesses are subject to both state and federal laws that require secure protection of personal and business information. Using a Wilmington paper shredding company is one way to ensure your company meets these legislative requirements. However, every business is different and has its own unique shredding needs. This is why PROSHRED® Delaware provides customized shredding services.
Your company can choose from on-going shredding services using a variety of schedules to suit your company's needs or one-time shredding services or even a combination of both when you have those extra documents.
On-going Paper Shredding – Available on a daily, weekly, or monthly basis for larger companies who need regularly scheduled shredding.
One-time Paper Shredding – Designed for those who need a single purge of documents and often used when cleaning out the office or moving offices.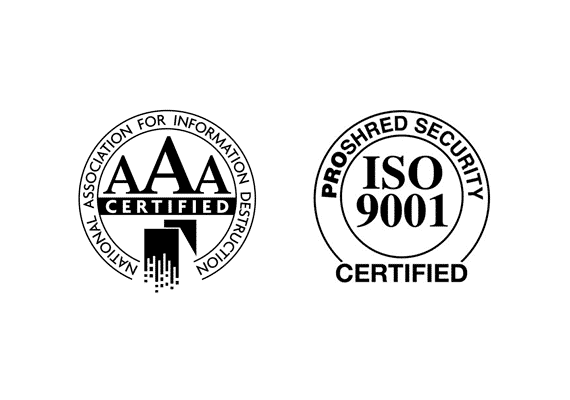 Top Wilmington Shredding Companies
PROSHRED® Delaware is proud to be one of the leading paper shredding companies in Wilmington. Our mobile, on-site shredding trucks are included in both on-going and one-time shredding services. These trucks use the most advanced shredding technology to ensure your company meets both state and federal privacy legislation.
Our team of Wilmington paper shredding experts is specifically trained and certified to handle your documents with the highest level of security. All members of our team have passed a background check and can be identified by a PROSHRED® uniform and a photo ID. If you aren't sure which paper shredding service is right for you, one of our representatives will be happy to discuss your business needs and develop a solution that works for your company.
Schedule a Wilmington Shredding Service
In addition to secure paper shredding, PROSHRED® Delaware offers hard drive destruction services. This guarantees the information stored on your computer's hard drive is permanently deleted and cannot be accessed by outside individuals. At the end of your Wilmington shredding service, you will be provided with a Certificate of Destruction. To learn more or to schedule a shredding service, call PROSHRED® Delaware at 1-302-433-6610
Wilmington, DE Shredding Services
On-Site Shredding
Scheduled Shredding Service
One-Time Shredding
Hard Drive Destruction
Legislative Compliance
HIPAA Compliant
HITECH Compliant
GLBA Compliant
FACTA Compliant