Elsmere Shredding
With every growing business, information becomes a pivotal part of keeping your company stable. When partnering with PROSHRED® Delaware, our team properly destroys all outdated documents, keeping your information safe from harm's way. PROSHRED® Delaware is dedicated to keeping your information secure and helping your company grow. We do this by offering specialized Elsmere paper shredding services.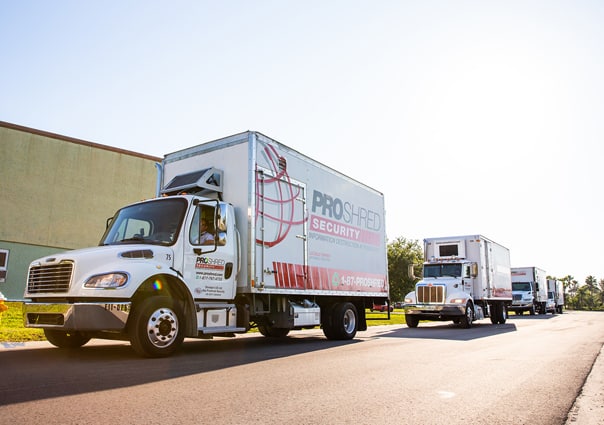 Elsmere Paper Shredding for Businesses
Every business in Elsmere and across the state needs a certified paper shredding company they can count on. PROSHRED® Delaware is dedicated to providing a friendly, convenient, and affordable shredding service that meets your needs. Whether you need an on-going service or a one-time service, our team is here and ready to shred your documents!
Discover which paper shredding service is best for your company:
On-going Paper Shredding – Includes security consoles that are placed strategically throughout your business to ensure maximum protection of your confidential materials.
One-time Paper Shredding – Designed for those who have a large amount of documents, but do not need an on-going service. Often used for annual office cleanouts.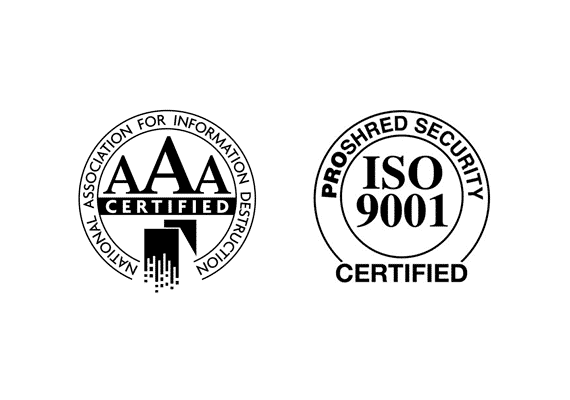 Elsmere Paper Shredding Companies
As one of the top Elsmere paper shredding companies, PROSHRED® Delaware uses the most advanced shredding equipment available in the industry. This ensures your confidential information is 100% secure and protected from unauthorized access.
All of our paper shredding experts have passed a background check, undergone extensive training, and are certified to handle your documents with the highest level of professionalism and care. Our Elsmere paper shredding company will provide you with a shredding service designed specifically for your company, and we will make sure you receive the customer service you deserve!
Schedule an Elsmere Shredding Service
In addition to paper shredding services, PROSHRED® Delaware offers hard drive destruction services. Hard drive destruction ensures your company is following industry standards by keeping your company's information secure.
To learn more or to schedule a shredding service, call PROSHRED® Delaware at 1-302-433-6610
Elsmere, DE Shredding Services
On-Site Shredding
Scheduled Shredding Service
One-Time Shredding
Hard Drive Destruction
Legislative Compliance
HIPAA Compliant
HITECH Compliant
GLBA Compliant
FACTA Compliant