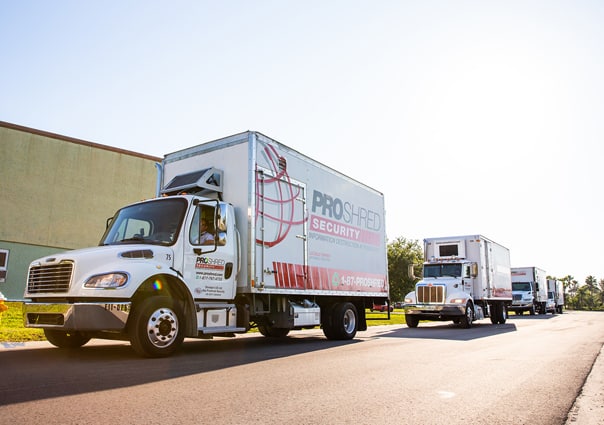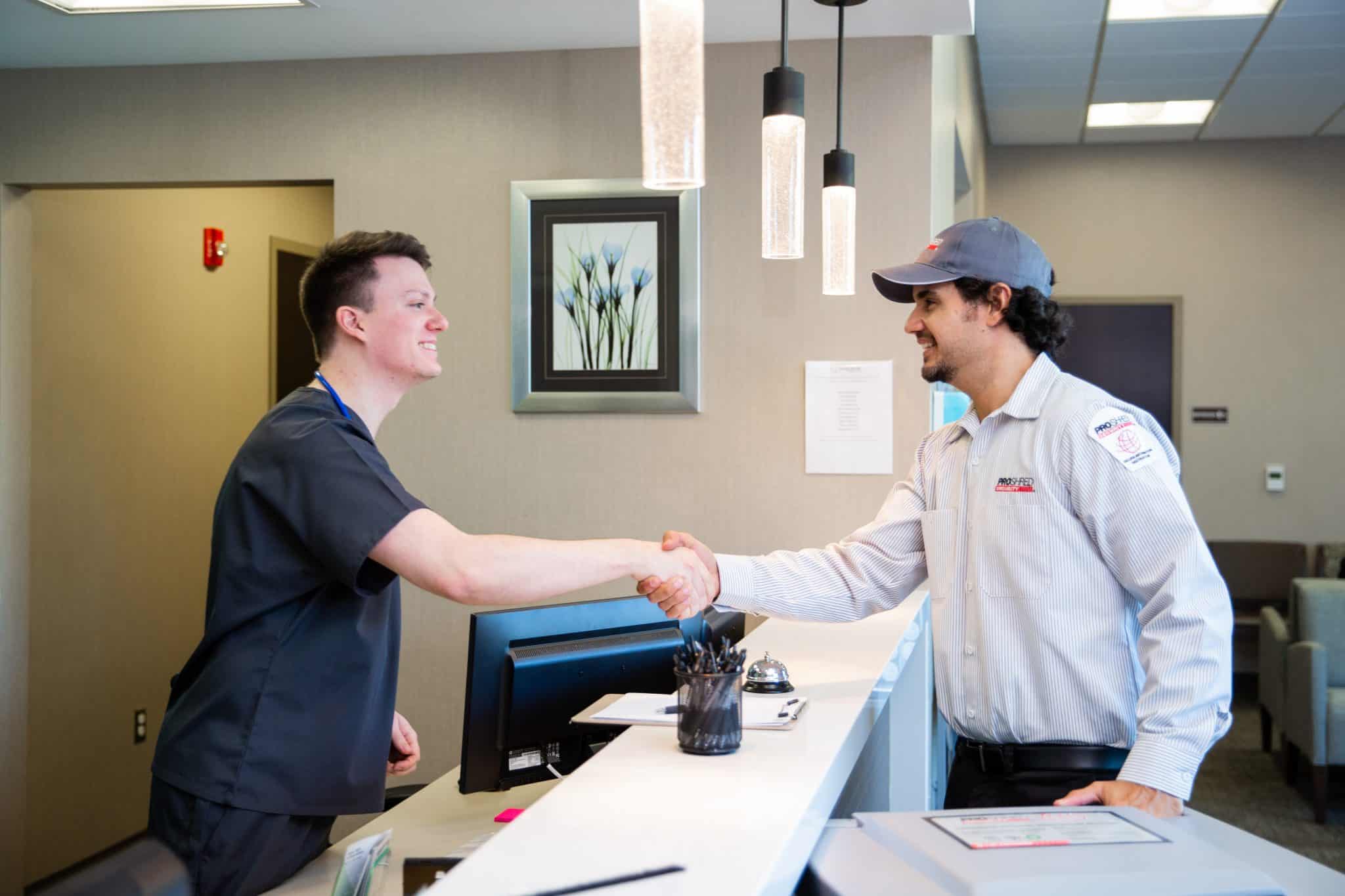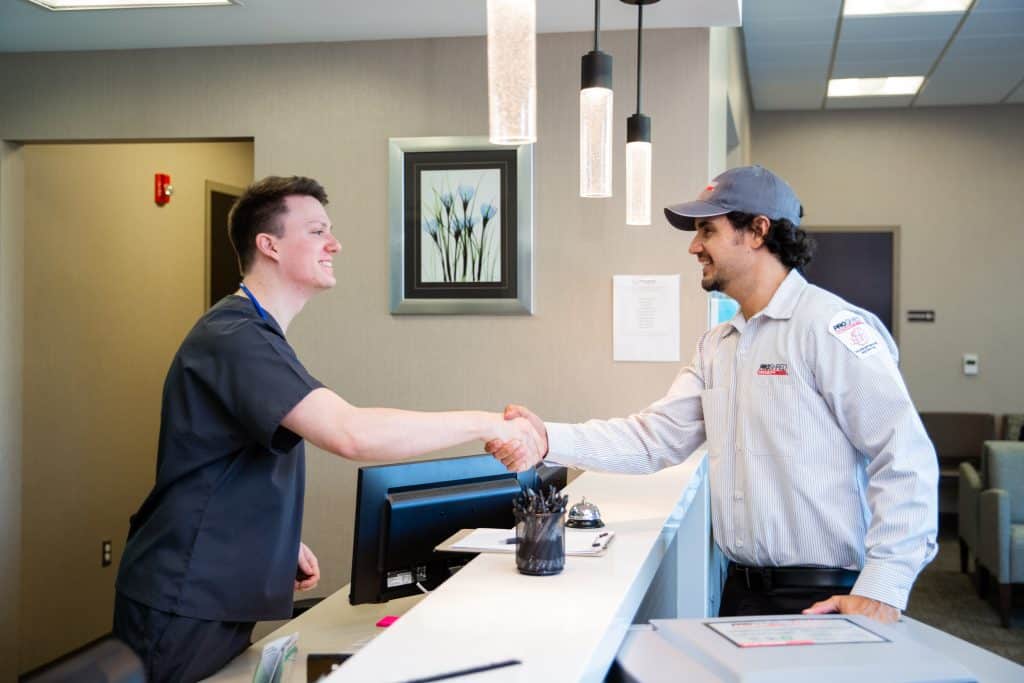 Top-Rated Mobile Shredding Service
As a business owner, you have plenty of responsibilities to carry out on a daily basis. Running your own business has many benefits, but your daily tasks can be draining if you don't stay on top of them. Are there any duties you are forgetting as the head of the company? All successful business owners are able to perform the following tasks without losing precious man hours or falling behind:
Staying organized in the office.
Following privacy legislations regarding the information of your employees.
Properly disposing of old papers and files you no longer need.
While it may not seem like these to-do's are related, you can actually eliminate all of these tasks with one solution: a mobile shredding service. The team at PROSHRED® Delaware is here to help you stay organized and compliant with our convenient and affordable shredding solutions.
Benefits of Mobile Shredding
Having an on-going mobile shred service is crucial to the growth and success of your company. Office organization has never been easier with this on-site solution. With a mobile shredding service, you are getting access to a fast and efficient program that makes keeping things tidy in the office an afterthought. This is a hands-free process, where you will be given secure shred bins to store your shredding materials between services. When it is time for your routine mobile shred, our team members will arrive at your location and take these items off your hands. All of your old paperwork and files will be shredded via our state of the art mobile shred trucks.
You can carry on with your work day uninterrupted while our staff does the work of transferring your papers to our shred trucks parked outside. This process is fast, easy, and highly monitored, and you can even watch your items be shredded right outside your window if you want. Once your mobile shredding service is complete, our team will return your secure shred bins to your office for you to continue to use until your next service date. At your request, we can even provide you with a Certificate of Destruction as proof of the shred.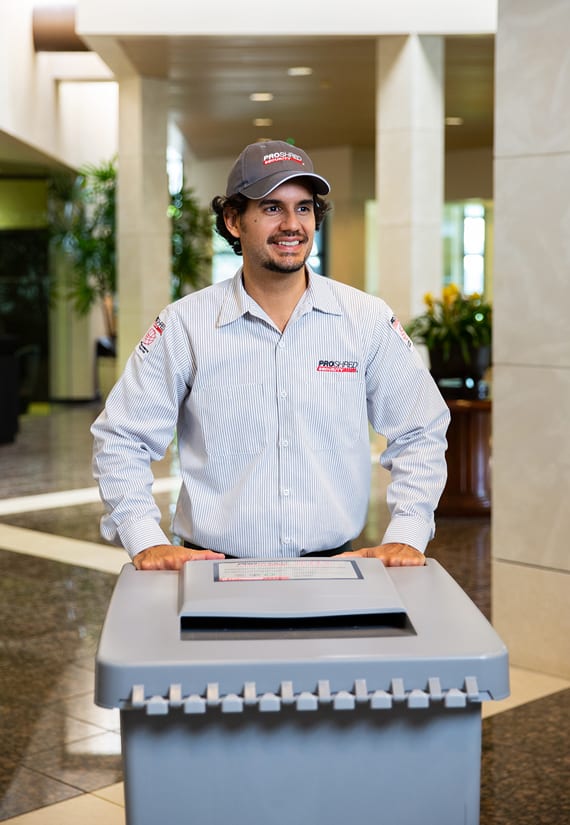 Staying compliant has never been easier
If you've been a business owner for a few years, you are probably more than familiar with any local or federal rules and regulations that you need to comply with. Privacy laws are perhaps the most important statutes you need to abide by. Information about yourself, your employees, and your business must be protected if you want to continue to expand and grow uninterrupted.
Identity theft and data breaches are real threats that all businesses face, and you need to do everything you can to ensure that your information doesn't fall into the wrong hands. With PROSHRED® Delaware's mobile shredding services, you can rest easy knowing that your shredding materials are being handled by licensed professionals who undergo rigorous background checks before joining our team. Your paperwork and files are highly monitored throughout the shredding process, from the moment they leave your office to the second they are shredded beyond recoverability.
Prevent piles of paperwork with a mobile shredding service
Having mountains of paperwork in the office is no way to run a business. The space being occupied by old files is space you could use for more productive things, like a conference room or a new employee work area. With an on-going mobile shred service, you can eliminate the buildup of paperwork that many businesses fall prey to. Plus, the money you save by using this cost-effective service can be used to furnish your newly-unearthed space without wasting valuable work hours.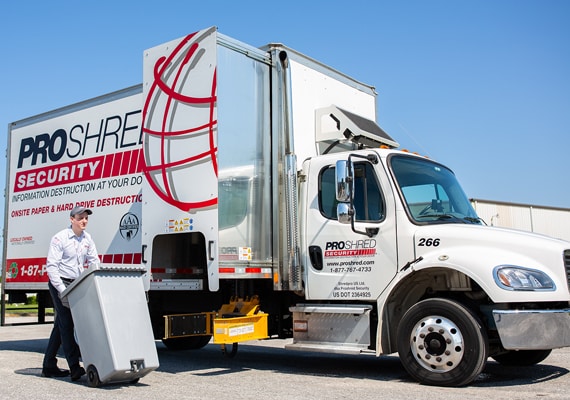 Get Secure On-Site Mobile Document Shredding
The team at PROSHRED® Delaware is here to ease the burden of running a business. We offer a variety of services to our community, including:
When you choose our team for your shredding services, you are entering a program where you are treated with the same level of care and respect that we treat our own family. PROSHRED® Delaware works hard to ensure that we are going above and beyond the needs of our customers. With a mobile shredding service, you get a convenient and affordable solution for all of your paper shredding needs. We only use the best and highest quality equipment, and we have a fleet of mobile shred trucks always ready for a project, no matter the size. Trust PROSHRED® Delaware with your next mobile shredding service, and see why our customers have been using our custom programs for years.