Legal Record Shredding Services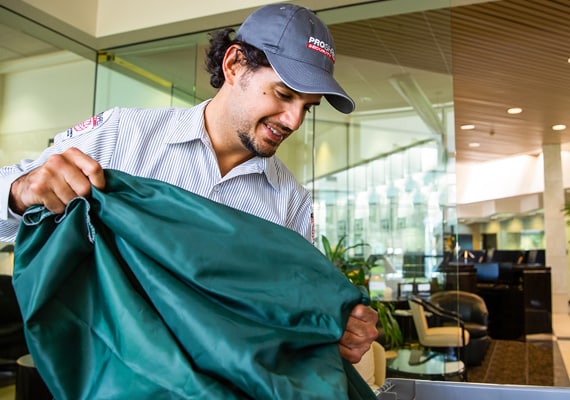 Legal offices need a professional shredding company they can trust to look after the safety and security of their important documents. Clients are the very essence of the industry, and their privacy should be top priority. A qualified legal document shredding company will guarantee that all of your client's information remains safe and in good hands. When your legal documents and data are ready to be discarded, call PROSHRED® Delaware to get started.
FACTA Compliance
Most legal professionals understand that it is highly important to destroy documents to meet information and privacy laws. Certain acts like FACTA (Fair and Accurate Credit Transaction Act) require proper destruction of sensitive documents and legal information. Partnering with a professional paper shredding company gives you the necessary tools to remain FACTA compliant.
Legal Records Shredding Company
PROSHRED® Delaware performs the shredding process on-site, at your facility in one of our mobile document shredding trucks. The entire process is completed by a certified shredding specialist from our team and can be supervised by your staff. Having someone witness the shredding take place is not necessary, but provides extra peace of mind to most customers.
Whatever type of documents that your legal firm needs shredded, PROSHRED® Delaware is your trusted choice in document security.
Schedule a Shredding Service Today!
When you partner with PROSHRED® Delaware for the destruction of your legal documents, you'll be provided a TreeSaver Environmental Certificate which outlines the number of mature trees you saved during the year, all through our legal document destruction and recycling process. Schedule a service today! Call 1-302-433-6610