Delaware - Paper Shredding Service
PROSHRED® Delaware is a locally owned world leader in the onsite destruction of documents and hard drives. We help large businesses and local residents securely safeguard private information, maintain legislative compliance and protect their public image.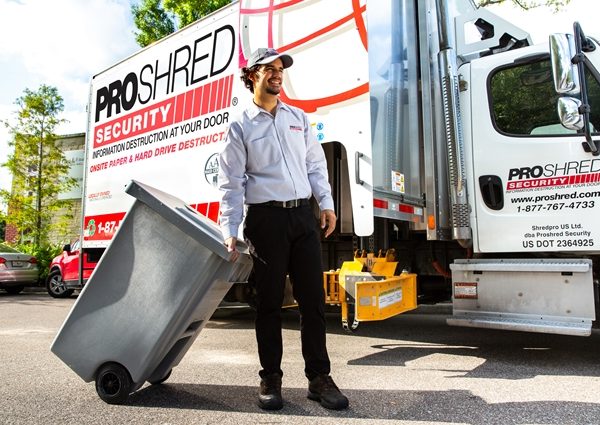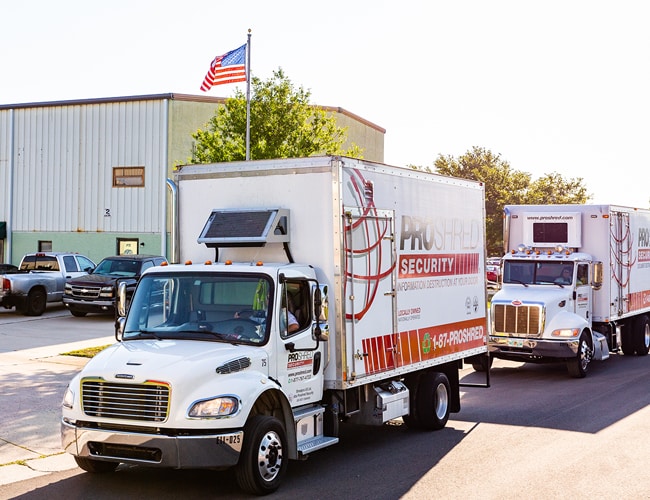 No Fuel Surcharges
At PROSHRED®, we never charge additional fees for fuel or travel costs. That means lower prices for you and your business, as long as your address falls within our Delaware service area.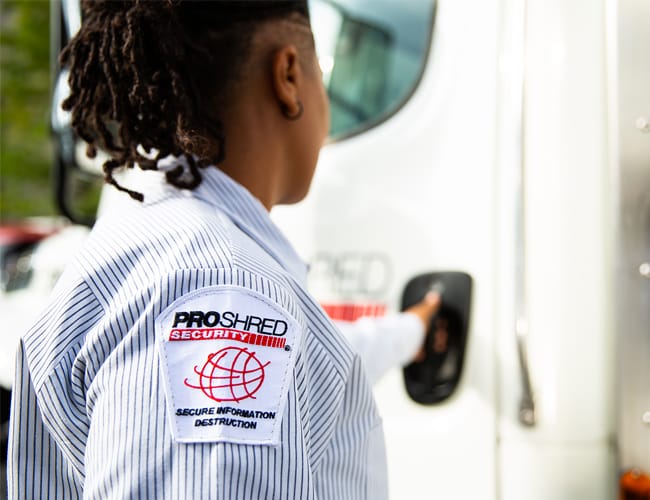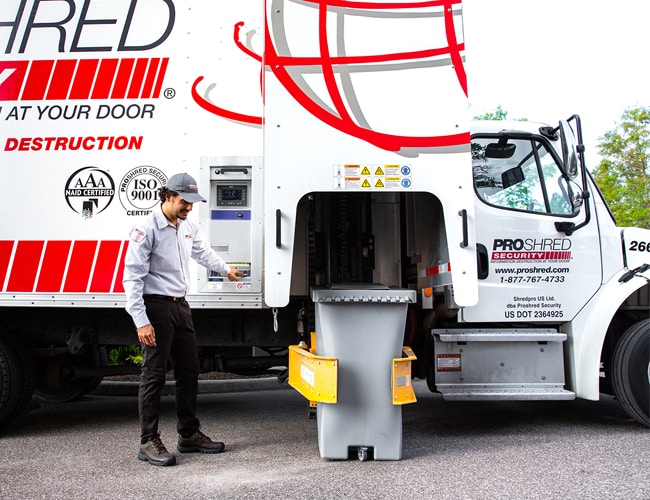 Flat Fee Pricing (per customer)
The PROSHRED® pricing plan operates on two core values: consistency and simplicity. We never charge by the minute or by the pound – only one flat fee per container. No more worrying about the weight of your order or how long the job takes.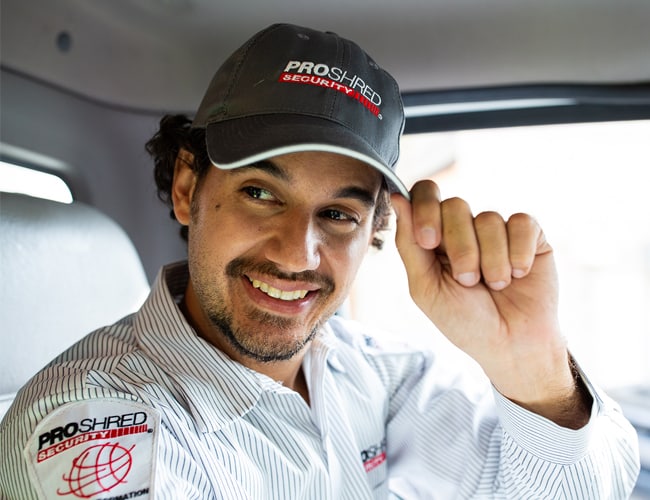 Locally Owned
Our Delaware offices are independently owned and operated. From top to bottom, our entire staff is made up of members of the NJ community. The PROSHRED® team understands statewide business dynamics to deliver a personal approach and support the local economy.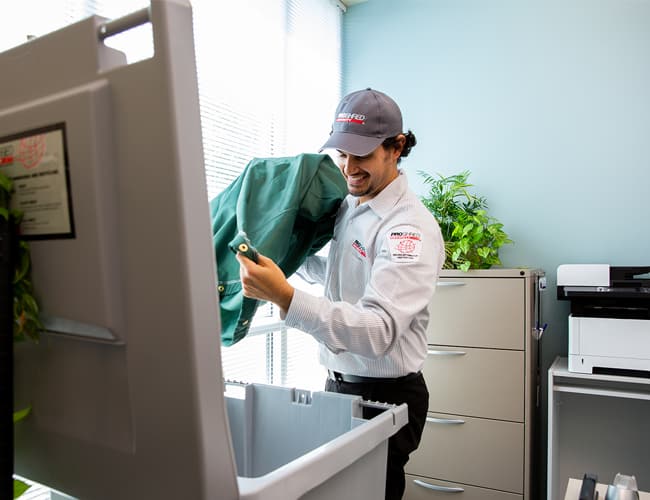 Dedicated On-Site Service
For more than 30 years, PROSHRED® has been a pioneer in at-home and on-site document shredding. Protecting confidential information has never been easier than with our highly trained staff and cutting-edge technology.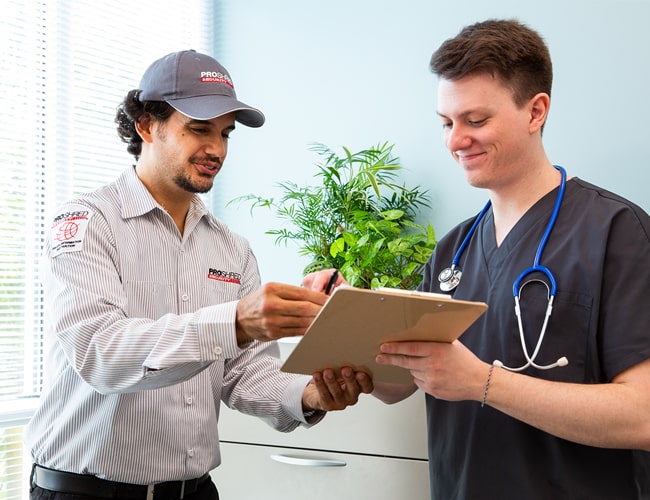 Up To 25% Cheaper Than Personal Shredding
Did you know that you can save as much as 25% with a professional shredding service? Not only are shredders costly and prone to paper jams, but valuable employee time is wasted whenever you have to shred hundreds of documents at once. Save money on replacements and repairs plus free up employees for more important tasks by switching to PROSHRED®.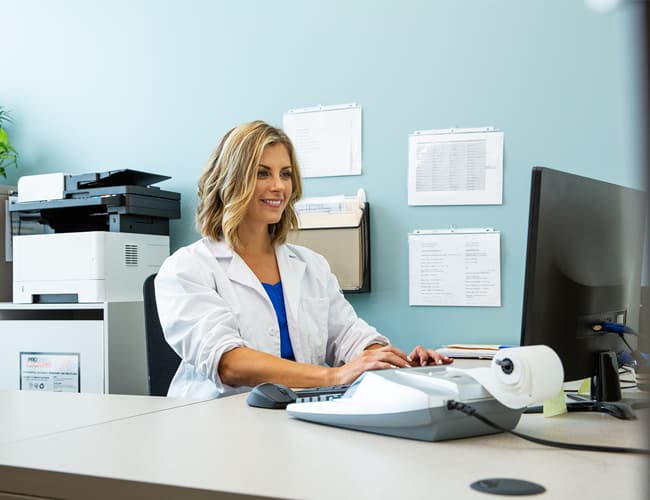 No Out-Of-Schedule Service Fees
Need to change the service date for your routine shredding? We never charge additional fees for changing your appointment. Just let your local PROSHRED® office know in advance.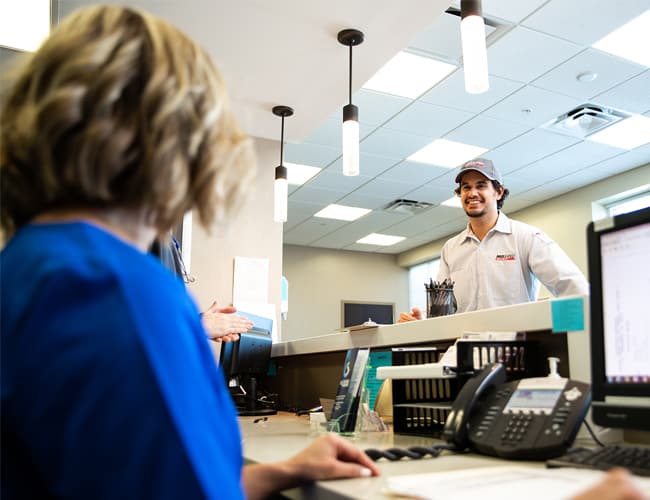 No Management Fees
Unlike dozens of competitors, our team never tacks on management fees. Whatever these hidden costs entail, PROSHRED® only charges a simple upfront cost per container.
Community Focused
Our independent Delaware office is focused on a community approach. Our team hosts a variety of shredding events throughout the year. You might even spot a PROSHRED® truck at a local office park, public school, or sporting event.
Posted by: PROSHRED® Delaware
Learn why you should be shredding your confidential documents and why PROSHRED® should be your first choice.
Contact Us
PROSHRED® Delaware
Address:
1000 N West Street - Suite 1200
Wilmington, DE 19801
Office Hours
Monday – Friday
9:00 AM – 5:00 PM
Cities We Service Locally
Markets We Service Nationally