March 14, 2022
5 Key Data Protection Strategies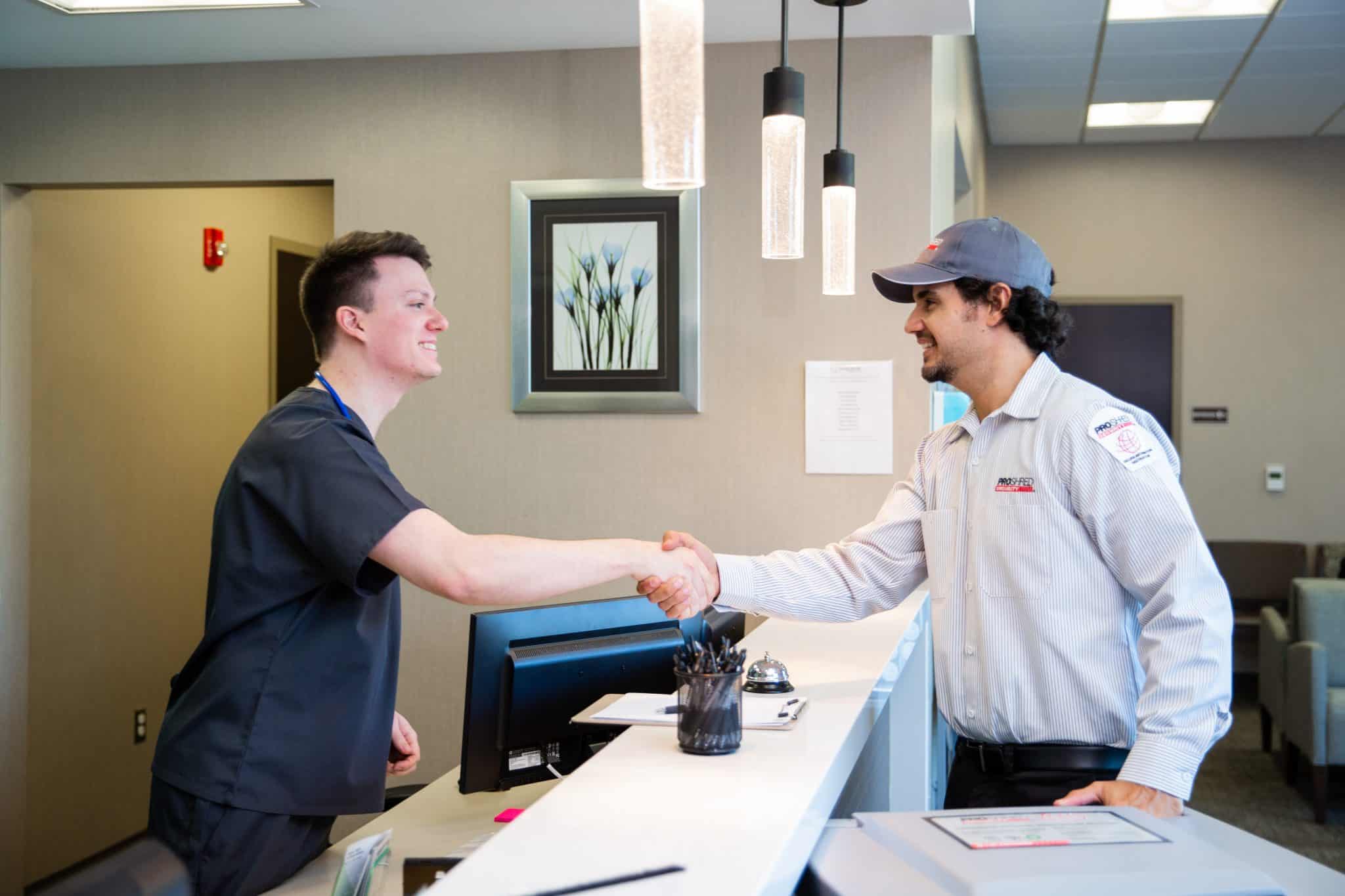 U.S. businesses and consumers have never been at greater risk of data breaches than today. In an increasingly mobile world, people use their phones and other devices to shop, browse social media, and perform other daily tasks. This activity generates a lot of data, and businesses and advertisers are working hard to collect it. Just as this wealth of information is valuable to businesses, it is also very valuable to criminals. To protect yourself or your business from fraud and identity theft, there are several key steps you can take that are simple but effective.
Control Who Can Access Your Information
Digital products, apps, and websites are always looking for ways to collect information about you. Many ask for access to your preferences, location, contact information, and more in order to permit you to access their service. It's important to be discerning about which platforms you decide to share data with, and be wary of services that ask for more information than necessary. You should also delete any unused apps, and make sure to update any existing applications to keep your information safe.
Use Strong Passwords, and Change Them Frequently
Using the same weak password for all of your devices and applications is a recipe for disaster. Generating unique passwords that are a combination of upper and lowercase letters, numbers, and symbols is a great place to start when trying to protect your devices, software, and any other online accounts from hackers. Be sure to use different passwords for different platforms, and change them frequently. That way, data thieves won't be able to access all of your accounts if they are able to break into one. Today, it is easy to manage passwords with password management software that will encrypt and store your passwords for you. If you are a business owner, discourage employees from leaving any passwords on sticky notes or on their desks.
Be on the Lookout for Phishing Schemes
Phishing is on the rise, and it is one of the easiest ways for criminals to take advantage of consumers and employees. Through the use of emails or text messages, criminals will pose as legitimate companies or people to try to get the recipients to share their confidential information. Similar to phone scams, phishing can be hard to recognize if you are not trained on what to look out for. The sending address is usually the biggest tip-off that something isn't right, and will include a misspelling or a name you don't recognize. Avoid clicking on any links from senders you don't know, as these links can direct you to scam sites or install malware onto your computer. Employees should receive training on how to recognise phishing, and report any incidents to the IT department.
Stay Up to Date with Privacy Laws
Businesses have a responsibility to protect sensitive data, not only for legal and ethical reasons, but because it just makes good business sense. Companies that have had a data breach in the past are likely to have a bad reputation, leading customers to go elsewhere. Staying up to date on data privacy laws and regulations and knowing what is new and upcoming can help you ensure compliance and better protect your customers' data. Check your state laws for any applicable regulations regarding data protection, including storage and disposal, to help keep your information safe.
Don't Leave Documents Lying Around
Businesses work with a lot of paper documents, many of which can contain confidential information about the company, employees, and customers. Employees should be trained to know what to do with information that is no longer needed, whether in an office setting or when working remotely. That can include incorporating a clean desk policy and creating a retention schedule so employees know what to dispose of and when. To keep physical documents from piling up and becoming a security threat, schedule an on-going shredding service to come to your office on a routine basis to dispose of paper.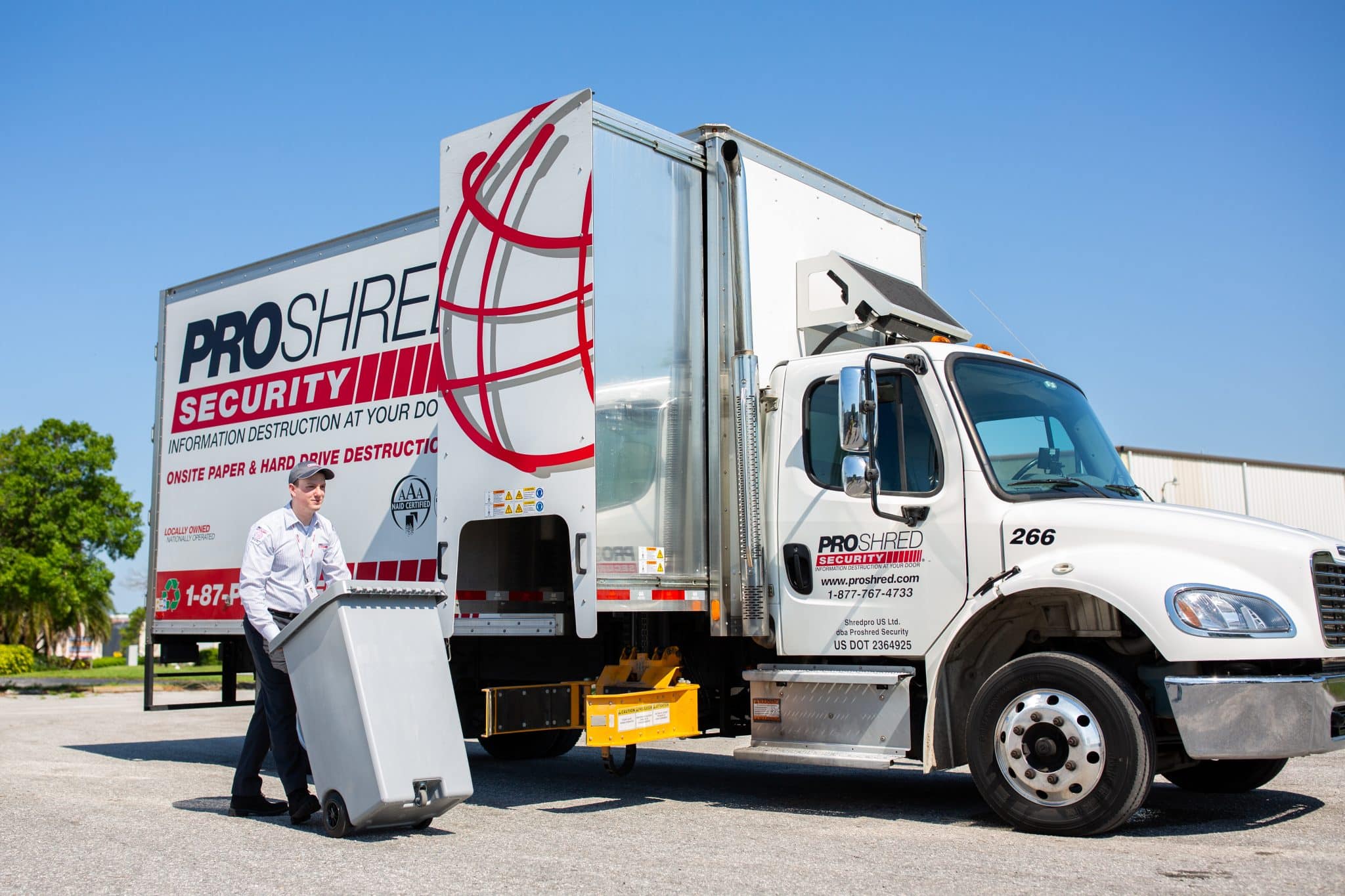 Get Secure Document Disposal from PROSHRED® Delaware
At PROSHRED® Delaware, we are experts in information security. We know the importance of protecting all valuable information, whether financial, proprietary or personal. As pioneers of on-site mobile shredding, we provide our clients with tailor-made security programs using regularly scheduled pickups. We offer both document and hard drive destruction services to help customers ward off cybercrimes and electronic breaches as well as traditional paper information breaches. For more information about how you can protect your data, give us a call today!