September 29, 2021
3 Reasons You Should Hire a Professional Shredding Service
The need to secure the sensitive information contained in your business documents is more critical than ever. Lawyers, doctors, and other businesses or service providers who regularly work with sensitive client information —from legal findings, to Social Security Numbers, to addresses with credit card information or health records—all have a huge responsibility to those clients to protect that sensitive information from those who would do harm if they had it.
You really can't be too careful anymore—the bad guys out there seem to be growing and sprouting up like weeds in the garden. So finding solutions for protecting sensitive data has become critical as well. One such solution is regular shredding of this sensitive material. Shredding makes it so much harder to get anything usable out of your trash that the bad guys move on, looking for easier targets.
If you've been on the fence about whether or not your business could benefit from professional shredding services, we're here to help you decide. Here are three reasons why you should hire a shredding company to help you keep your sensitive information safe from data breaches and identity theft.
1. Professional Shredding Keeps Sensitive Data Safe
Without a plan for secure disposal of sensitive documents, papers and files can quickly pile up in any office environment, leaving confidential data up for grabs and keeping your business vulnerable to identity theft, data breaches, and corporate espionage. While in the past storing sensitive information on hard copies was the only option for record keeping, today offices are increasingly incorporating document digitization and digital storage methods. If your company is in the process of moving to digital storage, it's beneficial to utilize the resources available through a professional shredding company. This way, you can continue to have access to vital business records while also safeguarding your documents against malicious intent.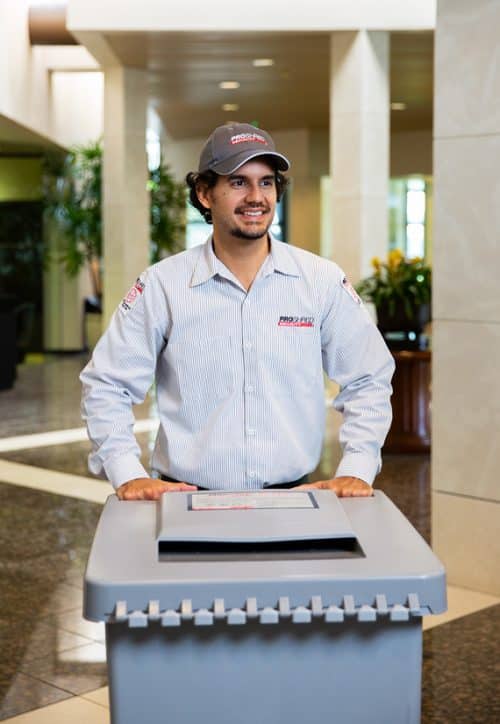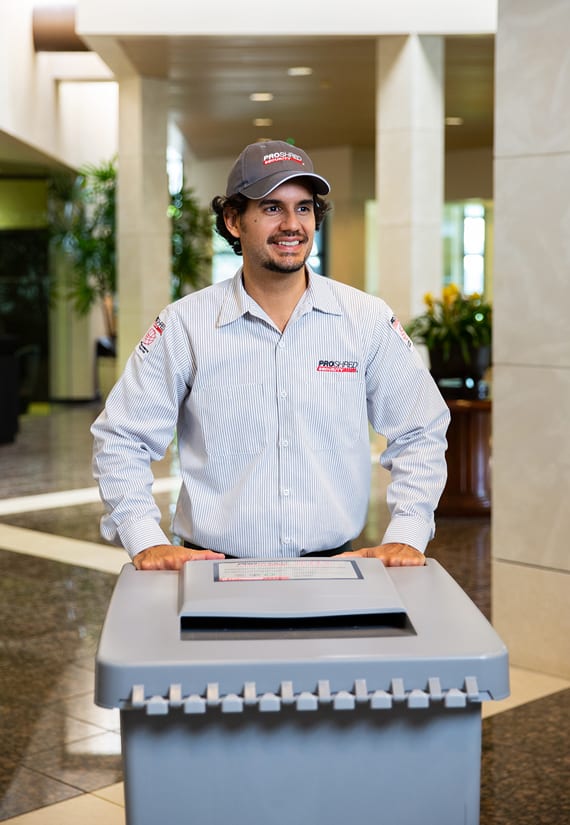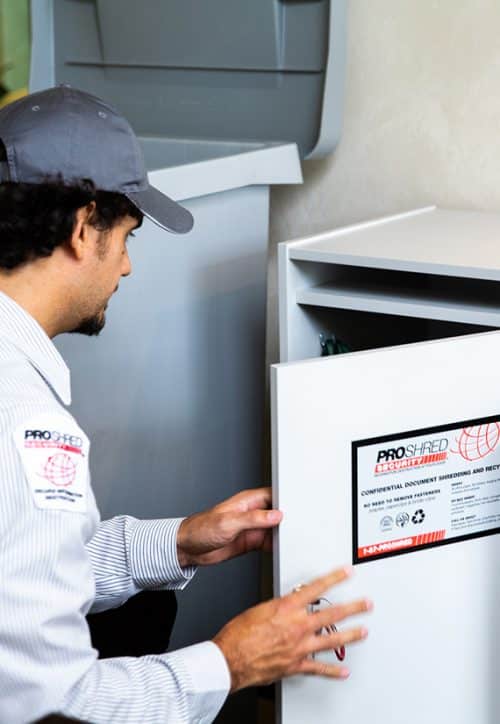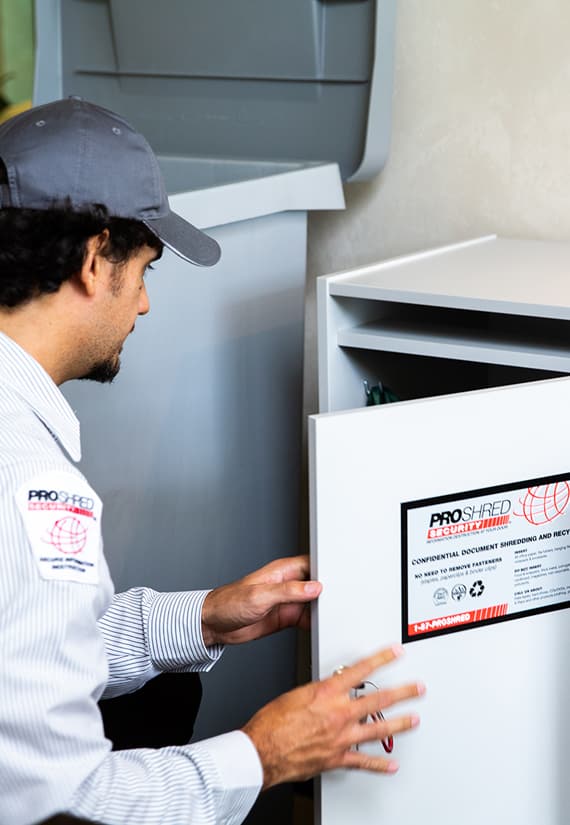 2. In-House Shredding is Inefficient and Ineffective
If you run a busy office, you might not have the time, resources, or the facilities to shred documents in-house. If you do have an office shredder, you are probably all too familiar with the struggle of using and maintaining that equipment. Office shredders are notoriously noisy, messy, and are unable to shred large volumes of paper at one time. If you're tired of sacrificing manpower to shred documents, you need a company that can help take this task off your hands.
One of the biggest benefits of working with a shredding company is the convenience and efficiency they can provide. Shredding companies can shred large amounts of documents in a short amount of time thanks to industrial shredding machines that can turn thousands of documents into irrecoverable particles in mere minutes. PROSHRED® Delaware offers affordable mobile shredding and drop-off services throughout the state. We start with a security assessment to determine what your security needs might be, and, depending on the size of your operation, we'll supply you with secure shredding bins that we will pick up on a daily, weekly, or monthly basis for secure shredding.
3. Shredding Services Ensure Compliance with State and Federal Laws
Not staying in compliance with privacy legislation can put businesses at risk of fines and penalties that can negatively affect an organization's operations and reputation. But with a professional shredding company, you don't have to worry about being found out of compliance. PROSHRED® Delaware is up to date on laws including FACTA, EEA, and HIPAA, which detail how organizations must destroy sensitive information to help protect customers, clients, or patients. We follow all necessary protocol to ensure that data is destroyed completely and cannot be reconstructed following a shred job. We also supply our customers with a Certificate of Destruction following every service, so they have a record of the shredding in case of future audits.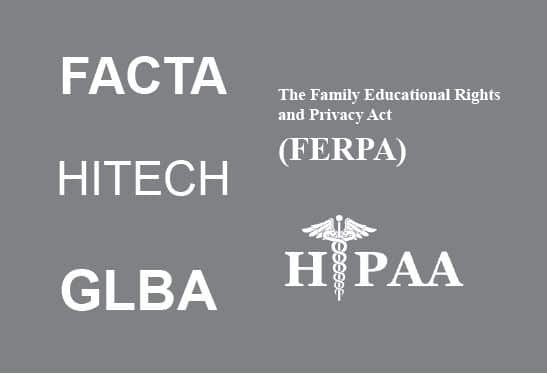 PROSHRED® Delaware Provides Certified Document Destruction
From helping protect your sensitive data to keeping you in compliance with the law, the benefits of professional document destruction can't be easily ignored. If you want to increase efficiency and information security in your workplace or streamline the transition from paper records to digital document storage, get started today with secure paper shredding services from PROSHRED® Delaware. We help businesses of all sizes and organizations in every industry protect their confidential information and maintain compliance with privacy laws. Give us a call now to schedule a shredding service: 302-433-6610