October 5, 2021
What is Purge Shredding, and Does Your Business Need It?
Do you have a bunch of old papers you need to get rid of, but don't want to throw in the trash? You may be familiar with office shredding machines, which are meant to help office employees destroy documents and files they no longer need in order to keep sensitive business or personal information confidential. You may also have experience with mobile shredding or scheduled shredding services, wherein a mobile shredding truck stops by your office location on a regular basis to pick up and shred sensitive documents. If you've never shredded before, or if you've been hoarding mountains of old paperwork, then chances are that you need a different shredding solution: purge shredding.
What is a one-time purge shredding service?
One time purge shredding is a special shredding process that destroys substantial amounts of paper all at once. This is different from a regularly scheduled shredding service, as the quantity of files that need to be destroyed are much greater than that of a weekly, or even monthly shred. However, a purge shredding service will operate in a similar way to a scheduled shredding service in terms of process.
For a purge shredding service, you simply need to call and make an appointment. From there, the certified shredding technicians at PROSHRED® Delaware will come to your location with a state-of-the-art mobile shred truck. We will collect all of your documents—no matter how many—and safely and efficiently shred them using industrial shredding equipment that is built into the truck.
The cost of your shred is based on the volume of documents you need to shred. We never charge extra or hidden fees, and you never have to worry about paying full price for a half-filled box.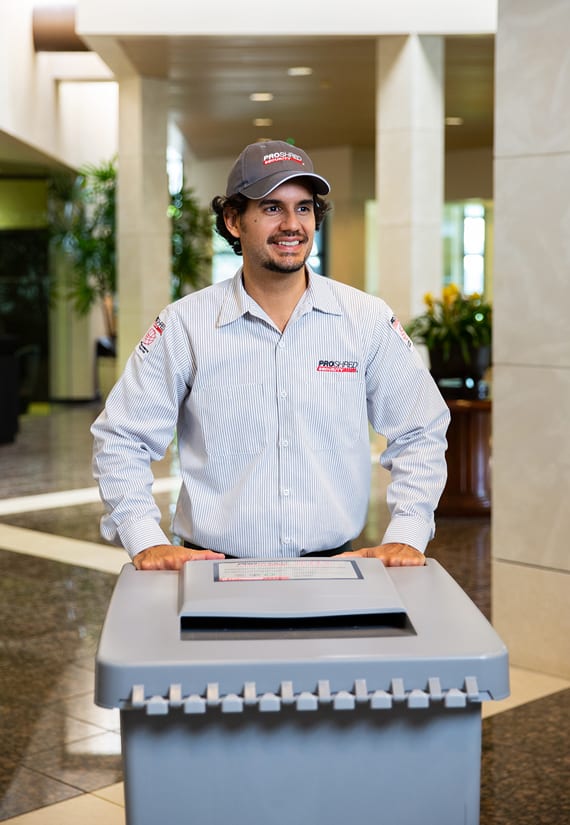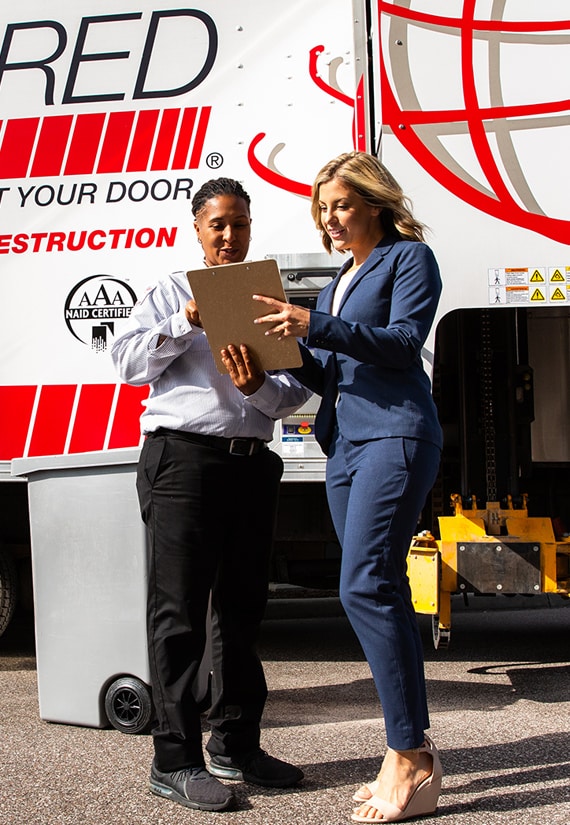 When should you use a purge shredding service?
If you have a storeroom dedicated to old files, or even an entire warehouse, this is a perfect opportunity to schedule a purge shredding service. Ask yourself, Do I really need all of this paperwork? If the answer is 'no,' then you should call PROSHRED® Delaware. Our team will help you clear out these spaces so that you can put them to better use. It doesn't serve you in any way to hold on to old documents that you'll never need to look at or reference back to. In fact, doing so can actually hurt you.
While you may not need these files, the fact is that much of this paperwork may contain sensitive information about your business. If this information were to fall into the wrong hands, you could be facing a data breach or identity theft that could have a long-term, negative impact on your company. The best way to get rid of a large amount of documents at once is to schedule a purge shredding service with a trusted brand like PROSHRED®.
What are the benefits of purge paper shredding
There are many reasons why you should sign on for a purge paper shredding service with PROSHRED® Delaware. Our secure practices ensure that your materials are highly monitored throughout the shredding process, and our technicians are trained to handle your items with care. The equipment in our shred trucks can destroy your documents in a way that makes them unrecoverable. Our team will transport the shredded paper to a secure recycling facility after the shred job is complete, so you get the added bonus of helping the environment when you sign on with PROSHRED® Delaware.
Get a One-Time Cleanout Service with PROSHRED® Delaware
PROSHRED® Delaware is here to help you free up space and protect your data. Our one-time cleanout service is just what you need to empty out the warehouse or storeroom that is currently overflowing with old files. Get a quote online to schedule your purge shredding service today.