September 22, 2020
Why is it paramount to dispose of hard drives properly?
You may think that deleting your files and emptying your recycle bin of online documents and computer programs is all that is needed to delete these files forever. Wiping and reformatting your computer effectively deletes sensitive data previously stored on your hard drive, right?
Unfortunately, the answer to these concerns is "No." So long as your hard drive is whole and intact, any information you've deleted or wiped can be recovered. A dumpster diver can come across a tossed computer and use the contents of the hard drive to potentially ruin someone's life.
Identity Theft and Data Breach
The information stored on your computer typically includes sensitive data like your name, your address, and even saved payment information. A hacker who gets their hands on these materials can use them to make fraud purchases that can cripple your bank account. This online criminal can even sell your information to spam establishments, who can use this data to target you for scams that are tailored to your weaknesses.
What's worse, an experienced hacker can use your personal information to steal your identity. The steps you have to take to recover a stolen identity often involve a lengthy and intricate process that is best left avoided.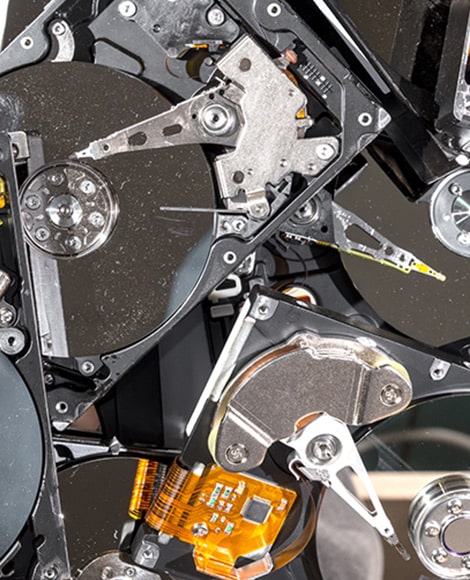 Remote Work and Company Data
With remote work on the rise, your personal information isn't the only thing you need to worry about when it comes to the vulnerable data stored on your hard drive. Employees who are working from home must be extra vigilant when handling data on company-appointed laptops or personal computers.
If you are practicing a remote work policy, you need to be aware that you are solely responsible for the data stored on your computer. It may be wise to use a laptop that is designated for work purposes only. Not only will your personal information stay separate from your company computer, but you will also be more aware of sensitive materials that are stored on the laptop that you use for remote work.
When it is time to replace your home office equipment and upgrade to a new laptop, you will want to make sure that your old computer is properly destroyed when it reaches the end of its electronic lifespan. Anyone outside of the company who gets their hands on your hard drive can easily carry out a data breach that can have lasting effects on the business. In the event of a company data breach or employee identity theft, who is going to be held accountable?
It's best to avoid these unfortunate situations altogether by properly disposing of company computers and laptops. There are a few ways to go about effectively destroying the information stored on your old hard drive.
On-Site Computer Hard Drive Destruction
Perhaps the best method to ensure that no information can be recovered from your laptop is with on-site computer hard drive destruction. This service can be carried out by a number of providers, but it's important to choose an on-site hard drive destruction company who has a team of certified employees who will handle your data with care. You don't want to entrust the destruction of your hard drive to just anyone. Signing on with a service that doesn't background check their employees can still put your information at risk. What's more, if you hire an amateur hard drive shredder who doesn't have the permits to destroy your materials on-site, you run the risk of your data getting stolen at a secondary location.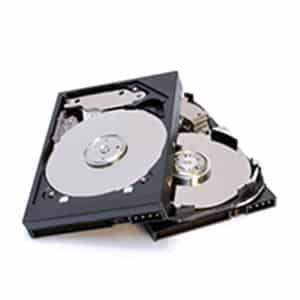 On-Site Hard Drive Shredding
If you are looking for an on-site hard drive destruction service you can count on, PROSHRED® Delaware has what you need. Our certified shredding professionals go through extensive background checks before joining our team. Because we have the necessary permits from the Delaware State, our hard drive shredding processes are performed right outside your door, and are carried out with state of the art equipment that ensures that whatever remains of your hard drive is unusable. We are here to help keep your personal and business information safe. Our secure hard drive shredding services can give you peace of mind.
Let PROSHRED® Help Keep Your Information Safe
When you need to dispose of hard drives properly, turn to PROSHRED® Delaware. We have industry-standard equipment suited for any shred job, no matter the size. We also provide a wide range of shredding services to help you stay organized and compliant with local business regulations.
Even if you are working from home, you are still expected to abide by state and federal laws regarding how you dispose of printed materials containing confidential company information. With our home office shredding services, you don't have to worry about your workday getting disrupted. PROSHRED® Delaware will come to your home with our mobile shred trucks and dispose of your materials right from your door. This secure process is a convenient way to stay organized and compliant.
Whether you need on-site computer hard drive destruction or on-site document shredding, choose PROSHRED® Delaware for secure shredding processes. Learn more about our custom shred plans today: 1-302-217-3956