Clifton shredding services
Clifton is a vibrant city located in Passaic County, New Jersey. With a diverse population, it is home to various businesses and industries. With so many businesses in the area, the need for shredding services is essential to protect sensitive information, destroying documents and other materials containing confidential information to prevent identity theft and other fraudulent activities. At PROSHRED® New Jersey, we offer a wide range of shredding services, from on-site shredding to drop-off shredding services. 
Clifton

secure shredding services
One of the main benefits of using PROSHRED® shredding services is that it can help protect your business from security breaches/identity theft. Identity theft is a serious problem, and it can have a significant impact on your business. Shredding important documents such as customer information, employee records, and financial statements can help prevent sensitive information from getting leaked and falling into the wrong hands. One of the many shredding services that we offer is; on-site shredding services, we destroy your documents and materials on your business premises in front of your eyes. This can be particularly useful for businesses that have a large volume of sensitive information that needs to be shredded on a regular basis.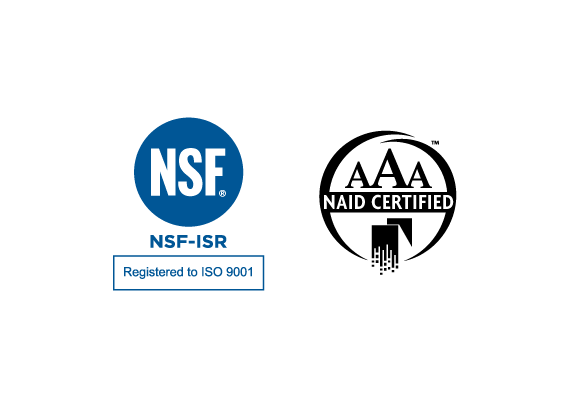 Clifton

Certified Shredding Company
PROSHRED® Northern New Jersey is the only ISO 9001 Certified by NSF-ISR and NAID AAA certified shredding company in Clifton. Our team is composed of extensively trained and security-bonded professionals, that are qualified to handle all your confidential materials such as documents, hard drives, and proprietary information with the utmost security. Our State-of-the-art shredding trucks come equipped with a live feed camera that allows you to witness the shredding process in its entirety, ensuring complete transparency along with a certificate of destruction. By entrusting us with your shredding needs, we can help ensure that your business complies with various State and Federal regulations and laws on privacy. These include HIPAA, FACTA, and GLBA, among others. Failure to comply with such regulations can lead to hefty fines and legal consequences, which is why we take our role in the shredding process very seriously. 
Northern New Jersey Shredding Services
On-Site Shredding in Northern New Jersey, NJ
Scheduled Shredding Service in Northern New Jersey, NJ
One-Time Shredding in Northern New Jersey, NJ
Drop-Off Shredding Locations in Northern New Jersey, NJ
Legislative Compliance
HIPAA Compliant
HITECH Compliant
GLBA Compliant
FACTA Compliant