Hoboken shredding services
Hoboken, New Jersey is a bustling city located just across the Hudson River from Manhattan. With a population of over 50,000 people, Hoboken is a popular residential area for young professionals and families. As with any city, protecting your personal and business information is crucial, and shredding is a key component of doing so. Shredding is the process of destroying sensitive documents to prevent them from being accessed by unauthorized individuals.
Hoboken

secure shredding services
Using PROSHRED®  shredding services can provide significant benefits for your business, one of which is protecting it from security breaches and identity theft. Identity theft is a severe issue that can have a substantial impact on your business. By shredding critical documents such as financial statements, employee records, and customer information, you can prevent sensitive information from being leaked and ending up in the wrong hands. We offer various shredding services, including on-site shredding, where we destroy your materials and documents on your business premises right in front of you. This service is especially useful for companies that have a high volume of sensitive information that requires regular shredding.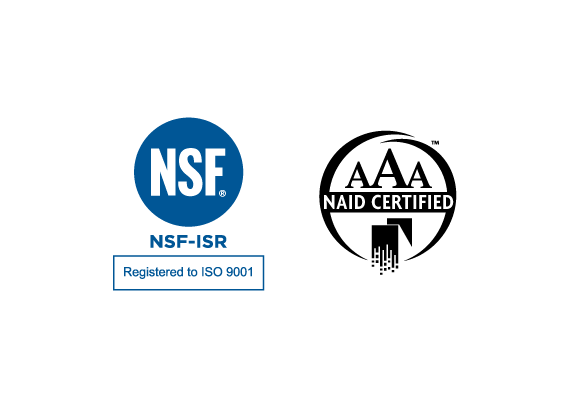 Hoboken

Certified Shredding Company
It's important to work with a reputable shredding company that understands and complies with privacy regulations and guidelines and is certified to ensure that your documents are being handled and destroyed in a secure and confidential manner. At PROSHRED®  New Jersey, we provide a secure and confidential document handling and destruction service, guaranteeing the safety of your documents. Our company is double certified with ISO 9001 Certified by NSF-ISR and NAID AAA, and all our security bonded trained staff handle your personal and sensitive information with the highest level of security. Our shredding trucks are state-of-the-art and come equipped with live feed cameras, enabling you to observe the shredding process in its entirety and ensuring complete transparency. Additionally, we provide a certificate of destruction for your peace of mind. 
Northern New Jersey Shredding Services
On-Site Shredding in Northern New Jersey, NJ
Scheduled Shredding Service in Northern New Jersey, NJ
One-Time Shredding in Northern New Jersey, NJ
Drop-Off Shredding Locations in Northern New Jersey, NJ
Legislative Compliance
HIPAA Compliant
HITECH Compliant
GLBA Compliant
FACTA Compliant