Jersey City shredding services
Jersey City is a bustling and vibrant city with a diverse population, thriving businesses, and a bustling economy. As such, there is an ongoing need for secure document shredding services to protect the sensitive information of individuals and organizations. To meet the shredding needs of Jersey City, PROSHRED® New Jersey provides a range of services that cater to both individuals and businesses. From on-site shredding to off-site shredding, we offer flexible and customized solutions to meet the unique needs of our clients. Whether you're an individual or a business in Jersey City, PROSHRED® New Jersey is your trusted partner for all your shredding needs. Contact us today to learn more about how we can help you protect your sensitive information.
Jersey City

secure shredding services
Although many people assume that identity theft occurs primarily through digital means, in reality, more than half of identity theft cases in the United States occur through non-digital methods. Simply disposing of documents like utility bills, bank statements, junk mail, and receipts by throwing them away or recycling them is not sufficient because these documents contain a significant amount of personal information that could be used against you. Over time, we also accumulate a range of confidential personal and work-related documents. With the increasing trend of working from home, it's important to meet compliance regulations and prevent security breaches. Protecting personal and confidential information, such as bank and credit card statements, is crucial in preventing identity theft.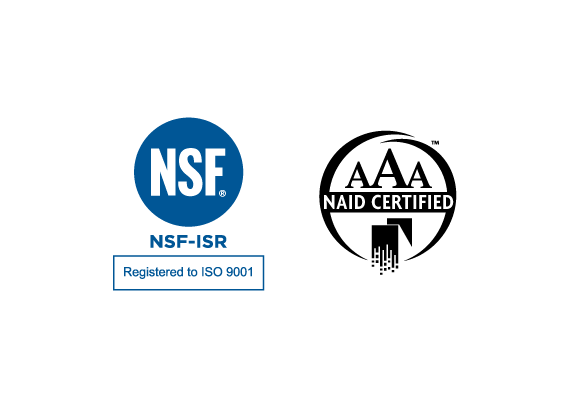 Jersey City

Certified Shredding Company
At PROSHRED®, we take great pride in being a shredding company that holds double certifications in ISO 9001 Certified by NSF-ISR and NAID AAA. Our team of security-bonded trained professionals follows strict protocols to ensure the secure handling and destruction of sensitive information. We use state-of-the-art equipment and follow industry best practices to provide our clients with peace of mind, along with a certificate of destruction. By entrusting us with your shredding needs, we can help ensure that your business complies with various State and Federal privacy regulations and laws, including HIPAA, FACTA, and GLBA, among others. Our aim is to provide you with peace of mind by ensuring that all your confidential information is handled and destroyed in a secure and confidential manner.
Northern New Jersey Shredding Services
On-Site Shredding in Northern New Jersey, NJ
Scheduled Shredding Service in Northern New Jersey, NJ
One-Time Shredding in Northern New Jersey, NJ
Drop-Off Shredding Locations in Northern New Jersey, NJ
Legislative Compliance
HIPAA Compliant
HITECH Compliant
GLBA Compliant
FACTA Compliant