Wayne shredding services
PROSHRED® Wayne is dedicated to protecting businesses in our community from identity theft, privacy breaches, and corporate espionage. Our certifications and expertise ensure that your business complies with local, state, and federal regulations for secure document shredding. As a responsible and environmentally conscious company, we also prioritize minimizing our impact on the environment by recycling all shredded materials into new paper products.
Wayne secure shredding services
We offer a range of shredding services, including on-site and off-site shredding, that can be customized to meet the unique needs of your business. Our commitment to security and the environment makes us the ideal choice for businesses looking for a reliable and responsible shredding company. Choose PROSHRED®  Wayne for the protection and peace of mind your business deserves, you can trust that your confidential documents are secure. Our team of experts uses the latest techniques and technologies to ensure that all documents are shredded securely and with the utmost confidentiality. We understand the severe consequences that a data breach can have on any business, and we take our role in the shredding process very seriously.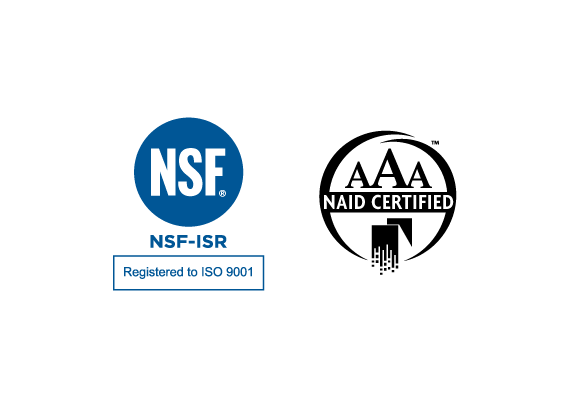 Wayne

Certified Shredding Company
At PROSHRED®, we are proud to be the sole shredding company in Wayne to hold both ISO 9001 Certified by NSF-ISR and NAID AAA certifications. Our commitment to maintaining the highest industry standards is reflected in the rigorous precautions we take to ensure the security of our on-site shredding trucks. Our Customer Service Professionals, or drivers, are thoroughly vetted through background checks and bonds to provide you with peace of mind that your confidential documents will be securely shredded on your premises. As a trusted provider of document destruction services, we are dedicated to safeguarding the privacy of our clients. Our team of experts uses the latest technologies and techniques to ensure that all documents are shredded in a manner that is both secure and environmentally responsible. At PROSHRED®, we take pride in our role as a partner in the community of Wayne, and we look forward to continuing to provide exceptional document destruction services for years to come. 
Northern New Jersey Shredding Services
On-Site Shredding in Northern New Jersey, NJ
Scheduled Shredding Service in Northern New Jersey, NJ
One-Time Shredding in Northern New Jersey, NJ
Drop-Off Shredding Locations in Northern New Jersey, NJ
Legislative Compliance
HIPAA Compliant
HITECH Compliant
GLBA Compliant
FACTA Compliant