New York Drop-Off Shredding
PROSHRED® New York residential shredding services provides the same secure document destruction services to our residential clients that many businesses and government organizations receive. Our residential clients can participate in our Drop-Off Shredding Service and have all of their confidential files and documents destroyed by just bringing them to one of our facilities for shredding!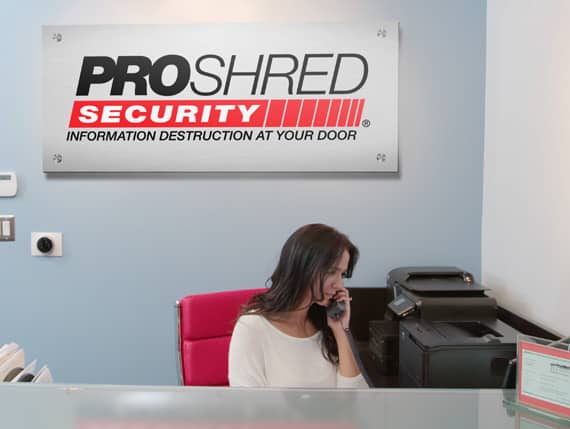 Drop-Off Hours: Monday - Friday 8:30 am - 4:00 pm
Drop-Off only at this location: 5 West Main Street #104, Elmsford, NY 10523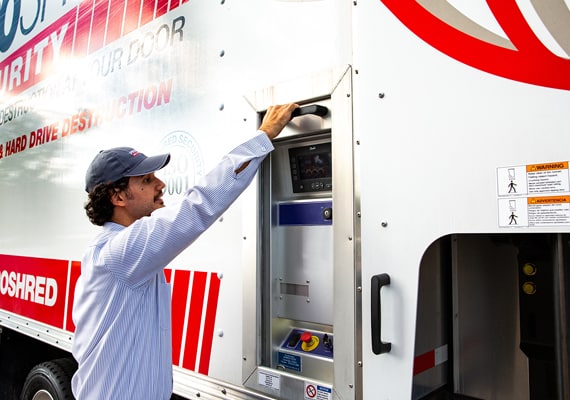 Shred Your Documents Like Businesses Do
PROSHRED® New York is primarily an on-site shredding company with most of our document destruction performed on-site at your business location in one of our mobile shredding trucks. These trucks contain security cameras that enable our clients to watch their documents being destroyed at their location. PROSHRED® does have a minimum amount of documents required for this on-site mobile service, but we can come to a residential location if it has a large quantity of documents to be destroyed. If you need a smaller amount of paper shredding, our more cost-efficient residential paper shredding service is to visit one of our facilities for our drop-off shredding service.
What Type Of Documents Should You Shred?
PROSHRED® New York Drop Off Shredding Services meets the specific needs of our home-businesses and residential clients in your area. Some documents that may be confidential, and would require shredding, includes:
Bank Account Statements
Signatures
Pay-stubs
Correspondence
Cancelled Checks
Tax Records
Job Applications
Financial Reports
Contracts
Profit/Loss Statements
Medical Records
Invoices and Receipts
Brokerage Reports
Social Security Numbers
Photographs
Credit Card Statements
Confidential Letters
Telephone Numbers
Legal Documents
Insurance Policies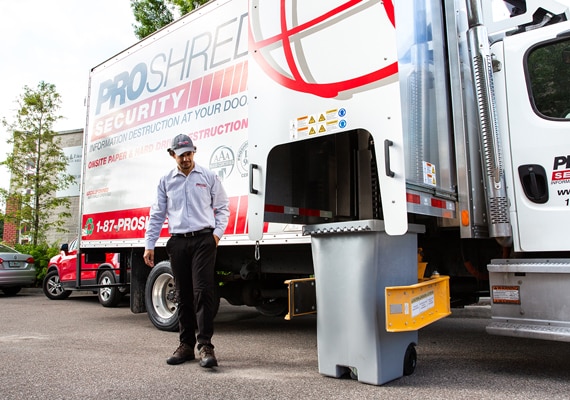 PROSHRED® New York provides secure containers to hold your confidential papers before they are destroyed. These containers are essential for a personal or home-office shredding plan. These containers are clearly labeled and also display very useful information about the shredding programs available. Pick up your containers today at our New York PROSHRED® office and begin maintaining a secure paper shredding system.
Call your local PROSHRED® today to set up your drop-off appointment 1-914-275-0404 and let PROSHRED® New York take care of your document destruction needs.
Drop-off shredding is a convenient way for our residential customers to dispose of small amounts of paper. Simply bring them to one of our facilities for shredding, whenever it's convenient for you.
Items like credit cards, billing statements, and utility bills need to be shredded. The same goes for anything with your personal information on it as identity theft is a growing problem.