New York Residential Shredding
PROSHRED® understands the need for New York residents to protect their identity when discarding confidential papers from their homes.  We offer Residential shredding services through our on-site mobile destruction trucks and our drop-off locations.  PROSHRED® New York offers Residential Information Security Containers for all of your unwanted confidential documents.  These RISC's provide a hassle-free and safe way to deposit unwanted or outdated papers that contain private information.  These convenient boxes are available at any of our PROSHRED® offices.
Our on-site mobile shredding service is for larger home shredding jobs, such as cleaning out a basement or storage unit of larger quantities of documents and files, there is a minimum charge for this service so we recommend that customers have large amounts of documents for this service to be cost beneficial.  For smaller amounts of files and documents, our drop-off service or community shredding events are the perfect solutions.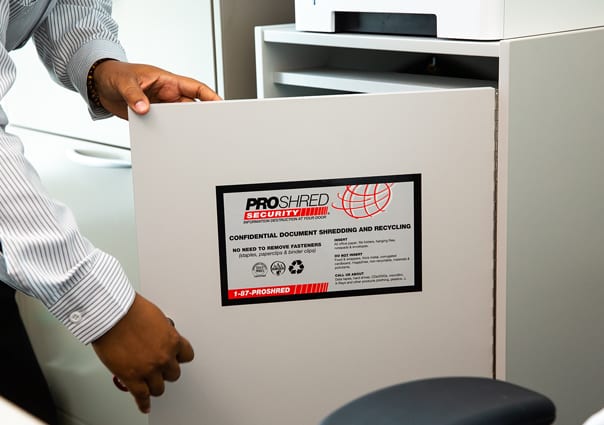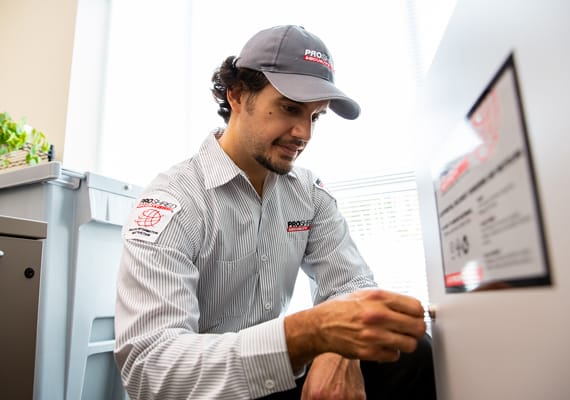 PROSHRED® New York does offer regularly scheduled mobile shredding services and residential shredding services for residents and home office employees.  Our high-tech Mobile shredding Trucks come to your location to shred all of your unwanted documents on-site on a schedule that works best for you and your shredding needs. We also use our mobile shredding units at our many community shredding events, which raise money for local charities in your community. For smaller amounts of document shredding, this is a great way to securely destroy your documents while helping your local charities.
Multiple Shredding Options
After you have collected your unwanted sensitive documents in RISC or file boxes, PROSHRED® New York provides many options for having your residential documents shred securely. First of all, customers can have their documents destroyed on-site at their location in New York, or they can use our office drop-off option. Alternatively, they can come to one of our regular, community shredding events in New York.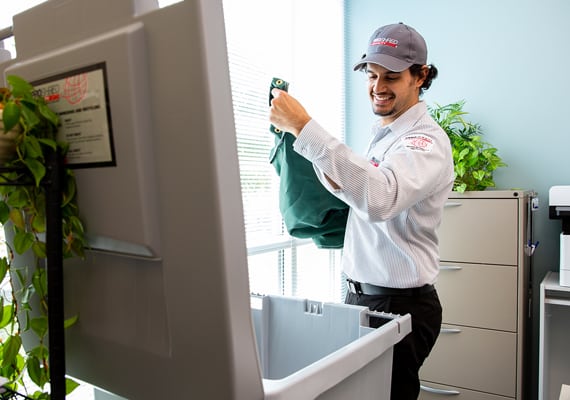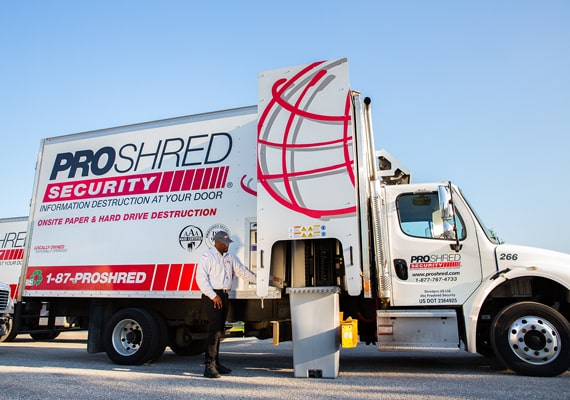 Residential Shredding Option
While our on-site New York residential shredding services option is offered for any size job, a minimum charge per visit will apply. We highly suggest that our clients have enough documents to make each shred as cost-effective as possible. New York customers can also drop off their sensitive documents at a local PROSHRED® office, where they will be collected, shred and recycled.
Furthermore, our local PROSHRED® offices hold scheduled shredding events, providing secure destruction of sensitive documents. If you are looking for a shredding service near you then you should check out one of our local shred events. These events allow customers to easily deliver their documents and use one of our state-of-the-art, on-site shredding trucks. Also, PROSHRED® supports local community groups by donating net proceeds collected from these shredding events. Above all, this great solution offers consumers a secure, environmentally friendly, and community-minded system for getting rid of sensitive items.
Once we completely destroy your documents, our professional shredding experts will issue you a Certificate of Destruction for your records. One can also view the entire shredding process in person when using our shredding service.
Yes! Our state of the art mobile shredding trucks will come to your home and shred your documents at your location.