Scheduled Document Shredding Services
With scheduled shredding services from PROSHRED® New York, your document destruction needs are taken care of on an ongoing basis. We work with you to create a custom shredding plan based on the amount of documents you need us to pick up and recycle. From paper to hard drives, we destroy all types of materials using mobile shredding trucks that arrive at your location for the ultimate security and convenience. And unlike some New York shredding companies, we'll never lock you into a long-term contract you don't want. With us, your scheduled shredding services always fit your needs.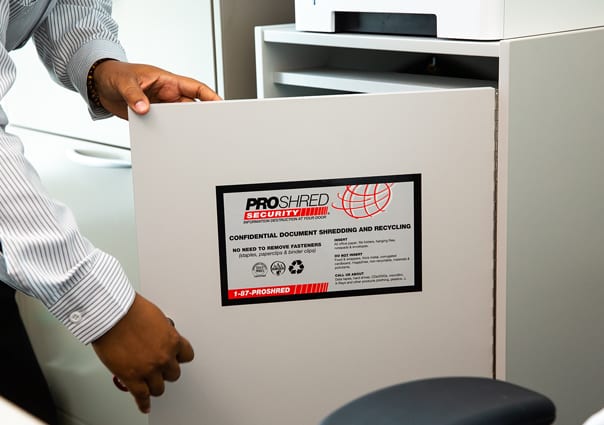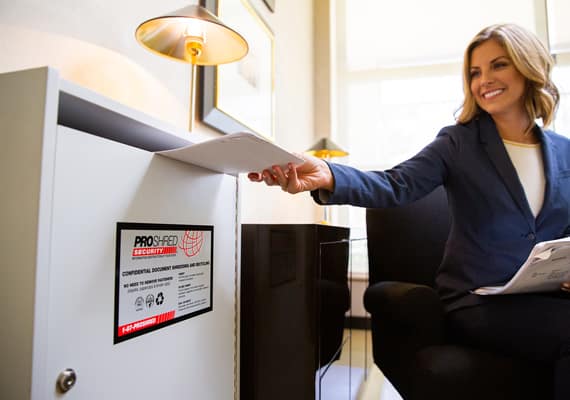 How Scheduled Shredding Works
Before we shred anything, we audit your documents to identify which documents need to be destroyed to protect your business's information. The goal of ongoing document shredding isn't just to eliminate and recycle waste but also to protect your corporate data from falling into the wrong hands. A few business papers thrown in the trash may seem harmless, but all it takes is one cunning thief to turn trash into identity theft or a security breach. Our secure shredding bins, regularly scheduled pick-ups, and on-site document destruction help protect you from blind spots, so you can focus on running your business.
Personalized Document Destruction Plans
Every business has unique needs for document destruction. That's why PROSHRED® New York develops a custom plan based on your shredding needs. We tailor your pick-ups to your schedule and the amount of materials you need to have shredded. We also account for the types of documents you need destroyed, such as papers, booklets, or hard drives, when placing shredding bins around your business. We offer several sizes of shredding containers (from 36" consoles to 96-gallon bins), so your employees can have easy access to them without dramatically altering the look of your office. And once we have a daily, weekly, or monthly shredding schedule in place, our staff and software systems ensure you receive timely, consistent, and non-disruptive recurring document destruction service year round.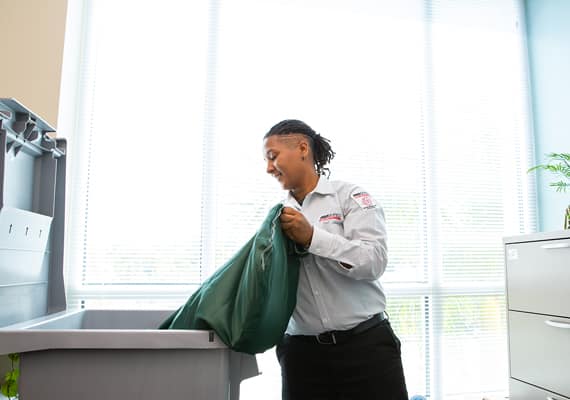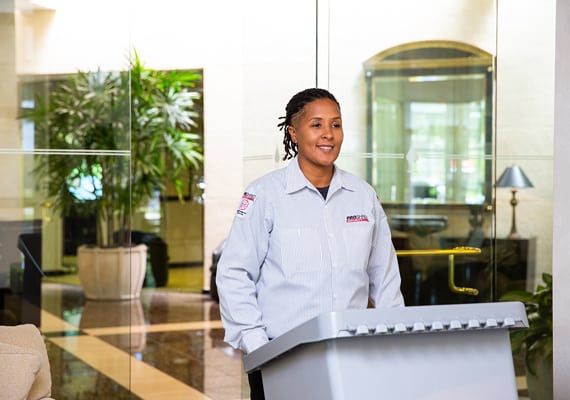 Locally Managed and Compliant
With PROSHRED® New York, you get the best of both worlds: the customer service of a locally managed shredding company with the resources of a nationally operated brand. As a company, we take an extra step to ensure PROSHRED® is compliant with ISO 9001 Certified by NSF-ISR and NAID AAA standards. Meanwhile, we deliver a personalized level of document destruction services that you'd only expect from a top-rated New York-based shredding company.
That all depends on your needs. Both can be beneficial in different situations. If you have a lot of paper stored up that you have been meaning to destroy the right way, then a one-time purge is the right choice. If you generate a lot of paper waste on a regular basis you should consider scheduled shredding.
Yes, we recommend purge shredding for outdated files you no longer need. Don't let sensitive information end up in the wrong hands.