Product Destruction Services
PROSHRED® New York is a leader in product destruction. We provide our clients with a comprehensive solution to their product destruction needs. Our services are designed to protect your brand, ensure compliance with regulations, and prevent customer data breaches. We offer on-site and off-site product shredding services that are tailored to meet your specific needs. We also provide destruction of electronic products and devices, as well as hard drives and other data storage devices.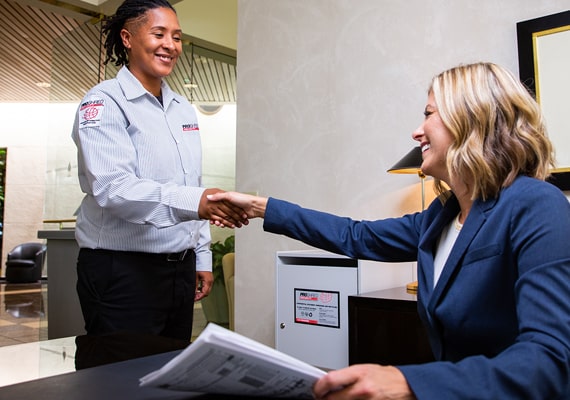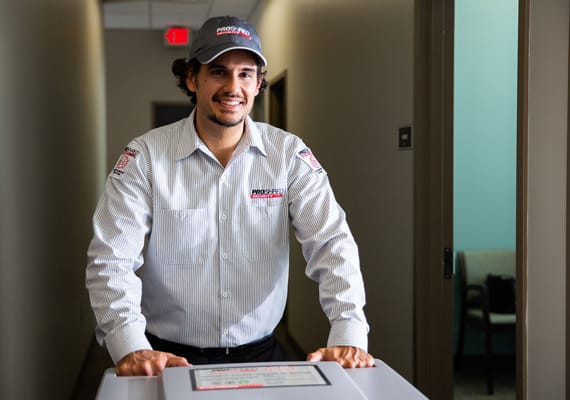 What Can Be Destroyed?
PROSHRED® New York can destroy a wide variety of products, including: 
Consumer products

 

Electronic devices and components

 

Hard drives and other data storage devices

 

Packaging materials

 

Uniforms
How Does it Work?
Our product destruction process is simple and efficient. We begin by conducting a thorough assessment of your needs. We then develop a customized destruction plan that takes into account the type of product, quantity, and frequency of destruction. 
Once the plan is in place, our team of certified professionals will come to your facility and destroy your products using our state-of-the-art shredding equipment.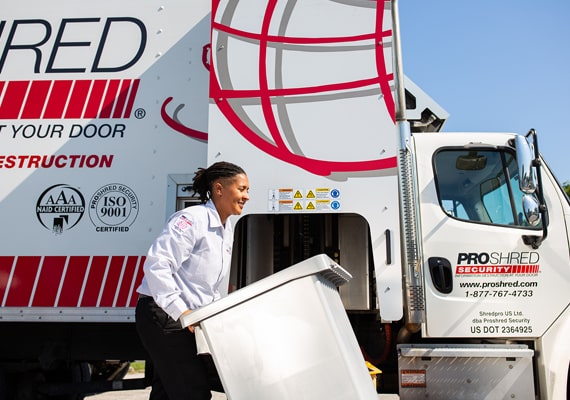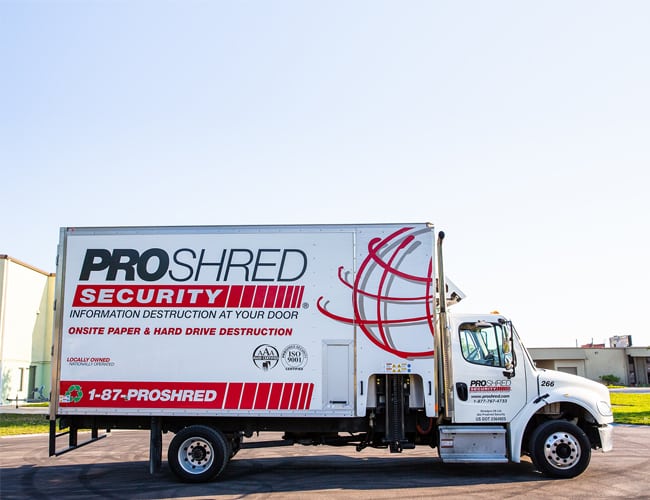 The Risk Of Not Properly Disposing Of Your Apparel Or Uniforms
You should always dispose of your company's outdated or out-of-date clothing and gear. If not, you could jeopardize your organization or brand by failing to dispose of old clothes for a variety of reasons, such as: 
Used doctors' and nurses' scrubs may contain biohazards, which could spread illnesses.

 

If you have rebranded, outdated clothing articles can tarnish your expensive marketing strategies.

 

Old uniforms could present a security risk, allowing an opportunity for criminals to assume the identity of an employee of your business.

 
You've worked hard to establish your business and develop your brand. With our product disposal services, you can properly get rid of items that might harm your reputation. 
Why Choose

PRO

SHRED®

For Product Destruction Services?
PROSHRED® New York is a trusted leader in product destruction. We are certified and insured, and our team of professionals is highly trained and experienced. We offer flexible scheduling and competitive pricing. In addition, we are committed to protecting the environment.  We recycle all shredded material in an environmentally conscious way.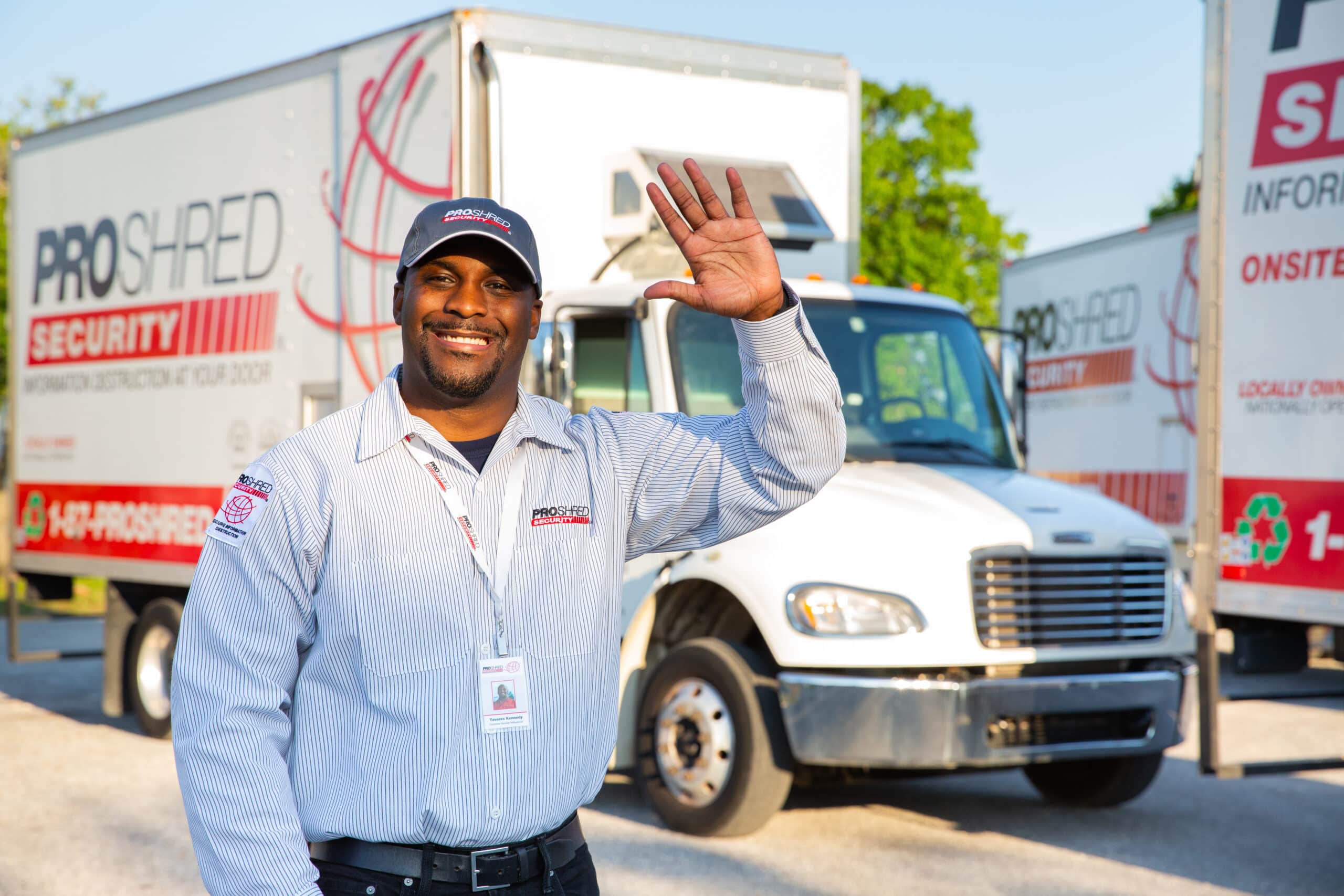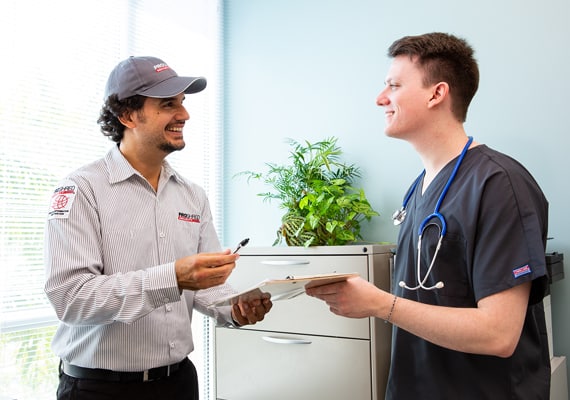 Certificate of Destruction
Every time we complete a shredding job for our client, PROSHRED® is dedicated to keeping their security intact, no matter the material. A Certificate of Destruction will be provided to our clients as proof that all materials have been disposed of safely and securely. This document outlines the type of service, date and time of service, as well as the quantity of product destroyed. When scheduling product destruction services with PROSHRED® you get peace of mind. 
Schedule Your Product Destruction Service
PROSHRED® New York has a team of professionals who are available for product destruction services based on your schedule. Contact us today for a quote!