New Rochelle Shredding
New Rochelle is full of life and fun. Once upon a time, it served as the home of classic cartoon characters like Mighty Mouse. The town is an artist's dream, having been the inspiration for tons of songs, movies, books and even TV shows throughout its history. It is even mentioned in the musical Guys and Dolls. It's also a place where PROSHRED® delivers top-of-the-line New Rochelle paper shredding and document destruction services.
Certified New Rochelle Document Destruction
PROSHRED® has been in operation for over 30 years, providing legislative compliance, protecting security and privacy, and being dedicated to secure, cost-effective, and convenient destruction of confidential materials and documents and to information disposal. With such a long legacy, we have more experience than most other companies out there and continue to be seen as a pioneer and leader in our industry.
We were the first company to become ISO 9001 Certified by NSF-ISR, a process that is rigorous and strict. We are also the only company out there to hold both this certification and NAID AAA Certification.
New York Area Mission and Focus
PROSHRED® New York has a single core mission and focus: to defend you against concerns over identity theft, privacy issues and corporate espionage. With our certifications and legacy, we are the ideal company to protect your New Rochelle business while keeping you completely in compliance with all federal, local and state regulations. In addition, we help you to protect the environment by making sure that all of the remains of your destroyed documents are recycled into new paper products.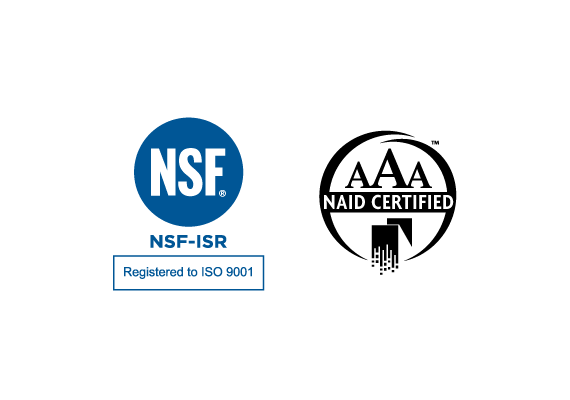 From New York to National
PROSHRED® New York is more than just a consulting firm. We create effective and customized programs of document destruction tailored to your specific needs. We are a locally owned business that functions as part of a national network. We are strictly focused on customer service and community dedication. Whether you just need a one-time service to destroy a box of forms or a room full of files, or if you desire a regular, weekly or monthly ongoing service, we are here to help.
With PROSHRED® New York, you can be confident and have peace of mind knowing that your New Rochelle clients are completely secure and protected from thieves and unauthorized access. If you would like more information, take some time to read about what we do, and get in touch with us at 914-275-0404 today.
New Rochelle Shredding Services
On-Site Shredding
Scheduled Shredding Service
One-Time Shredding
Drop-Off Shredding Location
Legislative Compliance
HIPAA Compliant
HITECH Compliant
GLBA Compliant
FACTA Compliant