September 14, 2022
Buying a Car? Here's How to Make Sure Your Data Stays Safe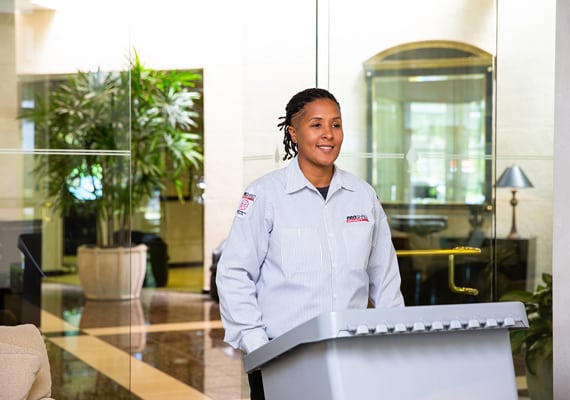 In recent years, online databases containing information on tens of millions of vehicles in the United States have been uncovered. These massive databases are being used by criminals to clone vehicle identification numbers (VINs) and information about the vehicles' owners to make stolen cars appear legal. But how is this data being accessed in the first place? The answer may lie in the dealerships themselves.
One online report suggested that it may be easier to steal data from hundreds of car dealerships than it is to access data from a single corporation. This is due largely to the fact that dealerships may have minimal security and fewer resources to track down the source of the breach and take legal action.
So what can be done to prevent breaches in the first place? Whether you're a dealership owner or someone looking to purchase a car from a dealership, the data security experts at PROSHRED® San Diego have put together a list of best practices that you should look out for.
Data Security Methods in Dealerships
Car dealerships collect a lot of personal information such as credit reports, social security numbers, bank account numbers, and information about financing. This data makes dealerships a treasure trove for identity thieves. Below are some effective ways to ensure that confidential information never falls into the wrong hands.
IT Data Security
It should come as no surprise that the majority of data breaches happen through phishing and other web-based cyber-attacks. The best defense against these types of breaches includes anti-virus software, firewalls, spam filters, and data encryption tools as well as making sure that all software is up to date.
Physical Safeguards
One of the best ways to prevent physical paperwork from being accessed by unauthorized individuals is to implement a clean desk policy. This can keep the workplace decluttered and better protect private information. Additionally, access to areas and devices where confidential data is kept should be strictly controlled.
Employee Knowledge
Many businesses find themselves a victim of a hack due to employee error. This is because employees are not always properly trained on data security methods and why they are so important. All companies should have a written data protection policy supported by ongoing staff training and dealerships are no exception. Additionally, posted data security reminders throughout the workplace have proven to be beneficial in most settings.
Data Retention Policy
In addition to ensuring that confidential information is kept somewhere safe and secure, dealerships should also limit how much data they collect, how they use it, and how long it is kept. This is where a data retention policy comes in. A retention policy outlines what data is necessary to do business, how long that data is kept, and how all data should be disposed of to comply with state and federal regulations.
How Third-Party Regulations Play a Part
Third-parties such as insurance companies, consumer reporting companies, financial organizations, and vehicle manufacturers must be given information about the customer and the car upon purchase. These organizations are often bound by their own industry rules and regulations regarding protecting consumer information. However, it can be in the best interest of car dealerships to require third-parties to confirm their security standards.
There are also many different local, state, and federal laws in place regarding personally identifiable information. The dealership and those they must work with should have a regulatory compliance checklist in place to ensure that they are following the guidelines laid out by law. Compliance often requires companies to securely shred their paper files and hard drives once they are no longer needed, a task best performed by a mobile document shredding company.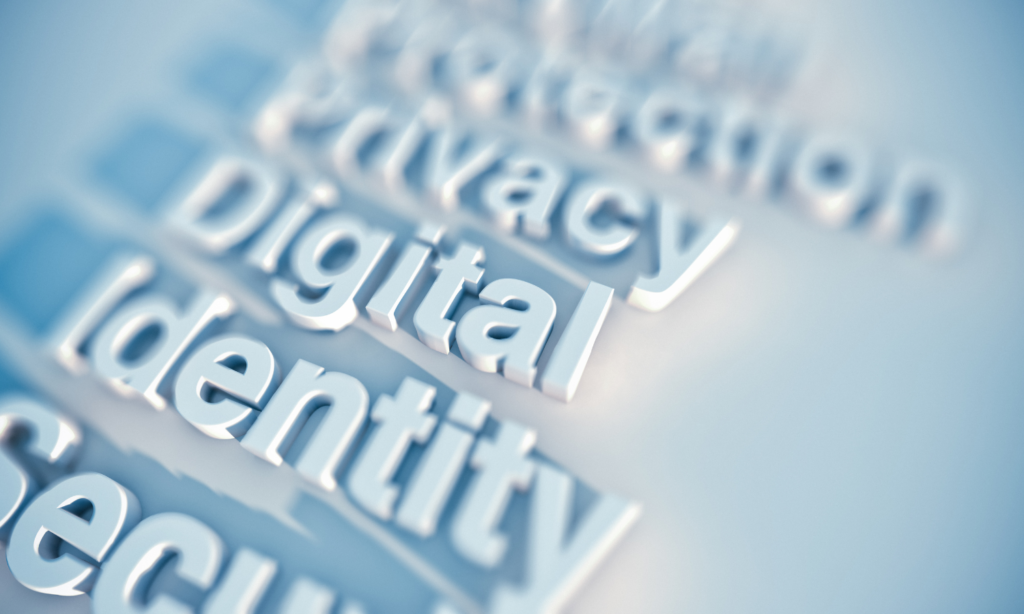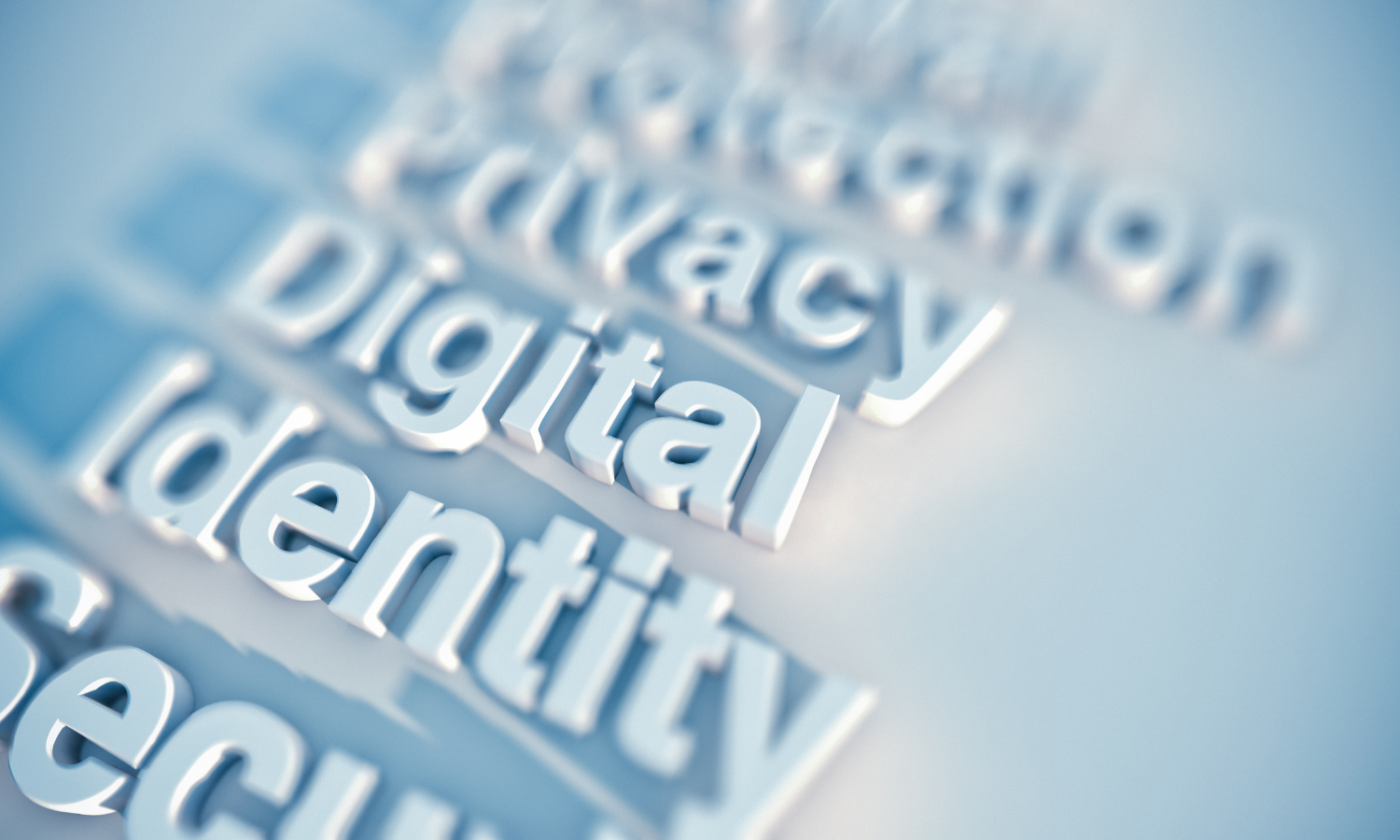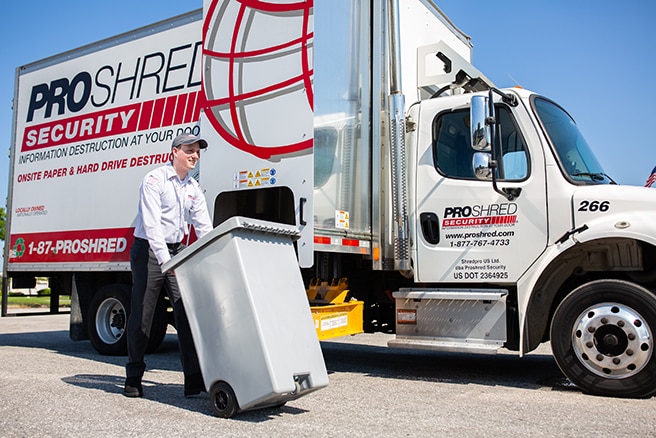 Protect Yourself with Regular Shredding From PROSHRED®
Whether you're a consumer shopping for a new car or the owner of a dealership, PROSHRED® San Diego can make data security a breeze. Our team of state-of-the-art shredding trucks and security professionals will come directly to your location and shred all unwanted or unneeded documents, hard drives, and products. From regularly scheduled on-site destruction to drop-off paper shredding, PROSHRED® has you covered. For more information on the shredding services, we offer or to get a free quote, contact us today!