San Ysidro Top-Rated Paper Shredding Company
San Ysidro Document Shredding
Proper document destruction is essential for business security.  PROSHRED® San Diego is San Ysidro's top paper shredding company, providing professional shredding solutions designed to fit the unique needs of your business. Whether you need regularly scheduled shredding, one-time cleanout, or drop-off service,  PROSHRED® San Diego has experienced technicians and California's only NAID AAA and ISO 9001 certified secure shredding process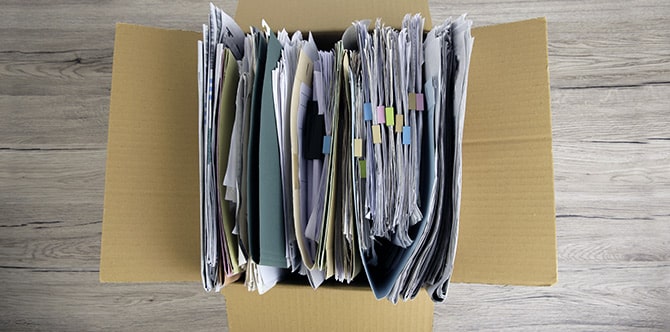 San Ysidro Shredding Services
In today's age of information security, it's more important than ever to safeguard your organization's reputation, and your customers' information, by permanently destroying sensitive or confidential paper documents. Using a certified shredding company allows the shredding process to be convenient, efficient, and compliant with all local and federal regulations. For San Ysidro businesses dealing with frequent document overflow, as well as companies with occasional paper shredding needs, PROSHRED® San Diego's shredding service is the best way to handle your document disposal needs.
Certified Document Shredding
PROSHRED® San Diego offers San Ysidro certified shredding service! We'll document every step of the process and provide a certificate of destruction when the job is done. You'll be issued a formal document with detailed information about the destruction of your papers or hard drives to guarantee the process complied with all relevant security laws. These certificates help protect your company in case of legal action or an audit by proving that you took all appropriate steps to remain compliant with information security laws.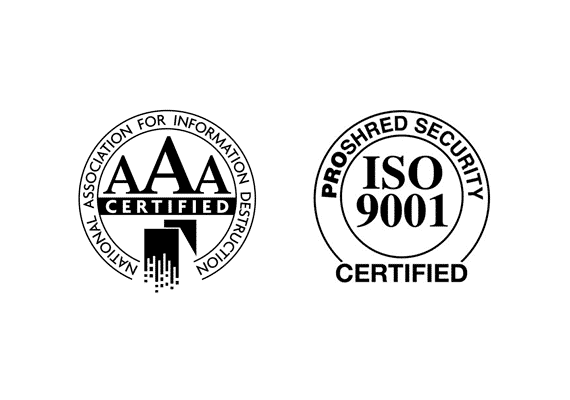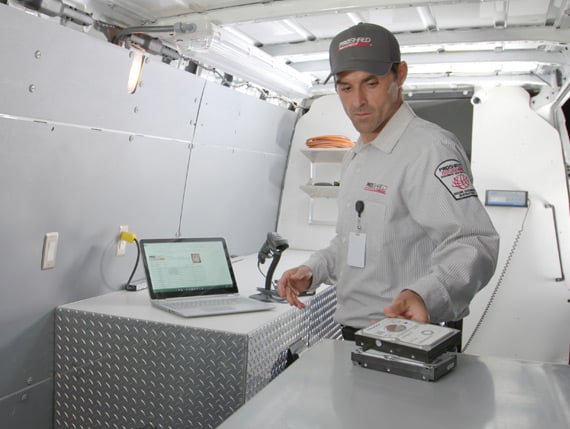 San Ysidro Hard Drive Destruction
Have you gone digital? Because files stored on a computer are not permanently deleted until the hard drive is destroyed, the only way to ensure your digital information is permanently inaccessible is through hard drive destruction. PROSHRED® San Diego provides friendly, fast, and efficient hard drive shredding service available on-site at your location! Plus, all electrical components will be recycled after they are destroyed, keeping dangerous electronic waste out of our local landfills!
Schedule a Shredding Service Today!
With PROSHRED® San Diego, you can be absolutely certain that your information is secure and protected. Call today for a quick quote, or to schedule secure document shredding for your home or business! 1-858-215-6517
Legislative Compliance
HIPAA Compliant
HITECH Compliant
GLBA Compliant
FACTA Compliant