November 1, 2023
Understanding the Risks of Improper Product Disposal: Why Destruction Matters
Businesses deal with a wide range of sensitive products daily including branded apparel, old sales brochures, price books, X-rays, expired credit cards, driver's licenses, prescription pill bottles, uniforms, badges, and identity cards. Improperly disposing of these items can lead to severe consequences including data breaches, intellectual property theft, regulatory non-compliance, and reputation damage. This makes proper product destruction and uniform shredding essential parts of risk management. PROSHRED® San Diego is a leading shredding company offering product destruction services to businesses and individuals in the San Diego area.
Businesses that Need Proper Product Disposal
Law Firms: Firms need to discard numerous sensitive documents such as client information, legal strategies, and case reports. Professional shredding services ensure these documents are safely disposed of, maintaining client confidentiality and trust.
Healthcare Institutions: These organizations handle sensitive patient information, including X-rays, that needs to be securely discarded to comply with HIPAA regulations. Professional shredding services aid in this process and maintain patient privacy and prevent improper uniform use.
Financial Institutions: Banks, investment firms, and insurance companies handle confidential financial information daily. Disposing of this information securely is vital to protect customers from identity theft, thus professional shredding services are invaluable.
Educational Institutions: Schools and universities record personal data about students and staff, research materials, school uniforms, staff credentials, and academic records that require secure disposal to maintain privacy and the safety of students.
Government Bodies: They deal with sensitive information related to national security, public policies, and citizen data. The secure disposal of these documents and security credentials is crucial to prevent any potential breaches or leaks.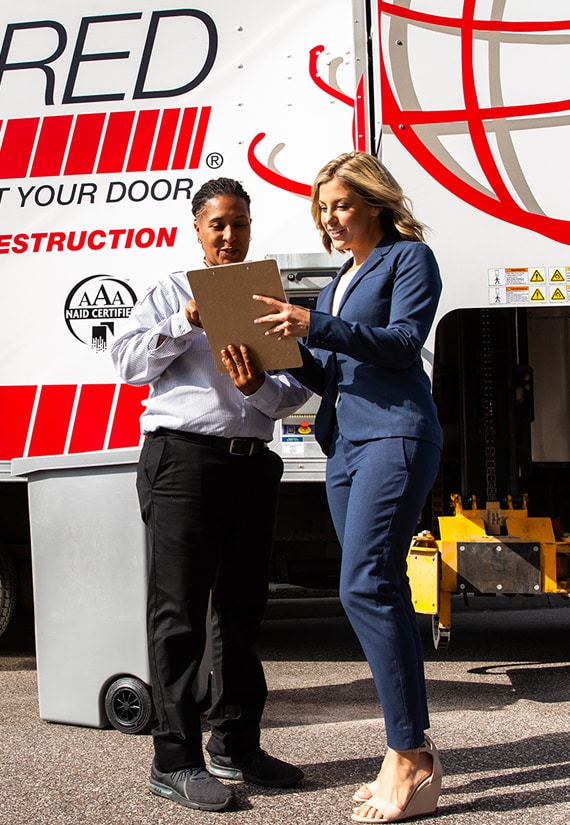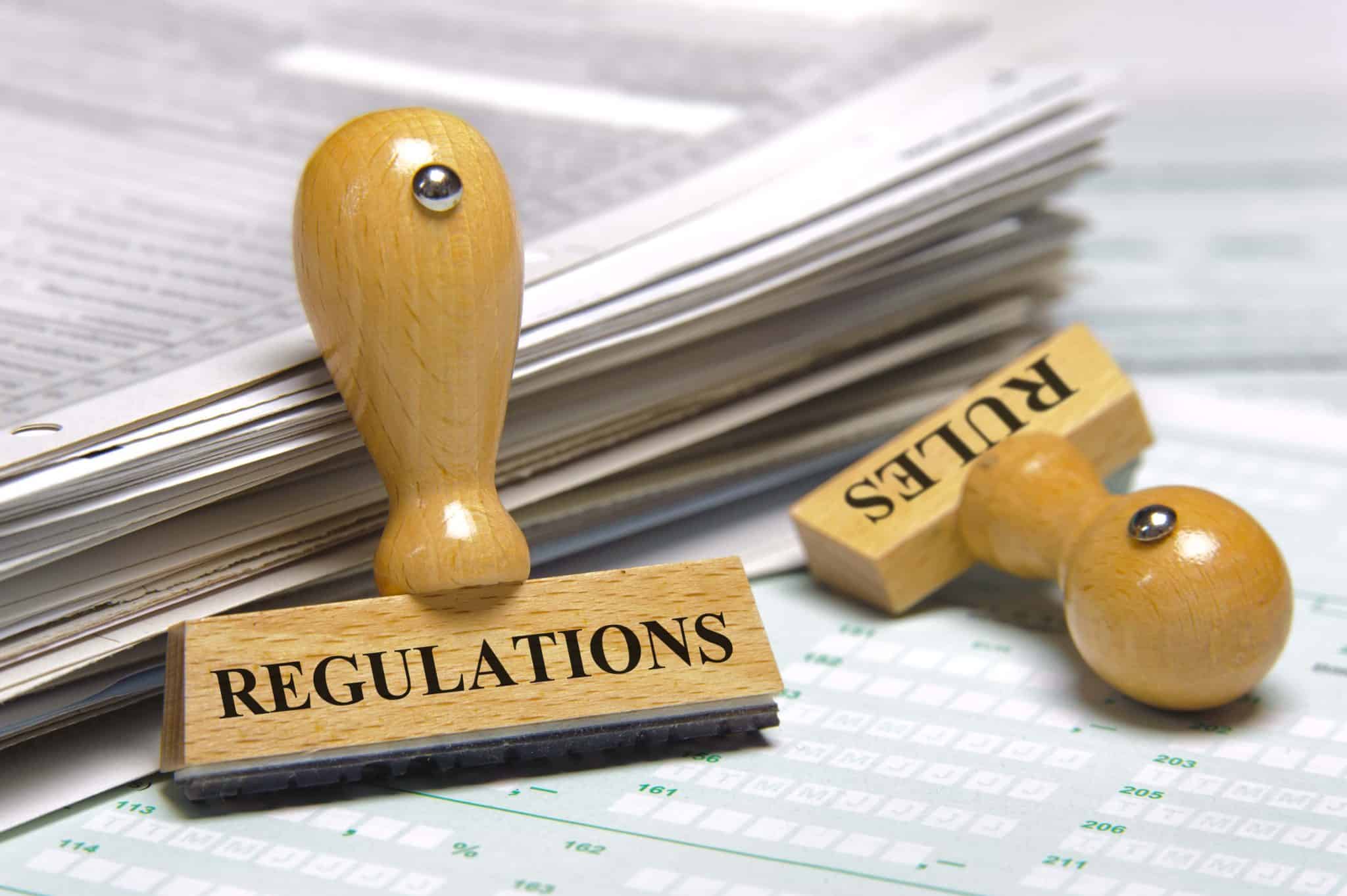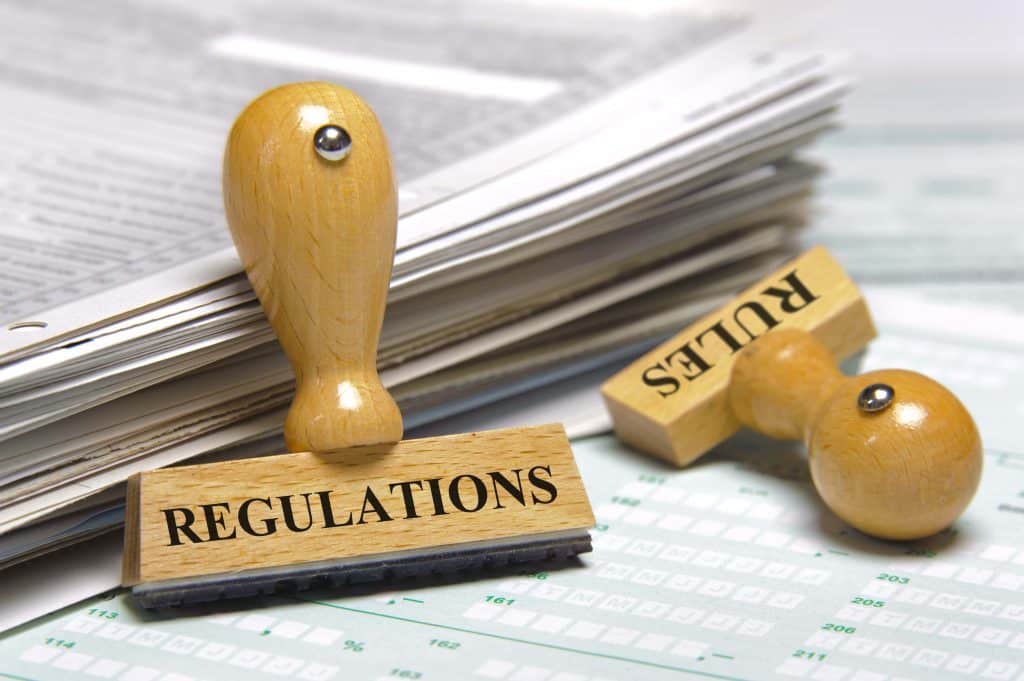 The Risks for Businesses
If businesses do not properly destroy their sensitive products, they are at risk of serious data breaches, intellectual property theft, and regulatory non-compliance. Simply throwing away products branded to businesses makes them vulnerable to dumpster divers. These individuals can misuse products obtained through improper disposal.
To prevent these significant data security, privacy, and compliance risks, businesses must implement proper destruction protocols like working with a certified commercial shredding company. These companies use industrial power shredders to obliterate products preventing them from falling into the wrong hands. In addition, PROSHRED® San Diego offers a certificate of destruction to validate the secure disposal of these documents to ensure complete compliance.
Uniform Shredding
Uniform shredding is a specific process of disposal where uniforms, typically from industries like healthcare, military, or corporate institutions, are systematically destroyed to prevent unauthorized use or identity theft. This practice is critical as it safeguards the reputation of the institution and prevents potential security breaches. Using a professional shredding company ensures these uniforms are disposed of thoroughly and securely, adhering to regulatory compliance standards. PROSHRED® San Diego is dedicated to giving businesses peace of mind that their uniforms have been responsibly and irretrievably destroyed.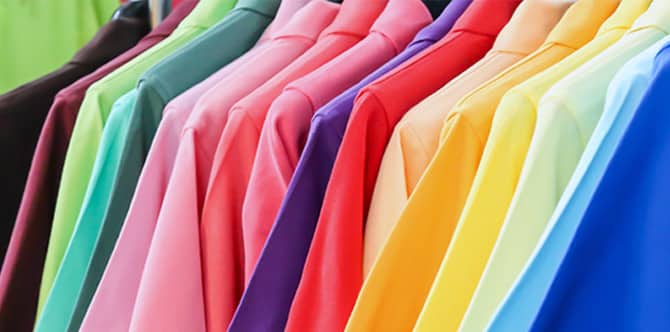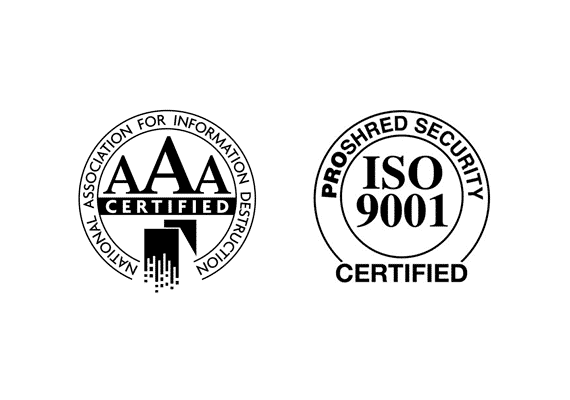 Compliant Disposal Solutions
Professional shredding companies provide secure and compliant disposal solutions for a wide range of waste products and materials. With their expertise and advanced services, they ensure proper handling and environmentally friendly practices. From confidential documents to uniform shredding, these companies offer specialized techniques and equipment to safely and efficiently dispose of various types of waste.
By entrusting your waste management needs to the professionals, you can have peace of mind knowing that your waste will be handled responsibly and in accordance with regulations. These services ensure products are rendered completely unusable, and a certificate of destruction provides documentation for auditing and regulatory compliance.
Benefits of Working with a Professional Shredding Company
Partnering with a qualified commercial shredding company like PROSHRED® San Diego to handle document and product destruction offers many advantages:
Compliance Expertise: They stay current on all relevant state and federal regulations for proper disposal.
Reliable Tracking: Chain of custody tracking ensures materials are secure through the entire destruction process.
Environmental Responsibility: Materials are disposed of safely, avoiding pollution and public health risks.
Cost Savings: Outsourcing is often cheaper than managing disposal in-house, with greater reliability.
By understanding the importance and process of secure document shredding, uniform shredding, and document destruction, businesses can identify a partner to establish a destruction program that reduces risk. Protecting intellectual property, preserving brand integrity, meeting regulations, maintaining security, and doing it all affordably is achievable by working with a professional, certified shredding company. Call PROSHRED® San Diego today to access the peace of mind that comes with knowing your sensitive products are professionally destroyed.