August 16, 2021
What are the benefits of scheduled shredding services?
All businesses need some sort of on-going paper shredding service if they want to stay organized, compliant, and secure. At PROSHRED® San Diego, we serve a wide range of industries with custom shred plans that are tailored to the needs of our customers. Why should you sign on for a scheduled shredding service? Learn the benefits in this blog!
Scheduled Shredding Keeps Data Secure
Many of the documents that you need to dispose of contain important information that could be detrimental to your company should discarded materials fall into the wrong hands. A store-bought shredder won't be good enough to protect your information; a majority of the time, the shredded paper is still in large enough strips to be recoverable even after you've shredded it using this method.
At PROSHRED® San Diego, our mobile shred trucks destroy documents using single-shaft rotary grinders that turn your paper into tiny granules. With this process, your shredded materials will be unrecoverable when the job is complete. For even more peace of mind, the PROSHRED® San Diego team makes sure that all of our technicians are properly vetted and trained to handle all of your items with care. When you shred with us, all of your materials are in safe and capable hands.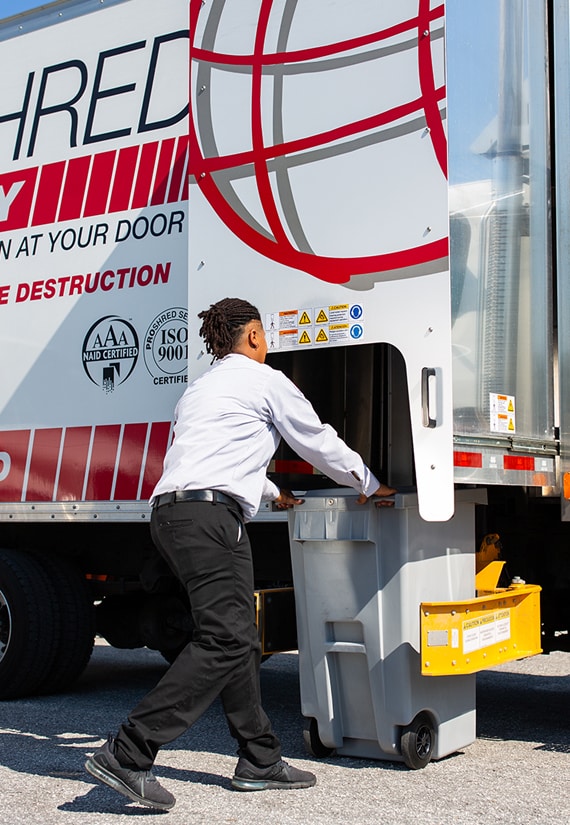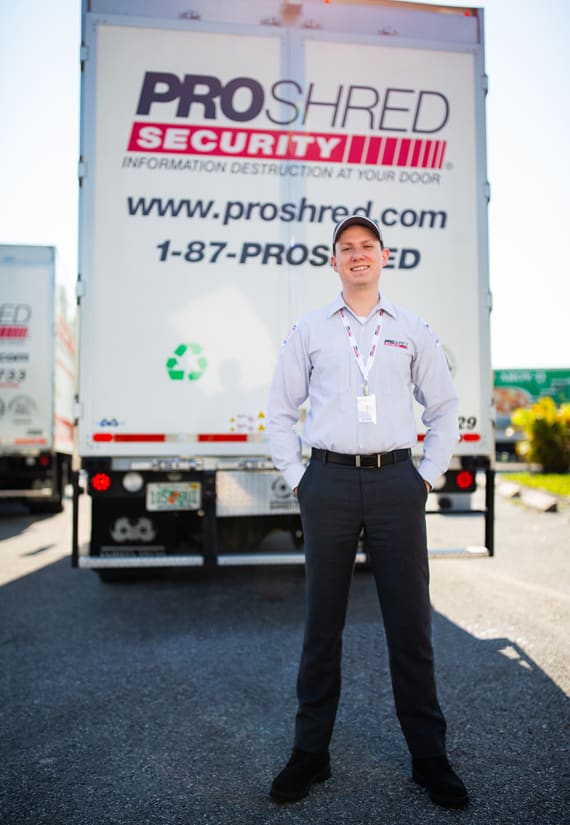 Scheduled Shredding is More Convenient Than In-House Shredding
As a business owner, there is little to no free time to complete important tasks like getting rid of
old paperwork. You and your team may not be able to make a trip to a shredding company to have your documents destroyed. PROSHRED® San Diego makes things easy and convenient with our state-of-the-art mobile shred trucks. We keep our own schedule flexible to work around your busy one, and we'll set a time and date for a service that won't be intrusive to you.
When it is time for your scheduled shredding service, our shred trucks will arrive at your business, pick up your shredding items, and destroy everything right outside your door. We won't interrupt your workday, and you can even choose to watch your items get shredded by our technicians from right outside your door or window. The whole process lasts mere minutes, and effectively frees you from your extra, unnecessary work so you can focus on important projects.
Scheduled Shredding is Extremely Cost-Effective
Shredding all of your documents by hand costs time and money that you may not have to spare. With PROSHRED® San Diego, you actually save time and money thanks to our custom-made scheduled shredding plans. When we first meet with you, we will discuss your budget and needs. From there, we can design a shred plan that is perfect for your business. You can easily clear out old files without breaking the bank when you work with PROSHRED® San Diego.
Get Started with On-Going Shredding from PROSHRED® San Diego
PROSHRED® San Diego is here to help your business stay on track with our secure, convenient, and cost-effective services. We can perform on-going scheduled shredding for your company, whenever and however you need us. If you need to shred more than just paper, you should ask about our hard drive destruction and product destruction services. The team at PROSHRED® San Diego can help you keep all of your information safe while also freeing up space in your business that is currently being taken up by unneeded files, expired or outdated products, and old hard drives.
There are plenty of ways that your business can benefit from scheduled shredding services. Sign on with PROSHRED® San Diego today by calling us at 858-492-9600.
Frequently Asked Questions about Scheduled Shredding Services
Depending on the needs of your business, PROSHRED® San Diego can design a custom plan for on-going shredding every day, week, or month. Call us today to learn more: 858-492-9600
There are some items that you will need to keep for a certain amount of time before you destroy them. You should never shred tax returns, but supporting tax documents can be disposed of after 3-7 years, while regular documents and pay stubs can be shredded after 1 year, and utility bills don't need to be kept for more than a month.
PROSHRED® San Diego makes things easy and convenient by coming to you for your shredding service needs. Our mobile shred trucks will arrive at your location at their scheduled time, and will shred all of your documents in minutes.