December 17, 2021
7 Things to Know About Shredding Services from PROSHRED®
When you first begin looking into outsourcing your shredding to a mobile shredding company, it's important to scrutinize the company as well as its processes. The last thing you want is to get yourself involved with a company that does not offer the most secure shredding possible. The mobile shredding company that you choose should be transparent about how their shredding process works, the services they offer, and their certifications.
The team at PROSHRED® San Diego understands just how crucial this honesty is. That's why we have taken the time to gather all of the most important things that you need to know about the shredding services we provide in one convenient place.
Our Mobile Shredding Trucks Come to You
With PROSHRED®, there is no need to worry about the hassle of boxing up and transporting your materials to a local shredding facility. Our on-site shredding service brings the process directly to your location. When you sign up for our regularly scheduled shredding service, a mobile shredding truck will arrive on the date and time that you chose, gather your documents from locked security consoles, and dispose of your documents without ever leaving your location. You can even witness the entire process, start to finish, from the live monitor mounted to the side of the truck.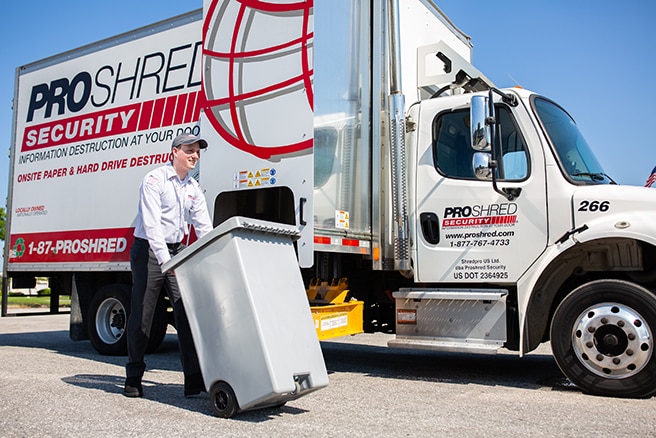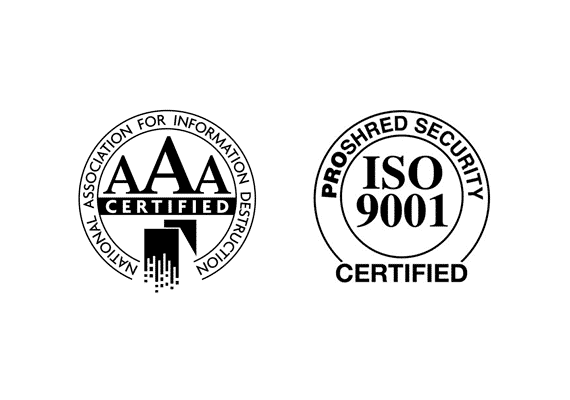 We're NAID AAA and ISO Certified
Not all mobile shredding companies are created equal. In fact, PROSHRED® is the only one in the San Diego area that is both NAID AAA and ISO Certified. So what does that mean? The National Association of Information Destruction (NAID) enforces the highest industry standards for shredding and destruction companies. To be an AAA NAID-certified shredding company, a strict chain of custody is required, ensuring that the privacy of your data is always protected.
To be ISO 9001 certified, a company must meet the requirements set by the International Organization for Standardization for a quality management system. This means that we are constantly working to improve our performance and services, providing you with the best experience possible.
We Recycle All of Our Shredded Paper
When it comes to disposing of vast amounts of paper documents, one of the biggest concerns many organizations have is the environmental impact involved. With at-home shredding, you are left with paper scraps that many local recycling programs will not accept. This is due to the risk of contamination that comes with curbside recycling.
Fortunately, with PROSHRED® San Diego's secure mobile shredding trucks, there is no chance of paper refuse mixing with materials that would make it unusable. That's because all of our shredded paper is taken directly to a trusted local recycling facility to be turned into new paper products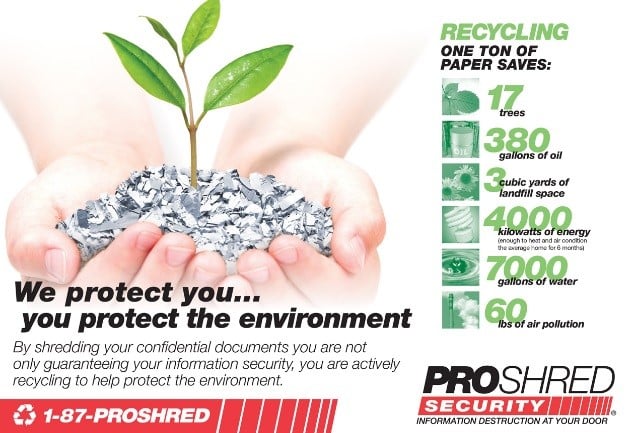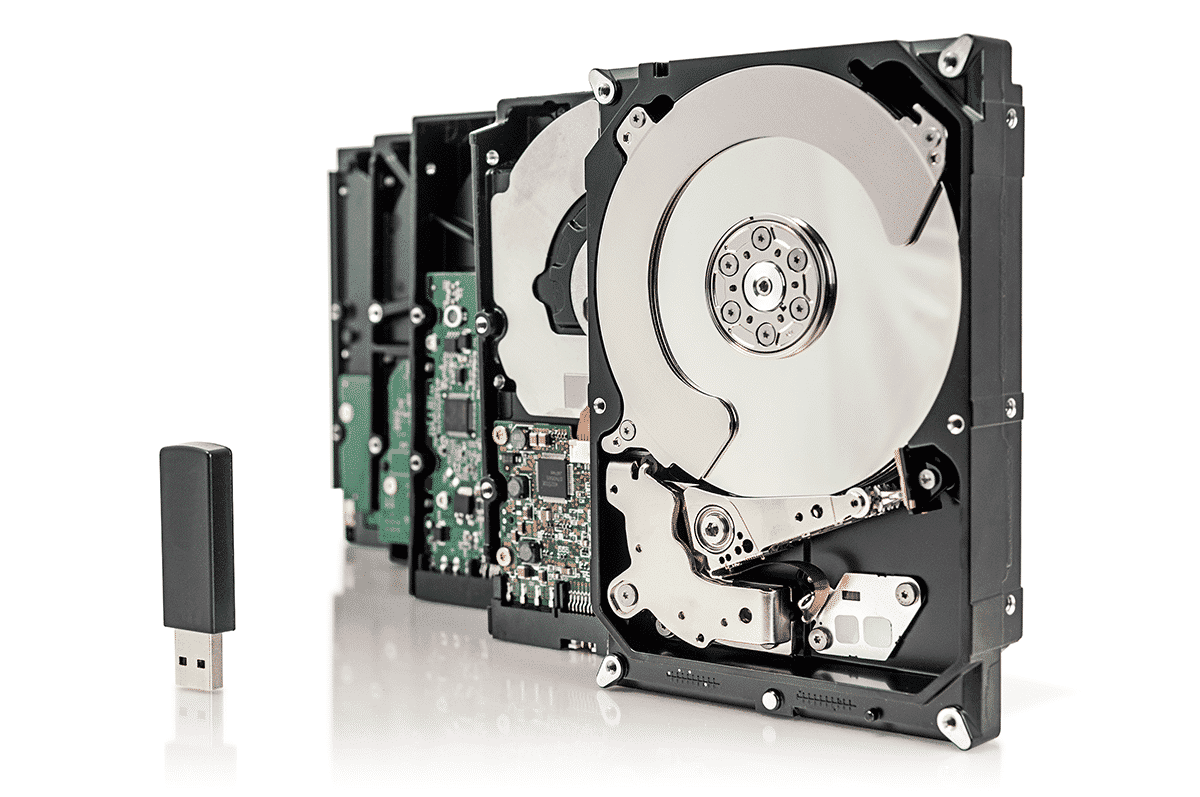 We Don't Just Shred Paper
When your electronic devices reach the end of their usefulness, you may be tempted to simply erase the data stored on the hard drive of the device before tossing it into a dumpster. Unfortunately, any hacker that finds the device may be able to easily recover information and use it for malicious intentions. To fully protect your data, you must employ a top-rated hard drive disposal service, which can shred your hard drives so that they are completely safe from data thieves.
Similarly, if your organization has outdated apparel or ID cards, items that have been recalled, or any other non-paper item that needs to be securely disposed of, you need a product destruction service that you can trust. PROSHRED® can help. Though our company is best known across the country for our paper shredding services, we also provide our customers with secure product disposal services.
We Provide a Certificate of Destruction
We know just how vital it is for organizations to be able to show proof that all of their sensitive materials have been disposed of properly in accordance with all local, state, and federal laws. That is why when you choose mobile shredding services, we will provide you with a Certificate of Destruction once the process is complete.
This document states the date and time the items were shredded, the name of our data security expert that performed the shredding, and the name of your organization's representative that witnessed the process. You can call upon your Certificate of Destruction to serve as proof that the items in question were securely disposed of in the event of a court case or other legal proceeding.
We're Not Just for Businesses
We feel strongly that confidential shredding services shouldn't be limited to offices and large corporations. That's why the team at PROSHRED® offers a residential shredding service to households in the San Diego area. When you need to dispose of your unneeded documents, you can take advantage of one of two convenient options: drop-off shredding at our local shredding facility, or mobile shredding performed by one of our state-of-the-art shredding trucks at your residence.
Get Secure Shredding Services from PROSHRED® San Diego
Easy, secure shredding services don't have to be hard to find. From big businesses to small families, paper shredding to product destruction, PROSHRED® has you covered. Our top-rated mobile shredding services will give you peace of mind when it comes to the privacy of your data. To get started protecting your sensitive information, give us a call today!