October 28, 2020
Information Security Laws Do Not Stop at the Office Door
What to know about Work From Home Shredding Services
Transitioning to remote work from office life is never an easy task. Going from the structure of an office or cubicle to a dining table or couch is enough of a challenge without the addition of kids, pets, and other distractions throughout the workday. One thing your employees shouldn't have to worry about, however, is the security of important company and customer data. If your employees deal with large amounts of paperwork in their home office setting, it's important to consider how those documents are being destroyed after they are no longer needed.
Privacy laws that were created to protect individual and company information from being compromised also extend to work from home, so it is vital that businesses take steps to protect data while their employees are working remotely. Scheduling routine work from home paper shredding services is a great way to keep old paperwork from piling up and becoming a security risk.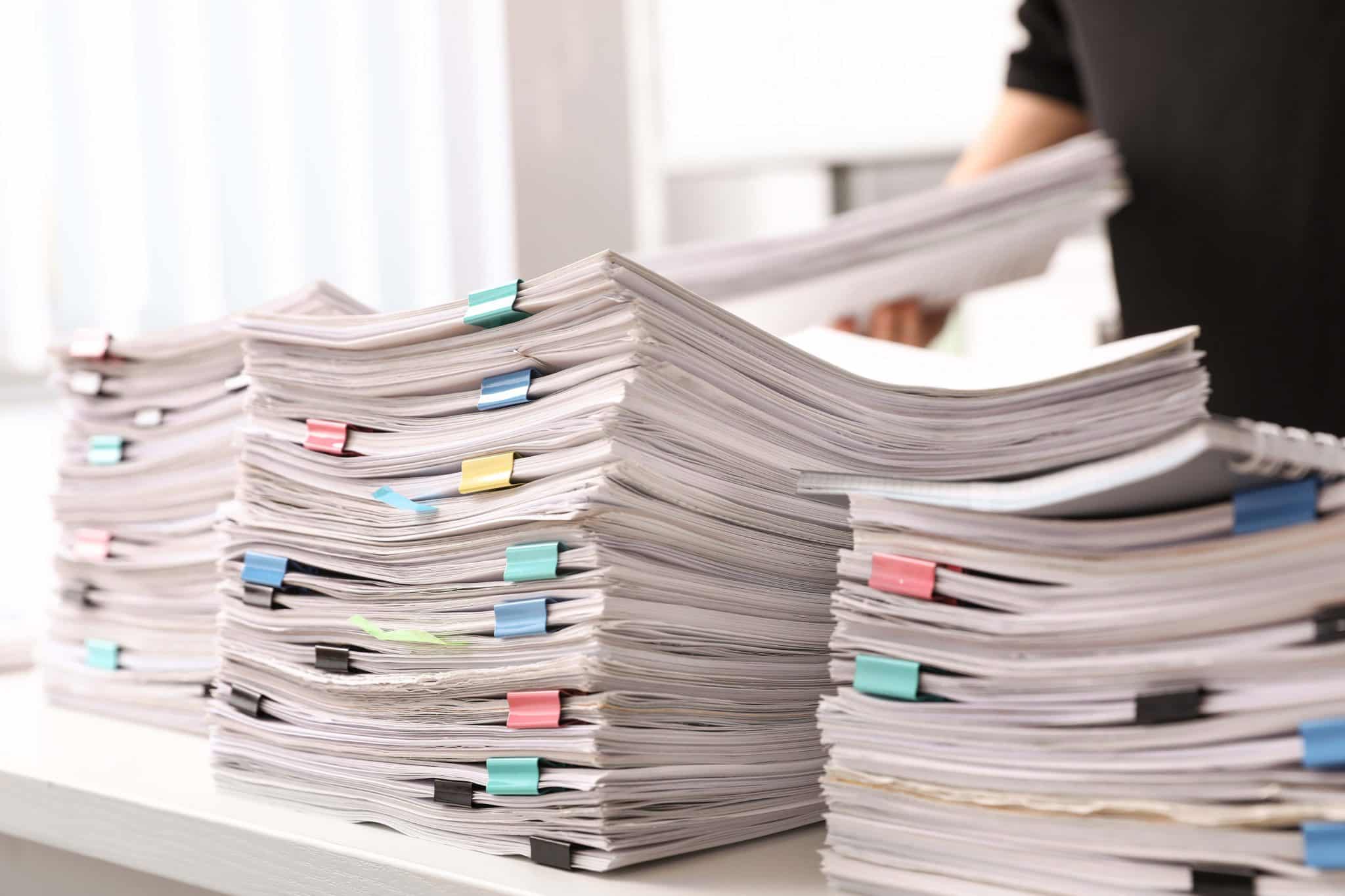 Keep company data secure with a paper shredding program
No matter how conscientious employees are when they work from home, the simple fact that they are away from a secure office environment creates inherent security concerns. If documents are not secured in a locked filing cabinet or other secure place, they become vulnerable to theft or being misplaced. Even something as seemingly innocuous as having someone over to perform maintenance work in the home can put company data at risk if papers are left out where anyone can find them. 
Even if documents are put away when an employee is no longer using them, documents shredded at home can pose security risks too. Paper that has not been shredded professionally can easily be put back together by criminals going through the trash or recycling bin, putting information at risk. Don't let your employees struggle with home office shredders that break easily, are unreliable and use subpar shredding methods. A professional shredding machine will irreversibly damage documents so that they can't be put back together, and a secure chain of custody means shredded papers will never end up in the wrong hands.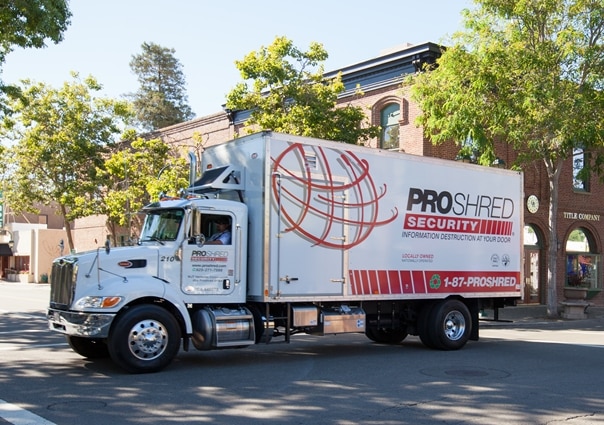 How mobile shredding works 
Partnering with a document destruction company like PROSHRED® is the most convenient and secure way for remote employees to permanently destroy confidential information.PROSHRED® San Diego's mobile shredding services can be performed right outside the home with one of our mobile shred trucks. Employees can watch the shredding take place from the comfort of their doorstep with no-contact pick up service. They will also be given a Certificate of Destruction, which shows the documents have been securely destroyed, before the materials are taken to be recycled. 
Companies can schedule a one-time purge of collected files or an on-going shredding service for those who need to routinely discard large amounts of paper. On-going services can be scheduled daily, weekly or monthly depending on need. 
Schedule your next home shredding service with PROSHRED® San Diego
PROSHRED® San Diego has the most secure and comprehensive home office shredding systems in the industry today. With years of experience helping companies comply with legislative requirements for disposing of sensitive information, we know how to help you maintain confidentiality and security within your organization. Call to schedule San Diego Home Office shredding services and take the first steps to enhancing security for your remote employees today.