Elgin Paper Shredding
For both small businesses and homeowners, destroying private documents is an important part of financial security and personal safety. We believe in offering affordable, efficient solutions to shredding your unneeded paperwork, one client at a time. We are proud to be the top-rated Elgin paper shredding company.  Be sure to call today and learn how we can help your company become more secure.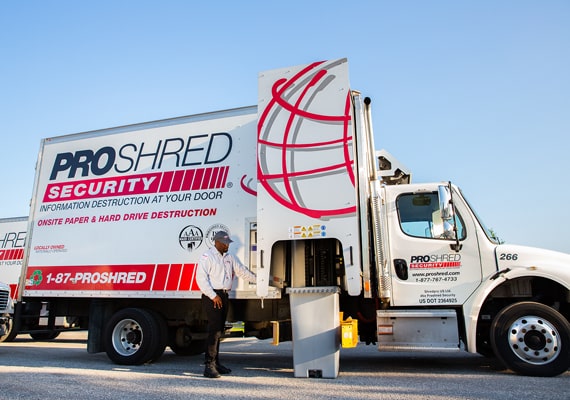 Elgin Mobile Shredding
PROSHRED® has ushered in a new era of document security by offering total convenience to our customers. We have added the newest state-of-the-art shredding trucks. From there, our hands-free shredding process is the most advanced in the industry, using mechanical lifts to drop your materials into the shredder for a 100% guarantee that the documents are completely destroyed.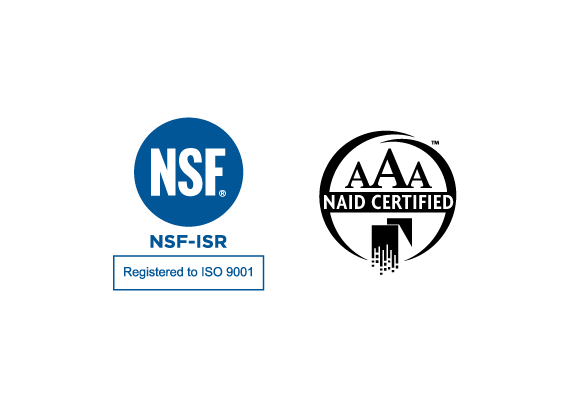 Elgin Hard Drive Destruction
PROSHRED® is one of the top-rated companies for secure hard drive destruction services.  No job is too small or too large.  While there we can handle any mixed media shredding including CD's and tapes.  Learn more about how we can help your business today.
You Can Count On PROSHRED®
When it comes to shredding your old paperwork, there are many options to choose from. You can simply throw the documents in the trash, purchase your own personal shredder, or hire another company to do it for you. If you want the ultimate standard in document security, then the only option you should trust is PROSHRED®'s document shredding service. Our team has been recognized nationwide with dozens of industry certifications and praise from the information destruction community. We pride ourselves on our intense commitment to the security of your documents and take a vigilant, watchful approach with every call to ensure that no document is left un-shredded. Of course, it also helps that our service is cheaper than the alternatives, as we base our prices on a simple 'per container' formula. Give us a call today to discuss the importance of document shredding services and schedule your next on-site appointment.
Elgin, IL Shredding Services
One-Time Shredding in Elgin, IL
Scheduled Shredding Service in Elgin, IL
Hard Drive Destruction in Elgin, IL
Product Destruction in Elgin, IL
Electronic Recycling in Elgin, IL
Legislative Compliance
HIPAA Compliant
HITECH Compliant
GLBA Compliant
FACTA Compliant