One-Time Purge Shredding Service
Our Purge Shredding service is the quickest and most affordable way to destroy your old documents.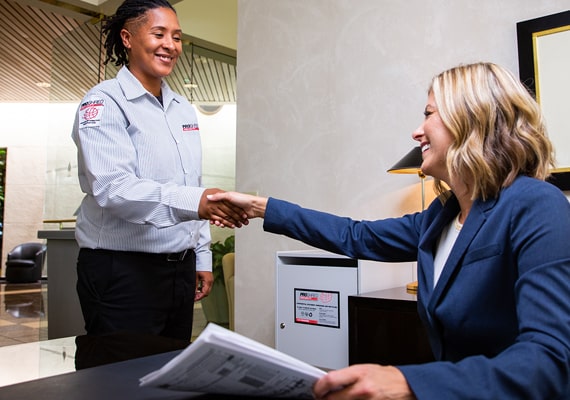 Chicago's Leader in One-Time Purge Service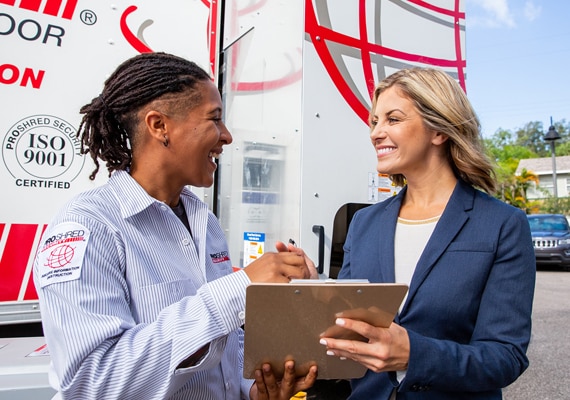 What Is One-Time Document Shredding?
Many businesses admit that they've let too much paperwork pile up over the years. If you don't need recurring service but instead a thorough cleanout of old files, then our affordable one-time paper shredding service is the perfect option. This hassle-free, no obligations service immediately maximizes the security of confidential information and minimizes the risk of stolen or misplaced documents. Our on-site shredding trucks will meet directly at your business to take care of projects of all sizes.
Secure Document Destruction at an Affordable Price
PROSHRED® Chicago strives for total customer satisfaction – that's why we never add hidden fees for transportation or management (unlike many of our shredding competitors). Our simple "per-container" plan guarantees simple and consistent prices that won't break the bank for any business. This one-time service serves as an opportune investment against possible violations of information mishandling. We will be certain to take your document and shred it securely.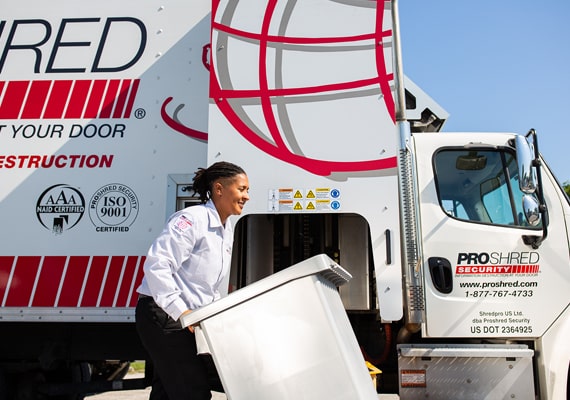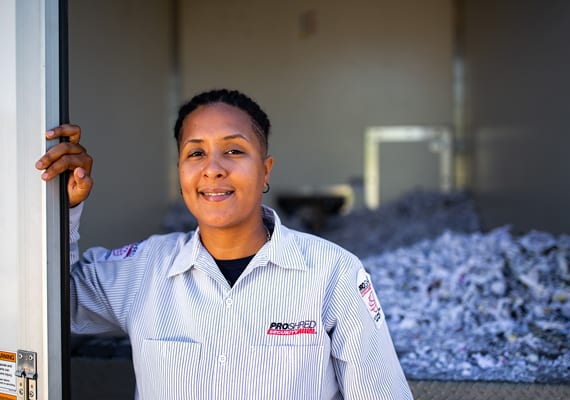 The Industry's Most Sophisticated Shredding Trucks
With more than 30 years of experience in the industry, the PROSHRED® team has pioneered on-site shredding. Today, our Chicago shredding service office maintains one of the largest fleets of high-tech, mobile shredding vehicles. Our trucks are outfitted with enormous industrial-grade shredders that can crush up to 2 tons of paper per hour! The entire process is completely hands-free to ensure the total security of your documents from start to finish.
Are Shredded Papers Recycled?
Most professional shredding companies partner with recycling centers to ensure documents are recycled. Before scheduling a service, ask the company about their environmental responsibilities and recycling efforts.
At PROSHRED®, our company has a unique responsibility to protect the environment and encourage ecological awareness. We've partnered with recycling centers around the Chicago area to guarantee that every piece of our paper waste is reused. Homeowners and businesses around Chicagoland are making a concerted effort to promote recycling and PROSHRED®  Chicago can be your partner in making a difference.