Document Scanning and Management Solutions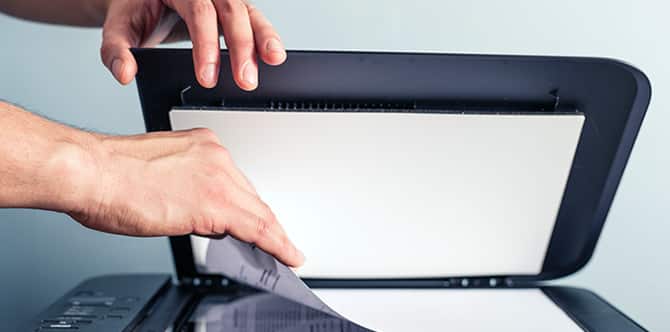 As a business leader, you're making decisions everyday to try to get your company ahead and create efficiencies where you can. In an increasingly digital world, that often means changing your habits regarding the printing, storing, and destruction of paper documents. At PROSHRED® Chicago, we are experts in safely managing data and offer services to help businesses from all industries manage documents in a way that reduces storage space and drives down information retrieval costs. For this, we utilize PROSCAN® Solutions.
What is PROSCAN®, and why do I need it?
PROSCAN® Solutions is a document management solutions provider. With the document management tools provided


by PROSCAN®, businesses can streamline operations to make information retrieval, file sharing, file storage, and document security much easier.  So much time is wasted in traditional office settings looking for, sorting through, and managing paper documents. We know business owners would much rather that energy be put to better use elsewhere, and that's why we offer document management solutions to our customers.
PROSHRED® Chicago Document Management Services
Document management services come in four main parts: there's the document management system itself, the document scanning process, storage of any documents that need to be retained once scanned, and destruction of those documents that don't.
Document Scanning
Document scanning services from PROSCAN® Solutions turn papers and physical documents into high-quality digital files that are then stored in an online database. These documents are easily searchable with the use of an Optical Character Recognition System, which can find text within a document and allow you to locate information quickly and efficiently. Document scanning is a good solution for businesses that want to reduce reliance on paper documents. With so many people working from home these days, it's not advisable to have employees deal with large amounts of paperwork from a home office with no plan for how to manage the potentially sensitive information contained within those documents. That's why a full document management solution is often the best route for our customers, and that starts with digitization of all important documents.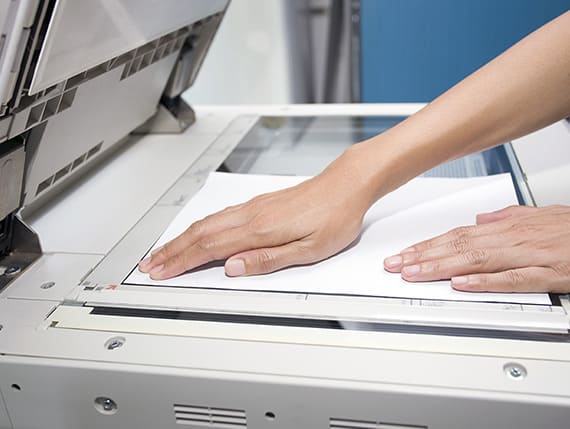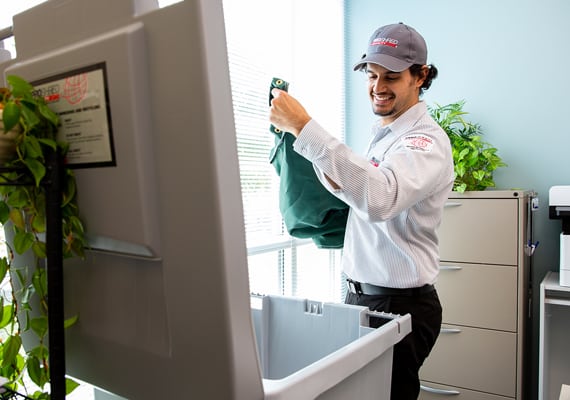 Document Destruction
A critical component of the switch to a digital-first business model is the proper destruction and disposal of paper documents. Simply throwing away documents that have been scanned into a document management system is a great way to expose your business to theft and fraud. Whether you are making a full switch over to digital and need hundreds of boxes shredded at once, or are looking at a more ongoing process, PROSHRED® Chicago offers paper shredding services to fit your needs.
Document Management & Storage
A document management system is one of the most important parts of keeping your documents organized and accessible. Once you've eliminated the piles of paperwork with scanning and destruction services, you still need to be able to refer to important information when necessary. Advanced document management systems and software are more than capable of managing workflows in your business and keeping your information secure from prying eyes. With all of your key documents stored electronically in one location, your employees can not only save valuable time by having information right at their fingertips, but also have an easier time sharing documents within the company and with remote workers. Consult with the experts at PROSCAN® Solutions to determine what kind of document management system is the right fit for your organization.
After your documents are digitized and stored electronically, you may still need to retain physical copies for your records. This can be easily managed with off-site storage solutions from PROSCAN®. We can take your physical documents, freeing up space in your office or warehouse for other business activities, and store them in a secure facility.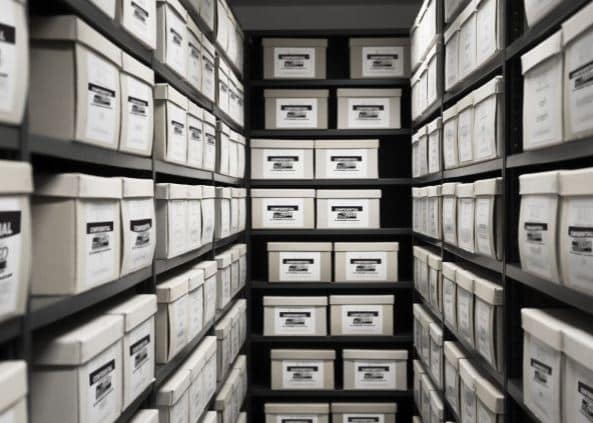 Benefits of Third-Party Document Management
Industry leaders in manufacturing, finance, education, healthcare, and legal all trust PROSCAN® Solutions for their document management needs. The benefits are obvious: reduced physical storage, easy-to-locate indexed documents, shareable files, and an increased compliance with state and federal document retention and destruction laws, to name a few. We're always looking for the latest technology so we in turn can provide customers with the most up-to-date document management and scanning solutions on the market. We also work hard to ensure that the software and equipment we use meets security standards in order to protect your sensitive information and make sure it remains confidential.
Leaders in Document Scanning and Management Solutions
When you work with PROSHRED® Chicago and PROSCAN® Solutions to create a personalized document management system, we provide advanced software to help you get the most out of your investment, from Smart Search software to Enterprise Resource Planning. We offer competitive pricing based on your needs, and have a knowledgeable team that is ready to assist you with setting up the best and most efficient document scanning and management solution for your business. Call us today for more information and for a free consultation.