April 1, 2021
Three Reasons to Shred Your Hard Drives
In the digital age, most sensitive documents and records are no longer kept in physical forms and are instead being stored on computers. This has been a great move in terms of keeping records organized and saving space within office buildings. Records can be brought up with a few clicks of a mouse as opposed to being dug out of a filing cabinet after a lengthy search. A kink in this new, easier system shows itself when, due to the rapidly evolving nature of technology, businesses have to upgrade computer systems on a frequent basis.
This almost constant need for upgrades leaves the problem of what to do with personal records and sensitive company data stored on old computer hard drives. If you're a business owner and concerned about the integrity of your employee, client, and business information, you need to make sure that no sensitive data can be recovered from your old hard drives. A professional shredding service is one of the best ways to do this. At PROSHRED® Chicago, we can think of plenty of reasons why you should have your hard drives shredded by professionals with a hard drive destruction service. Here are our top three:
Data Wiping Software is Ineffective
A lot of times when people or businesses are disposing of their old computers and their hard drive—whether by selling them or throwing them away—they first use some sort of commercial data wiping software to erase any private information from the hard drive. Unfortunately, these wiping programs often don't do a good enough job of removing your information, making it possible for someone with the know-how to recover your documents from your old computer.
When you shred a hard drive, however, there is absolutely no possibility for data recovery because the hard drive is completely destroyed. Even the most dedicated hacker or identity thief would have no way of stealing your information from a shredded hard drive.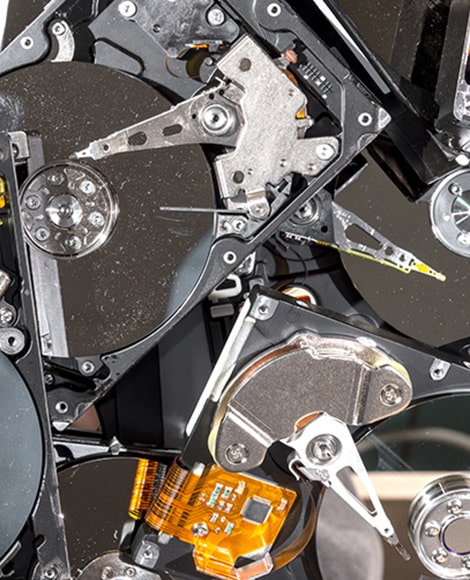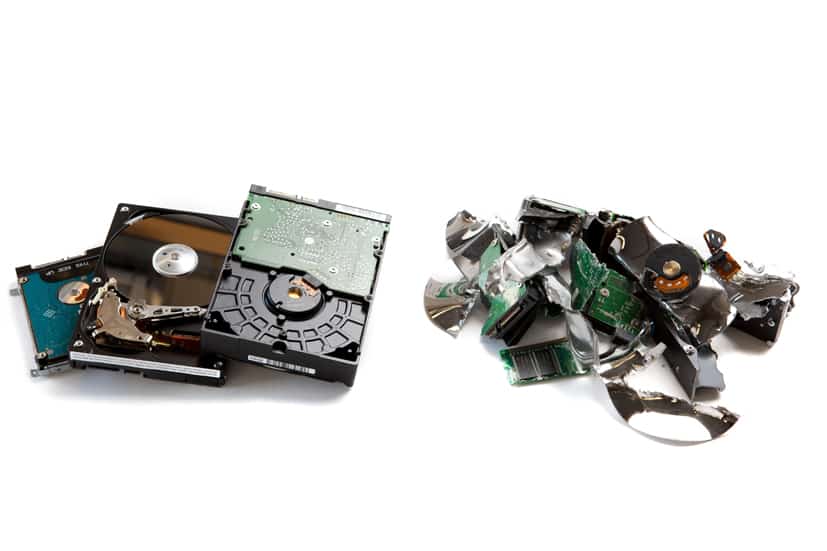 Shredding Ensures Complete Destruction
Along the same lines of data wiping, a lot of people think that they can destroy a hard drive on their own and have that be enough to protect their data from any recovery attempts. For some people this may even be true, but for most people, they will not be able to destroy their hard drive to the extent that all the data is unrecoverable.
The only way to make sure that your hard drive is completely destroyed (and is not a security risk) is to use a professional hard drive shredding service. Hard drive shredding services not only have the experience necessary to render your hard drive completely unusable, but they also have the equipment to do the job the right way.
Professional Shredding is Affordable and Sustainable
The equipment used by hard drive shredding services is industrial-level strength, generally making these kinds of machines too expensive for the average consumer and some businesses. When you use a hard drive shredding service to dispose of your old hard drives, the cost is much more affordable than if you had bought the shredder yourself.
Hard drive shredding services are also more sustainable than the practice of simply throwing away a hard drive you no longer need. At PROSHRED® Chicago, we take our shredded hard drives to a trusted electronic recycling partner for further processing. This helps ensure that potentially dangerous objects aren't being placed in the local landfill and that new life can come from your old, shredded hard drives.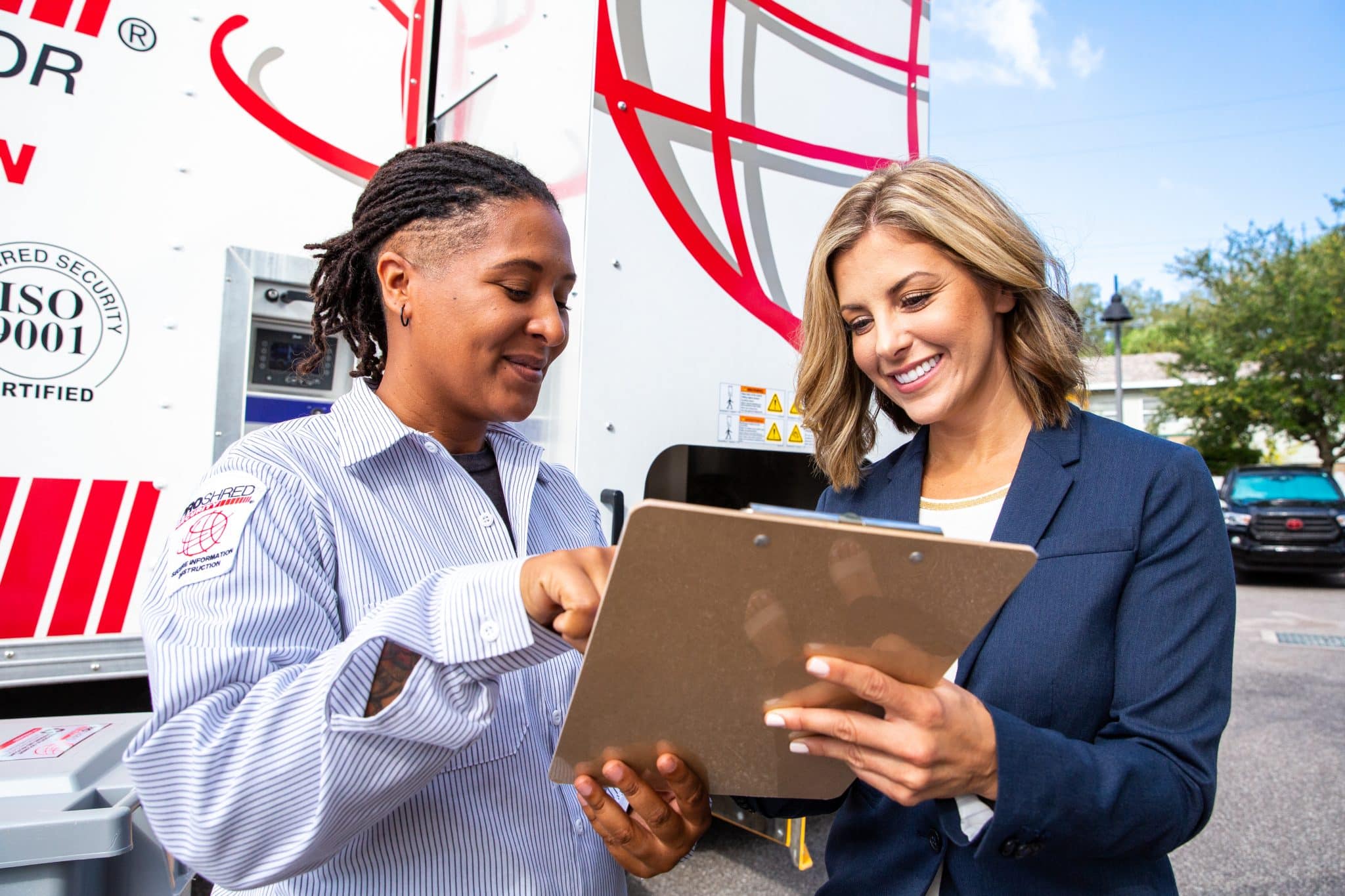 Contact Us for Hard Drive Shredding Services
Hard drives often contain our most sensitive documents, from medical records to financial statements to employee information and more. When you're done using a hard drive, whether you have a new computer or the old one has broken, the best way to dispose of it and to keep your records safe is to hire a hard drive shredding service. PROSHRED® Chicago offers effective hard drive shredding services, as well as other scheduled shredding services, to both individuals and businesses alike. We can perform on-site shredding, or you can drop off your items at our convenient location. For more information, give us a call today: 1-708-263-4292
Frequently Asked Questions about Hard Drive Shredding
There are a number of ways you can attempt to destroy your old or unused hard drives, but the most effective and safe way to destroy a hard drive is to have it shredded by a professional shredding service.
Old hard drives can contain sensitive company or personal data that you don't want others getting their hands on. To effectively protect yourself, have old hard drives professionally shredded by a service provider like PROSHRED® Chicago.