Rockford, IL Document Shredding
Rockford, IL is a city with a colorful background and a rich history. It was first founded in 1834 and had its first post office in operation by 1837 — a major accomplishment for those days! It grew fast from there, having a running newspaper by 1840 and becoming an official city by 1852. It was the home of Nobel Laureate Jane Addams, archaeologist James H. Breasted, Olympic athletes Deb Genovese and Kenny Gould, NORAD commander General Laurence S. Kuter, actor Aidan Quinn and singer Michelle Williams.
Locals in this storied town want professional services with equal legacy, and that's why when they want the very best in Rockford, IL document shredding services, the residents turn to the professionals at PROSHRED®.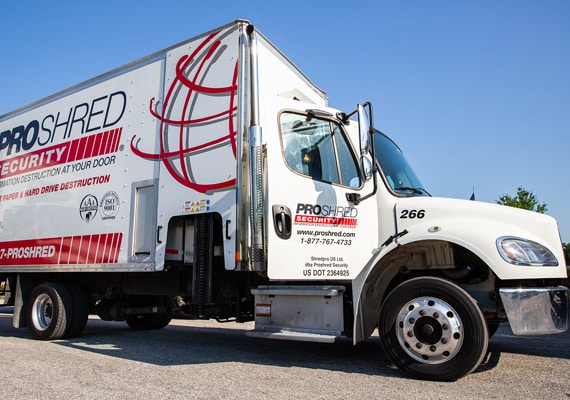 Rockford, IL, Document Shredding
PROSHRED® security is proud to provide the very best in Rockford, IL document shredding services. When it's time to get rid of a room full of files, to dispose of your sensitive documents and records, eliminate sensitive information, and make sure your security is protected, there's no better place to turn. Our local services provide the very best in document security services:
–          Scheduled shredding services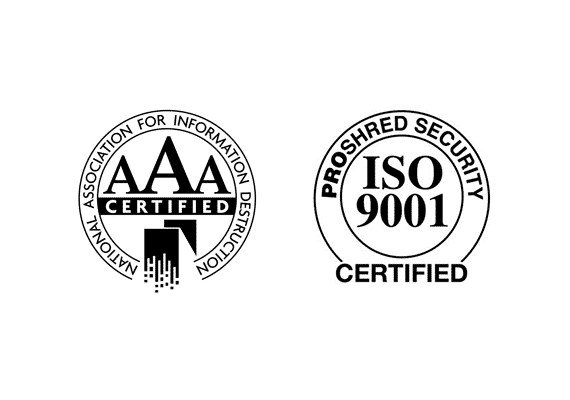 Information Security Is Our Specialty
When you have old information that you need removed, you want to be sure that this information doesn't fall into unscrupulous hands. With identity theft and industrial espionage so prevalent these days, it's important to make sure that you do your best to protect your clients, your employees and your business, and that's where PROSHRED® excels.
Our skilled team of information professionals can come right to your office with one of our high-tech shredding trucks and make sure that every scrap of information is completely destroyed. We'll even let you watch the entire process via closed-circuit TV, so you can have added peace of mind. Then, when we're done, you'll get a certificate of destruction for your records to prove that everything was done thoroughly and in compliance with all federal, state and local laws.
No matter how big or small, whether it's ongoing regular service or just a one-time pickup of files, whether on-site or drop-off, we can handle the job.
Giving Back to the Community
PROSHRED® Rockford also believes in giving back to our community and doing what's right for the environment. You'll see our trucks around at local community events, at schools and at local businesses, doing what's right for the community.
After every shredding job, we make sure that the materials we use are recycled to protect the environment. When you deal with us, you're doing your part to be eco-friendly as well as thorough.
When you need the very best in Rockford, IL document shredding and information destruction services, PROSHRED® Rockford is ready to step up and handle the job quickly and with absolute discretion. Whenever you're ready to get started, just pick up the phone and call one of our customer service specialists for more information or to schedule an appointment today! 1-708-263-4292
Oak Park Shredding Services
On-Site Shredding in Rockford, IL
Scheduled Shredding Service in Rockford, IL
One-Time Shredding in Rockford, IL
Drop-Off Shredding Locations in Tinley Park, IL
Legislative Compliance
HIPAA Compliant
HITECH Compliant
GLBA Compliant
FACTA Compliant