Blue Springs Paper Shredding
The Kansas City suburb of Blue Springs features a vibrant downtown, great schools, and a bustling economy. Featuring a mix of commercial, medical, and industrial use areas, thousands of confidential documents are produced every day. With a commitment to protecting your data while providing secure on-site document destruction services, it's no surprise that local businesses turn to PROSHRED® for Blue Springs paper shredding service. PROSHRED® Kansas City is the top-rated shredding company in the region!
Blue Springs Hard Drive Destruction
When you think about protecting proprietary or confidential information, you may think about paper shredding. But if you've gone digital, it's important to remember that computer files are never truly gone until the hard drive is destroyed. PROSHRED® Kansas City provides Blue Springs hard drive destruction! Our mobile shred trucks are equipped with top of the line hard drive shredders to ensure your digital files remain confidential.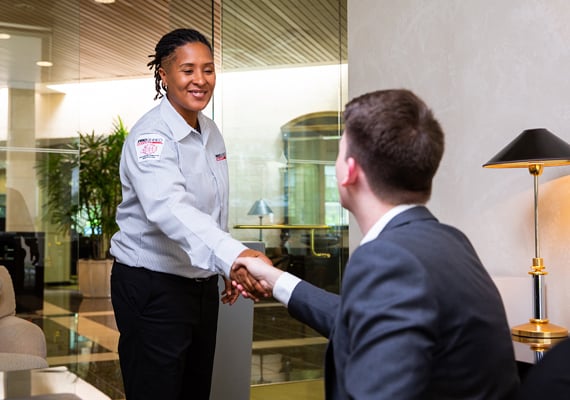 A Commitment to Secure Shredding in Blue Springs
As a locally owned and operated franchise, PROSHRED® Kansas City provides secure document destruction and paper shredding to keep your company's data protected against security threats and keep you compliant with privacy laws. We're committed to providing quick, convenient, affordable shredding service to the Blue Springs area. With a strict chain of command, we guarantee your documents remain confidential throughout the shredding process. We'll help ensure your business is properly destroying confidential or proprietary information while complying with applicable regulations and federal privacy legislation. Plus, we include a certificate of destruction after every job to protect you in the event of an audit.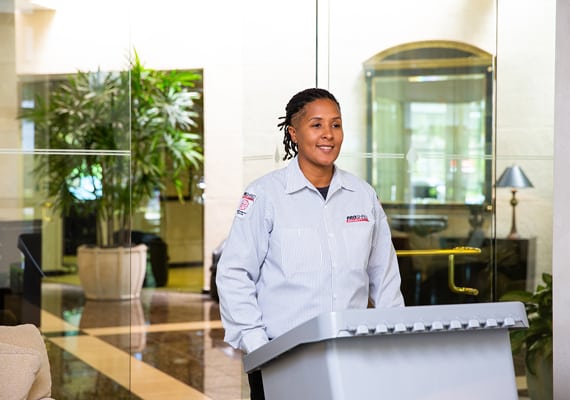 A Leader in Paper Shredding
For over 30 years PROSHRED® has specialized in the secure destruction of confidential documents and mixed media. As the only ISO 9001 Certified by NSF-ISR mobile paper shredding company in North America, we take the security of our clients' material very seriously. PROSHRED® Kansas City provides residents and businesses with safe and secure paper shredding service in Blue Springs with on-site mobile solutions designed to fit your needs.
Safeguard your organization's information by securely destroying sensitive or confidential documents! At PROSHRED® we take the security of clients' material very seriously, which is why we're the number one choice for secure document destruction in Blue Springs. Call today to schedule a service with PROSHRED® Kansas City! 1-913-203-1115