Document Management Solutions and Scanning Services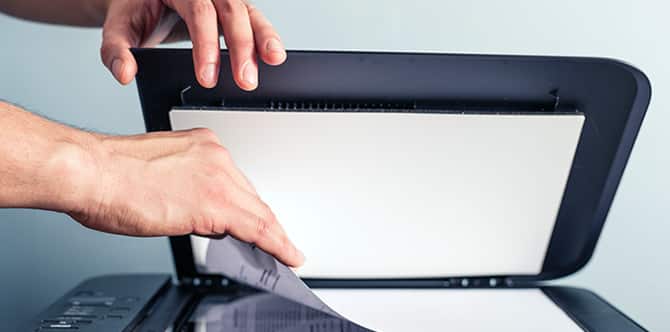 Digitize, organize, and protect your physical documents with PROSCAN® Solutions from PROSHRED® Kansas City. Say goodbye to document storage woes and high information retrieval costs with document management solutions and scanning services that are tailored to your small business or big corporation. We're here to help you create a more efficient workflow and focus on what really matters, growing your business.
Document Management for Kansas City Businesses
Document management solutions from PROSCAN® Solutions are designed to help your business operations become more streamlined when it comes to how you retrieve, share, and secure your important documents. Scanning services, management systems, and document destruction all play important roles in any document management strategy. In order to increase efficiency and productivity in your business workflow, it's important to understand the different components and how they work together to help your business reduce costs in the long run. Below, we'll walk you through the four main components of our document management solutions.
Document Management Systems
Quickly and easily consolidating your business's core documents into one simple-to-navigate electronic location is the hallmark of a good document management system. Every document management system looks different depending on an organization's needs, size, and security requirements, but there are a few key components that include workflow automation and cloud data management. Specialized software like the kind used by PROSCAN® Solutions will help you to organize documents for easy search ability, as well as make it simple and secure to share those documents across your organization. Time savings are the biggest benefit of an electronic management system, reducing filing, copying, storage, and shipping expenses by over 50 percent in many cases.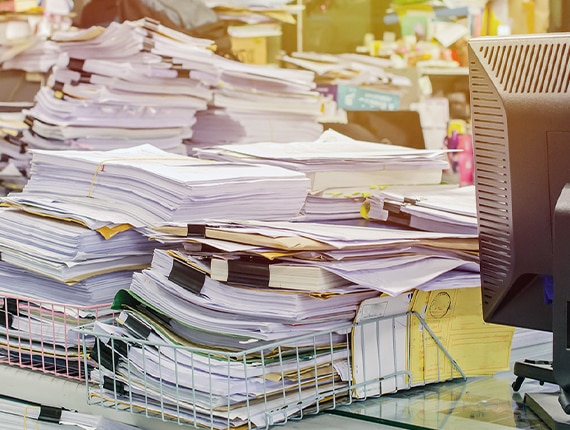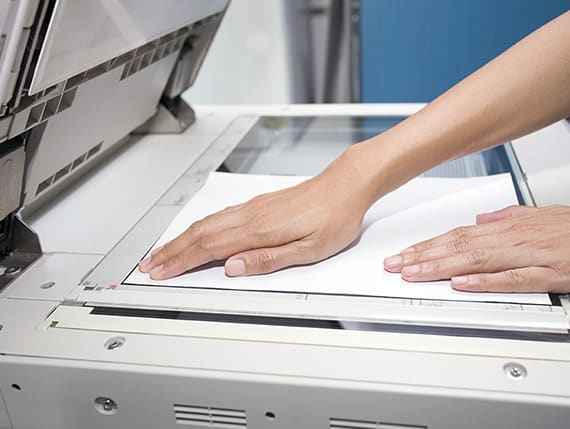 Document Scanning
Many businesses start with document scanning as the first step to implementing a new document management system. Scanning important documents is only useful if you have an easy way to organize and sort the documents and find the critical information that you're looking for. With PROSCAN® Solutions, we not only utilize a high-speed scanner to produce high-quality scans of your most significant documents, but also offer Optical Character Recognition systems so that these documents are easily searchable. The documents are then stored in your document management system, eliminating the need to store paper copies inside valuable workspace. This system also allows employees to be more productive by spending less time searching for documents.
Document Storage
Once documents are scanned and stored as digital files, you will likely no longer want to keep the physical copies, at least not in the office, where they're taking up storage space and creating clutter. PROSCAN® Solutions can take your (now digitized) physical copies and store them in a secure off-site facility. This professional document storage provides an extra layer of security for your files as well as protects your documents from unintentional damage.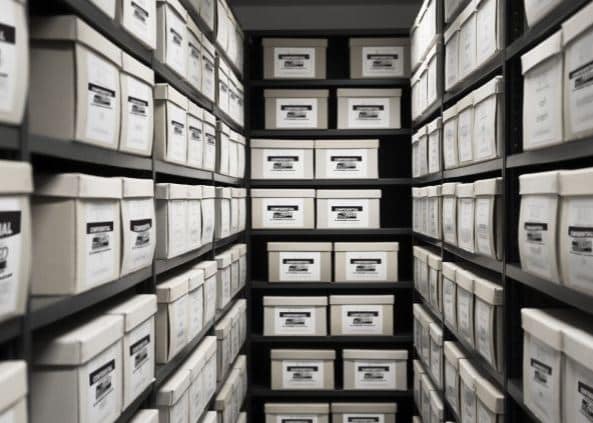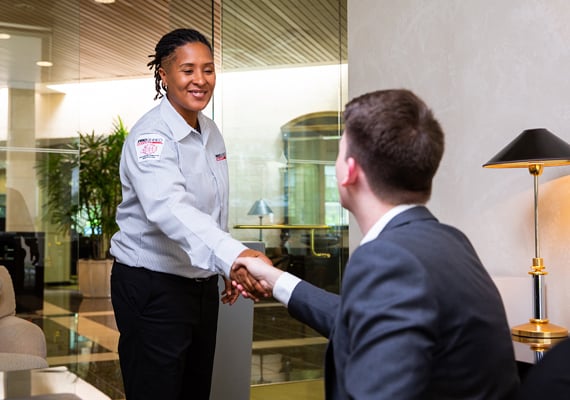 Document Destruction
For some types of documents, it's no longer necessary to keep them around once a digital file is created. If you no longer need your physical documents after they have been scanned and digitized, consider using a paper shredding service to dispose of sensitive files. At PROSHRED® Kansas City, this can be done on an ongoing basis as you continue to create, scan and upload documents into your document management system, or it can be done all at once as a purge shredding service.
Why Document Management is Right for You
If you're a business owner struggling to keep up with the ever-increasingly digital aspects of business, document management solutions from PROSCAN® and PROSHRED® Kansas City are a service that's worth the investment. Reducing the amount of physical storage in your office is a plus, as well as the ability to access all of those files instantly with a digital management system on your computer or smartphone. With document management, you can share documents within your organization with a click of a mouse, as well as keep on top of state and federal laws for document retention and information security. Don't hunt for files anymore: get streamlined, easy access to your documents whenever you need them.
Choose PROSCAN® for Document Scanning and Management
For full-service document scanning, management services, and document destruction, there is no better choice than PROSCAN® Solutions through PROSHRED® Kansas City. We want to help you eliminate expenses that come with managing paper documents and increase your company's efficiency. Give us a call today for more information and for a free consultation about how we can help you do business in an easier way. 1-913-327-8889