Electronic Waste Recycling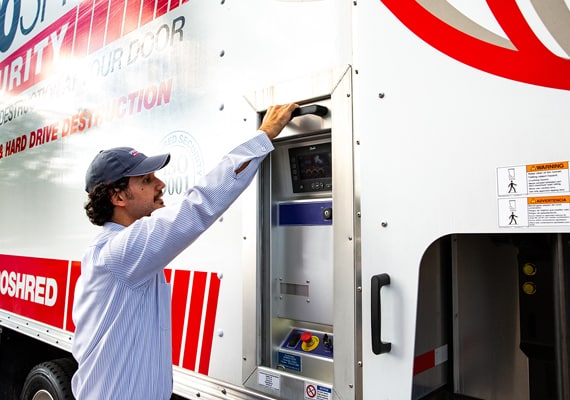 Responsible Electronic Waste Recycling
Electronic waste, or "e-waste," is the disposal of unwanted electronic devices. Items such as TVs, computers, smartphones, tablets, electronic toys, telephones, cameras and countless other items with internal circuitry are considered e-waste.  In order to conserve natural resources, electronic equipment can be refurbished, reused, and recycled instead of being landfilled.  In addition, e-waste products might also contain components that are hazardous to the soil and water such as lead, chromium or mercury.
Stewards of our Environment
PROSHRED® Kansas City is offering  e-waste recycling services which we believe are vital for several reasons:
Recycling electronics conserves natural resources. Not only can new products be made from the valuable materials that are recovered from old electronics but recycling e-waste saves energy, reduces pollution, lowers greenhouse gas emissions, and saves resources by extracting fewer raw materials from the earth.
E-Waste recycling protects our environment by promoting the safe handling of toxic chemicals such as lead and mercury and ensuring this waste is kept out of our landfills.
Recycling e-waste can helps others by passing on ready-to-use or refurbished equipment to those who need it.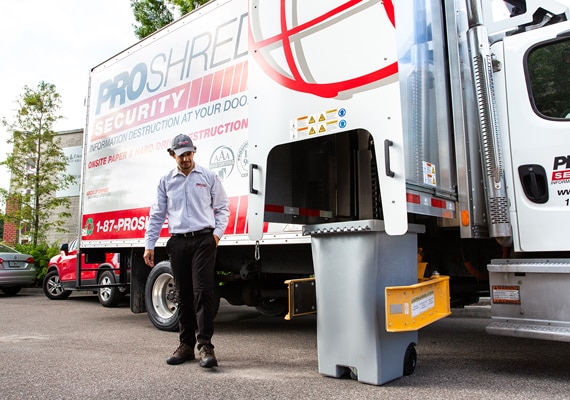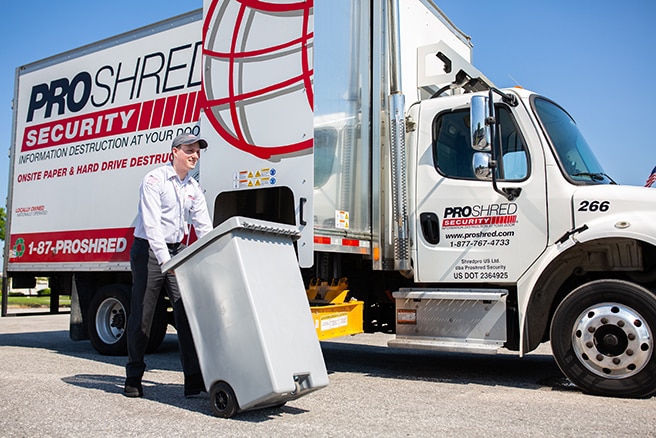 Proper Electronics Disposal
According to a statement released by the Kansas Department of Health and Environment, Kansas laws and regulations currently do not address the recycling of e-waste.  Despite this fact, there is a growing interest in disposing of electronics properly.  PROSHRED® Kansas City is partnering with those who live and work there to provide hard drive destruction and shredding of other electronic devices in a convenient and cost efficient manner.
Safe Recycling
At PROSHRED®, we ensure that each shredded hard drive and any electronics that need to be disposed are sent to metal and electronics recyclers for further processing. With our zero landfill policy, all electronic waste, including computer monitors, are safely recycled. We work only with recycling partners who are certified to comply with federal and state electronic waste regulations. PROSHRED® is as equally committed to the safety and well-being of your business as we are to good stewardship of the environment.