Kansas City's On Call Purge Cleanout Shredding Service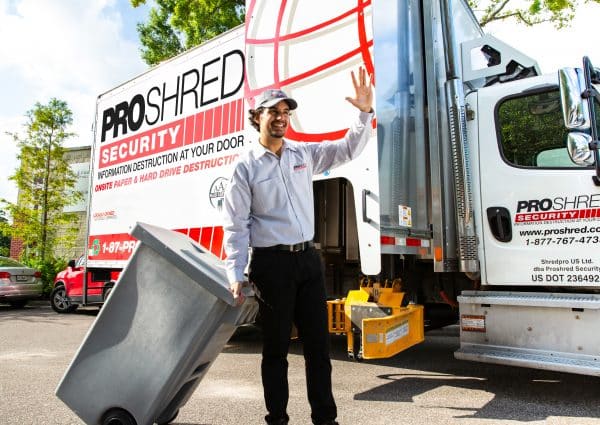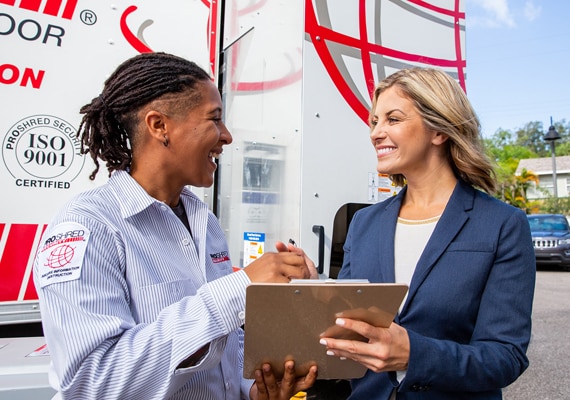 Secure Solutions For Your Business Or Home
If you work for a business or live in the Kansas City area and need a single clean-out of unwanted documents and papers, choose PROSHRED® Kansas City's On Call Purge Cleanout paper shredding service. Our carefully designed paper shredding service was developed for both small projects with a few file boxes and also those larger projects with a room or warehouse filled with outdated confidential documents. Our on-site trucks will come to your location and destroy all unwanted files with high speed and efficiency. For larger volumes, we also offer secure plant-based shredding solutions.
Kansas City Affordable Paper Shredding
Our Purge Clean Out shredding service is the perfect solution for our clients that either are required to maintain their documents in storage for extended periods of time or have the need to "clean out" prior to a move. The service is affordable and quotes are provided in advance. You'll be pleased to know that this service requires no contract and there are no hidden fees or fuel surcharges.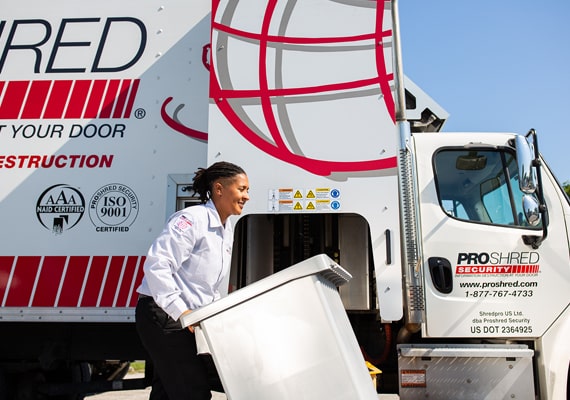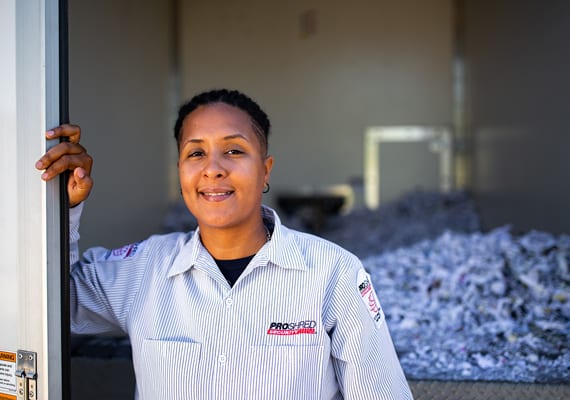 PROSHRED® Kansas City Paper Shredding Trucks
PROSHRED® Kansas City takes pride in our fleet of on-site shredding trucks. Leveraging the state-of-the-art technology allows us to shred up to 4,000 lbs. of documents per hour which means we can be in and out of your locations quickly.  Whether you have a small or large amount of papers that need to be shredded, our specialists never physically handle your confidential documents–the entire process is touch-free!
A Paper Shredding & Recycling Company
Once your confidential papers are completely destroyed and unrenderable, our Customer Service Professionals (CSPs) will give you an official certificate of destruction. This document serves as proof that the information destruction process has occurred, as well that all materials were fully recycled at one of our local recycling locations. Subsequent to destruction 100% of the shredded documents are recycled at domestic paper mills into various types of tissues.