Kansas City Drop-Off Shredding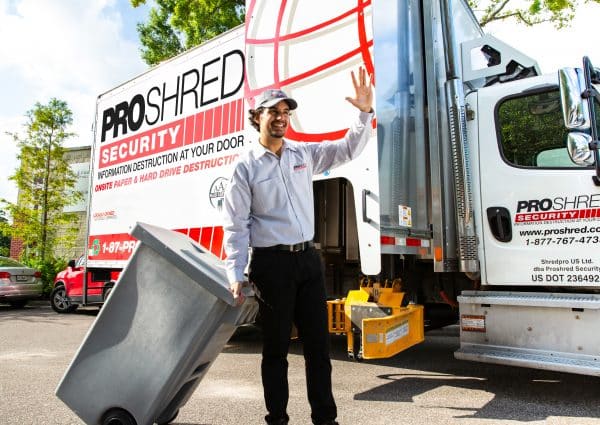 Drop-Off Hours: Monday – Friday 8:30 am – 4:00 pm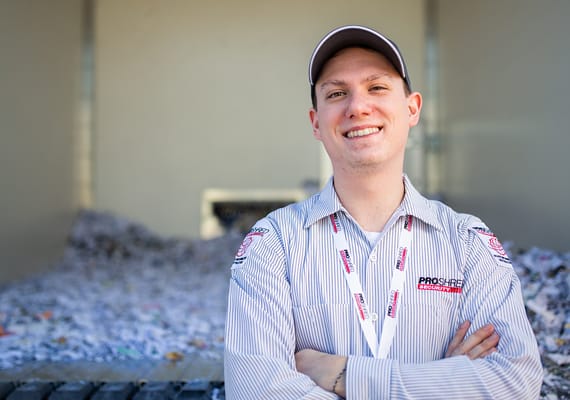 Kansas City Drop-Off Shredding Services
PROSHRED® Kansas City specializes in shredding documents, hard drive destruction for businesses and government organizations. However, we also offer extended services to residential and small business clients for drop-off shredding services. If you have confidential and sensitive information that you would like completely destroyed you can drop off material at our location to be shredded.
Cost-Efficient Drop Off Shredding
Since PROSHRED® Kansas City is an on-site document destruction company, we do the majority of our shredding in our state-of-the-art shredding trucks.  Although there is no minimum volume required for our on-site shredding service it is often times more cost efficient for our clients to bring their documents and/or media to our facility in Kansas City, Kansas.  Our general pricing for our paper shred services is $25.00 for the first single banker box and $5.00 for each additional box or box equivalent. It is $35.00 for the first double banker box and $10.00 for each additional box or box equivalent.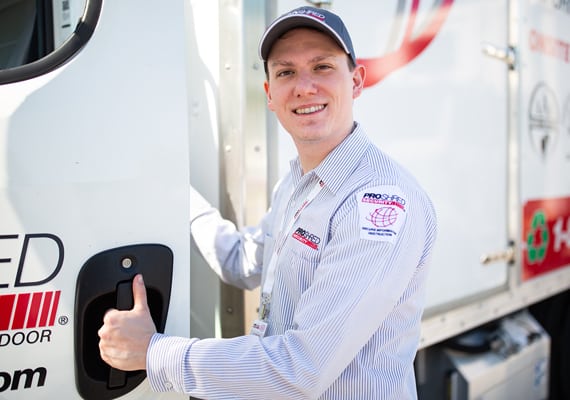 What Type Of Documents Should You Shred?
PROSHRED® Kansas City Drop Off Paper Shredding Services meets the specific needs of our home-businesses and residential clients in our area. Some documents that may be confidential, and would require shredding, include:
Bank Account Statements
Correspondence
Job Applications
Profit/Loss Statements
Brokerage Reports
Credit Card Statements
Legal Documents
Signatures
Cancelled Checks
Financial Reports
Medical Records
Social Security Numbers
Confidential Letters
Insurance Policies
Pay-stubs
Tax Records
Contracts
Invoices and Receipts
Photographs
Telephone Numbers
Frequently Asked Questions About Drop-off Shredding
PROSHRED® provides drop-off shredding service at their Kansas City facility, or the best place to get paper shredded may be at your home or office using our mobile shredding service, which provides convenience and affordability.
One of the top local paper shredding services close by is PROSHRED® of Kansas City. However, their mobile shredding trucks will come to your address to shred at your home or facility.