Kansas City Product Destruction
PROSHRED® Kansas City is committed to protecting your identity, product, brand, and investors by offering a comprehensive on-site product destruction service. Below are a few reasons why properly destroying certain products through product shredding and destruction services is so critical in today's environment.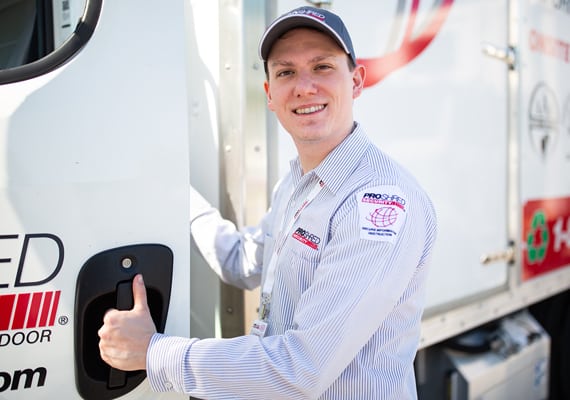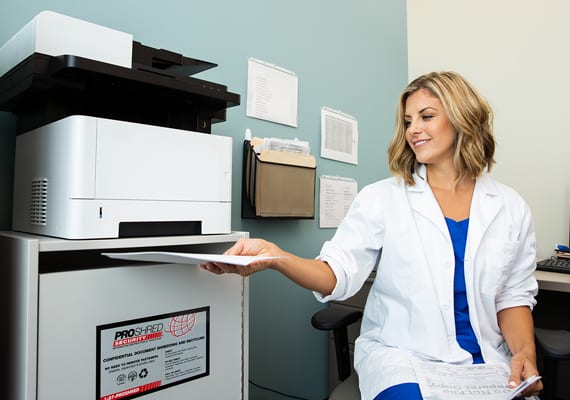 Your Top-Rated Product Destruction Company
Copyright & Brand Protection
Products that don't meet your quality standards have a nasty habit of finding their way back onto the grey market. Items that should be considered for certified product destruction include uniforms with brand identification, damaged goods, discontinued products, manufacturing overruns, obsolete inventory, blemished or off-spec items, promotional merchandise, seized counterfeit products, and unused or outdated product packaging.  Call to schedule your product or uniform destruction service today.
Limit Liability with Product Destruction
Defective and expired products expose your company to significant liability risk if they're not properly destroyed. This includes both recalled and off-spec products. Products and equipment no longer meeting government regulatory standards, and in some cases your own internal standards, should be destroyed.  Common items ideal for PROSHRED's product shredding include:
  Apparel & Footwear
  Recalled items
  Discontinued products
  Packaging
  Medical devices
  Sporting goods
  Obsolete products
  Promotional items
  Trading cards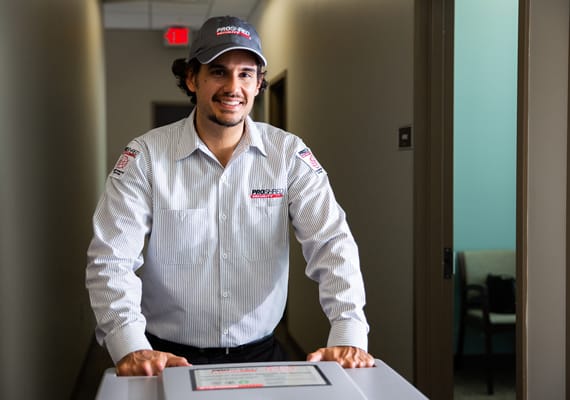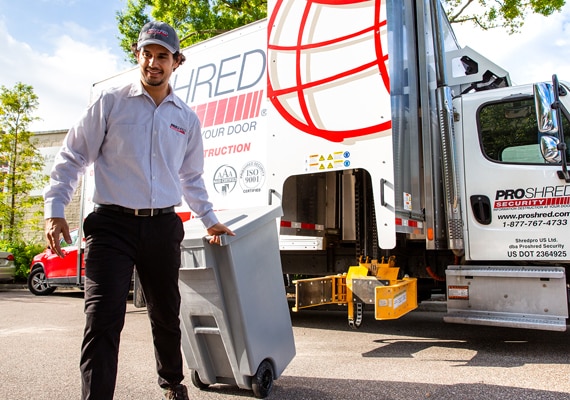 Peace of Mind with Product Shredding
The stakes are high for your company and your brand.  Products that make their way into the wrong hands can cost your company millions in brand erosion, increased liability and legal costs.  It is imperative that companies have cost effective solutions and a secure certified product shredding option.  PROSHRED® maintains a consistent "chain-of-custody: through the entire product destruction process.  A detailed Certificate of Destruction, including both before and after pictures, is issued subsequent to the completion of the product destruction project.  This process gives you peace of mind by protecting your brand.
Frequently Asked Questions About Product Destruction
This is a tough question to answer since there are so many different types of products that may need secure product destruction. The smart thing to do is to call us and get a quick quote.
There are several companies that offer product destruction services. However, it would be difficult to find a more professional and secure product destruction service than PROSHRED®.
After the product destruction service is completed, PROSHRED® will provide you with a certificate of destruction, which details how the products were destroyed and the date of service.