Kansas City Medical Record Shredding
Healthcare practitioners and professionals alike can agree that it is their utmost responsibility to properly handle vital patient documents to preserve the privacy of patients. Patients trust doctors and other healthcare offices with their confidential health information, and not properly shredding old medical records can quickly destroy this trust. Once confidential health information is accessed by an outsider, your company is liable for breaking the law, causing a security breach, or triggering identity theft.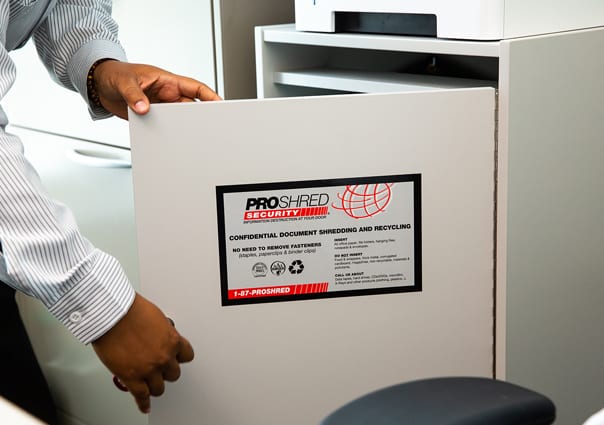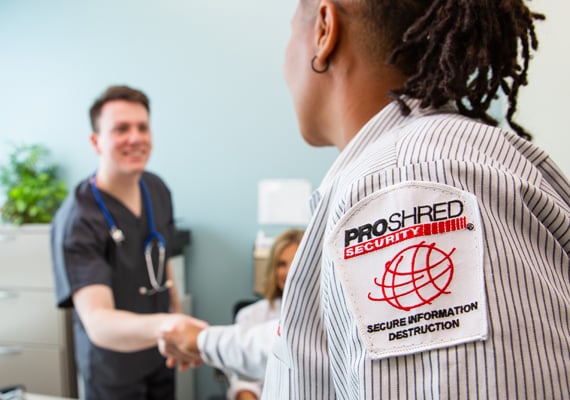 Under the Health Insurance Portability and Accountability Act (HIPAA), any health-related business the US must handle medical records under the jurisdiction of the mandated ruling of PHI, placing the safety of the patient first. Any documents that contain "protected health information" must be completely destroyed before being disposed.
More recently, HIPAA has been modified to put more attention on Covered Entities, such as Medical Clinics to train all staff on the secure destruction and disposal of PHI. Failure in doing so can bring multiple consequences to your business, resulting in large fines.
PROSHRED® Kansas City guarantees that confidential medical documents are destroyed and disposed of properly before leaving your company's facility. We are qualified in the safe and secure destruction of medical materials to maintain the safety and security of your patients. Call PROSHRED® Kansas City today, to help protect your business today!
Medical Record Destruction Services
PROSHRED® Kansas City provides medical record destruction services for:
Doctors
Surgery Centers
Hospitals
Walk-in Clinics
Chiropractors
Dentists
Nursing Homes
Physiotherapists
Pharmacies
Psychiatrists & Psychotherapists
Naturopaths and
Other physicians and health care centers
Frequently Asked Questions About Medical Record Shredding
Medical record shredding services are very affordable. Usually, plans cost less than buying and maintaining a commercial office shredder would.
Yes, our shredders are capable of shredding prong fasteners with your documents. You are not required to remove them prior to shredding.
Contact PROSHRED® Kansas City for your medical record shredding needs.
Enjoy peace of mind because your sensitive records will be 100% unrecoverable.