Kansas City Scheduled Mobile Document Shredding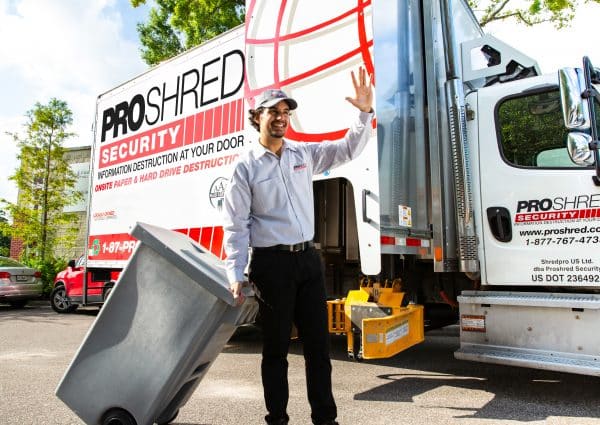 Mobile, On Site Shredding Service
With our scheduled mobile paper shredding service, we design a customized security program to ensure that your confidential documents are securely destroyed on a regular basis. PROSHRED® Kansas City does not require term-based contracts that bind our clients or penalize them for a change.  Rather, we strive to earn your business with each and every visit by providing the highest quality shredding service that is competitively priced and delivered on-time.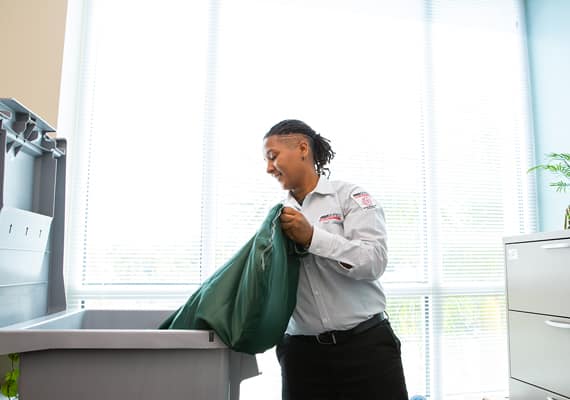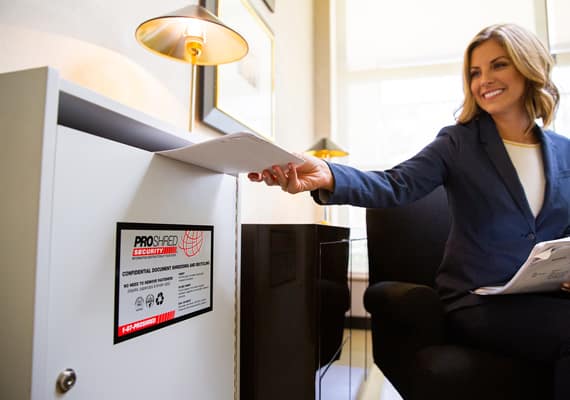 PROSHRED® Kansas City Security Audit Improves Efficiency
Once PROSHRED® Kansas City comes to your location to do a security audit we can determine how many secure collection containers your office needs. This is usually determined by the density of the physical space, the amount of employees working in the surrounding area, as well as estimating the amount of confidential and regular documents your office  requires be security shredded and recycled.
Developing A Destruction Plan That Works For Your Business
Whether you have one employee or thousands, we develop a plan for document shredding service on a weekly or monthly or bi-monthly schedule that best meets your recurring needs. Once your program is established, our staff and internal software systems ensure a timely and consistent on-site shredding service.  Our entire team takes pride in our reputation for showing up to your office on the day you expected us to arrive.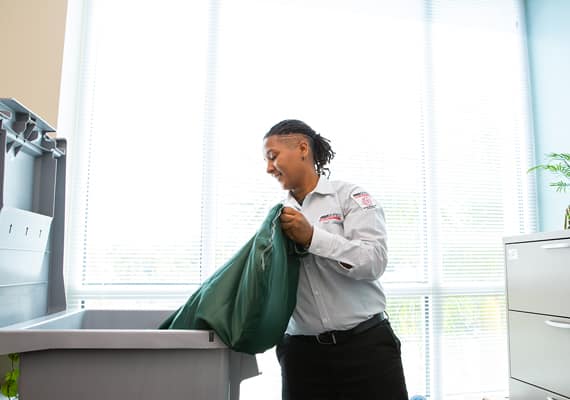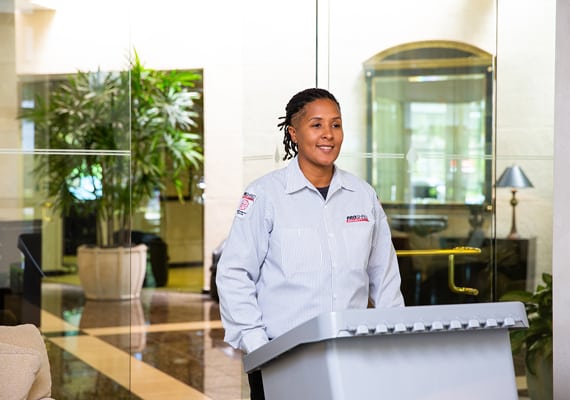 Local Management And Compliance
Since PROSHRED® Kansas City is locally managed yet nationally operated, we have the capability to service companies with multiple offices across the country. Each of our locations has taken the extra step to make sure our processes are compliant with both ISO 9001 Certified by NSF-ISR and NAID AAA standards.  These certifications help drive consistency in our service combined with the higher service levels generally delivered by locally managed companies.
Frequently Asked Questions About On-Going / Mobile Shredding
Mobile paper shredding is when a shredding truck comes to your location and offers witnessed shredding on your premises, as well as provides you with a certificate of destruction.
Mobile shredding services charge either for a one-time purge or provide ongoing service for plans that are based on the amount of paper that routinely gets shredded. Most companies find services like PROSHRED® affordable in comparison to buying and maintaining commercial paper shredding machines.
Yes, mobile paper shredding services usually cost the same or less than buying and maintaining commercial shredding machines for a staff of more than five people.
The cost of plans for ongoing mobile paper shredding services average about the same price of a daily cup of drip coffee at a local coffee shop.