Desota Document Destruction
PROSHRED® is the go-to service for secure shredding and document destruction needs in Desota. Professional, friendly team members have earned PROSHRED® Kansas City the reputation as a leader in the shredding industry and pioneers in mobile shredding. From document and hard drive destruction to scanning services and product destruction, we provide top-rated shredding services you can trust. 
Paper Shredding Solutions in Desota 
Companies, medical offices and small businesses may go through great lengths to protect their information in the digital realm, often forgetting about the paper trail they leave behind. Even in an increasingly computer-driven world, paper still manages to pile up in the form of receipts, legal documents, patient files and financial records. 
What many business owners forget is that when documents are no longer being used, how they are disposed of is just as critical as having anti-virus software on a computer. Documents that are thrown half-hazardly into the trash or poorly shredded create a security risk for your company, which is why engaging the services of a trustworthy shredding company is vital when you're looking to dispose of paper documents. 
At PROSHRED® Kansas City, we offer several options for Desota document destruction to help best fit the needs of your company. 
Ongoing Paper Shredding: This shredding is offered on a daily, weekly or monthly basis and is best for large companies that need document destruction services on a regular basis. You can schedule a time for one of our mobile shred trucks to come by your home or office to pick up and shred your materials. 
One-Time Paper Shredding: Also called purge shredding, paper shredding is available for home or business use where a one-time cleanout is all that is needed. 
Drop-Off Paper Shredding: Residential customers or small businesses may prefer the convenience of dropping off materials rather than scheduling a service with one of our mobile shred trucks.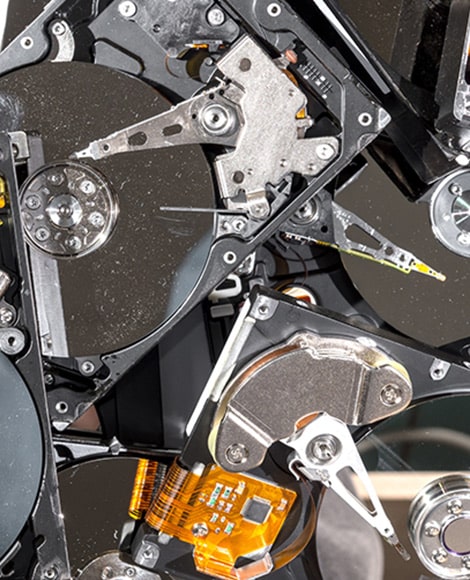 Desota Hard Drive Destruction Services
Just like paper documents can fill up filing cabinets and desk drawers, hard drives can soon become cluttered with old information or become obsolete in favor of a cloud-based storage system. Because the only way to truly delete data from a hard drive is to destroy the hard drive itself, having hard drives securely shredded will help prevent data from being accessed by individuals outside your organization or business. 
Just like paper documents, hard drive destruction can be conducted via a specially outfitted mobile shred truck right at your door, so you can watch as we ensure that the process is done securely and that your information is destroyed on the spot. 
Contact Your Local Desota Document Shredding Service
PROSHRED® Kansas City is the top choice in the Desota area for shredding services. In addition to paper shredding and hard drive destruction, our highly-trained professionals can assist you with scanning services, product destruction, electronic waste recycling and more. With over 20 years of experience, PROSHRED® Kansas City proudly offers safe, secure destruction of confidential data with on-site and off-site shredding services. To learn more or to schedule a service today, give us a call! 1-923-327-8889