March 31, 2021
Hard Drive Destruction is a Critical Security Measure for any Business. Here's Why.
With all of the information that exists online today, businesses can have a hard time maintaining security of their important data. Firewalls, Virtual Private Networks and malware detectors can keep your company safe from hackers, but there are unfortunately plenty of other ways your information could be at risk. Take your hard drives for example. These disks are vital to keeping important information organized on your computer, as well as from being lost or deleted in the event your computer loses power. But once they have reached their end of life, such as when your office upgrades its computers, these items can become a big security hazard. To ensure that any highly sensitive materials on your hard drives stays out of the hands of people who could do your business harm, proper hard drive destruction is a critical security measure.
Erasing Data Isn't Enough
If you think that wiping your hard drive of data will keep that information from ever being accessed, think again. Unfortunately, it's not enough to simply wipe a hard drive. These files can still be accessed by people who understand data retrieval, putting your company's information on the line. The only way to truly ensure your hard drive data is completely obsolete is to have it professionally shredded with a hard drive disposal service. 
Destroying Hard Drives Yourself Can Be Dangerous
Hard drives contain metals and materials that can be toxic to the environment. Throwing them away means these materials are not only left to contaminate landfills or groundwater, but keeps them from ever being recycled and reused. When you use a hard drive shredding service, your hard drives will not only become impossible to extract data from, but will also be taken to an electronics recycling facility for further processing in order to keep as much waste from going to the landfill as possible. It's also important to note that taking hard drive destruction into your own hands can be dangerous. Taking a hammer to a plastic and metal disk comes with safety risks that could be avoided with the use of an industrial hard drive shredder.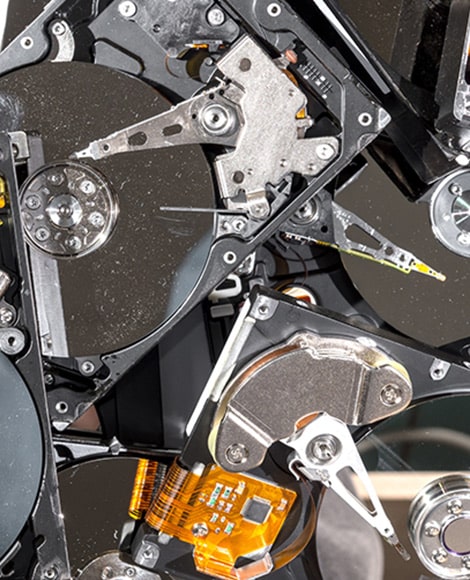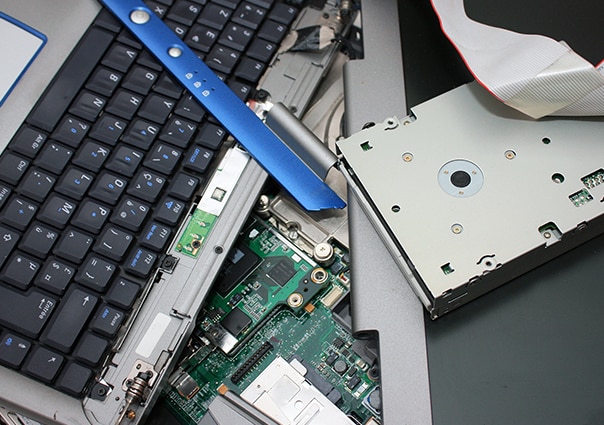 Certified Destruction Keeps Your Business Safe
Putting your hard drives in the hands of certified individuals who understand the security risks associated with these items is the best way to keep your business safe. After your hard drives are destroyed, one of our customer service professionals will provide you with a Certificate of Destruction that lists the serial numbers of the hard drives as well as the date and time they were destroyed. This serves as proof for you and anyone else that your items were safely and effectively disposed of, giving you peace of mind. PROSHRED® Kansas City works hard to maintain ISO 9001 and NAID AAA certifications as well, so you know we are always committed to providing the best and most secure services to our customers.
Schedule a Hard Drive Destruction Service Today!
At PROSHRED® Kansas City, our hard drive destruction and disposal services were created to be convenient and accessible to business owners like you. We have mobile shredding trucks that can come to your place of business and shred hard drives on-site, right in front of your eyes, and you never have to leave the parking lot of your business. If you're searching for the right way to dispose of your e-waste and keep your company data safe from prying eyes, look no further than PROSHRED® Kansas City. Give us a call today to learn more about our hard drive destruction services! 1-913-327-8889
Frequently Asked Questions about Hard Drive Destruction
The proper way to dispose of old hard drives is to use a professional hard drive destruction service like those provided by PROSHRED® Kansas City.
While there are other options to destroy a hard drive, at PROSHRED® Kansas City we recommend having hard drives professionally shredded in order to stay safe and keep your information secure.